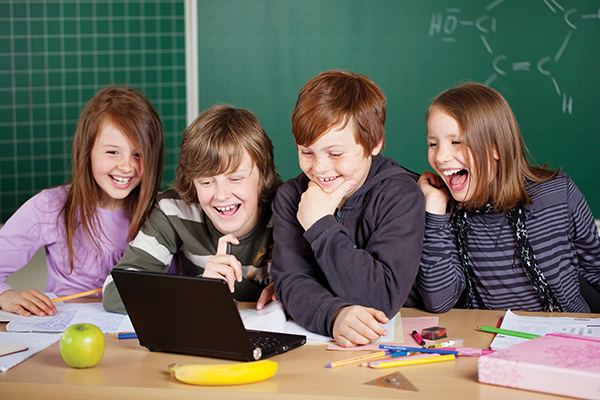 The Greater Pittsburgh Region is home to many highly ranked, exceptional independent education options that meet the individual needs of children from Pre-Kindergarten to Grade 12. Our independent schools espouse missions that place emphasis on educating the whole child, in addition to extracting and cultivating each student's fullest potential so that he or she may foster a life-long love of learning.
Perhaps one of the most rewarding experiences that our students acquire is the opportunity to learn in a multitude of environments, both geographically and philosophically. The Greater Pittsburgh area is comprised of cityscapes and preserved, natural woodlands. It is not unusual for many of our independent school campuses to house the lower schools and upper schools in different, but convenient, locations. Due to the variety found in the geography of this region and our schools' expert utilization at incorporating nature in the education of their students, pupils graduate from the independent school system with unique takes on the natural world, learning, and their respective communities.
The curriculums in many of our independent schools emphasize environmental preservation and scientific study in a natural setting. Schools such as the Valley School of Ligonier believe that environmental conservation and respect begins with a child's involvement with the full scope of his surroundings. Additionally, it is through this interaction that students can define their place in the world. With so many institutions of higher learning in our area, many schools also benefit from the resources of local universities and colleges, such as the Carlow Campus School, who shares facilities with the dedicated professors of Carlow University. Relationships such as these help to keep our schools on the cutting edge of educational philosophies and approaches that benefit their students and help retain an accomplished and highly ranked faculty. Falk Laboratory School, affiliated with the University of Pittsburgh since 1931, is known for providing a learning environment that is grounded in community, diversity, experiential education, and individualized instruction. Falk School has a child-centered approach to learning that focuses on the social, emotional, and academic needs of each child.
On city-centered campuses, students enjoy the advantage of having Pittsburgh's thriving technological, medical, and commercial professionals as neighbors and collaborators. The Winchester Thurston School educates their Pre-K through grade 5 students in a peaceful, verdant suburb of Northern Pittsburgh, but utilizes the motto "The City as Our Campus" for their Pre-K through grade 12 campus in Shadyside, creating more choices for learning. They have also teamed up with the University of Pittsburgh's Asian Studies Department to build a well-rounded Asiatic languages and culture curriculum. Winchester has recently launched a course for seniors on their city campus appropriately titled Urban Research and Design.
The Ellis School, Pittsburgh's only age 3 through Grade 12 independent school dedicated to educating girls and young women, is also located in Pittsburgh's vibrant East End. Their urban location lends itself to working in conjunction with the acclaimed Robotics Institute of Carnegie Mellon and Google. Their mission includes a dedication to cultivating the use of technology as a vehicle for creating engaged and responsible digital citizens.
Technology will continue to play a progressively important role in all of our independent schools, and faculty members appreciate the positive impact it has on learning. Independent schools in Pittsburgh believe that exposure to other cultures produces a more well-rounded student who is poised to create positive change in the world, while simultaneously taking into account the rich cultural fabric of the global community.
As globalization has become an integral part of our educational, commercial, and daily lives, our independent schools have strengthened their dedication to providing diverse environments for their students so that each and every child may have educational and social relationships with members of different sexes, races, religions, socioeconomic strata, etc. This helps to maintain an environment that supports inclusiveness; a classroom which is free of bias and prejudice. Included is the emphasis on acknowledging the needs of other community members and to act in service. Many schools continue to set and uphold impressive standards of community service for their students, the result of which is the creation of citizens who share the responsibility of making their schools, cities, and nations better places to live and grow.
In the spirit of incorporating balance in the curricula, many of Pittsburgh's independent schools require, or strongly promote, participation in arts as well as athletics. As a supplement to the academic pursuits of each student, sportsmanship is considered a vital component to building character and supporting a child's social development. Many of our schools' campuses maintain state-of-the-art athletic and art facilities, some of which include ice rinks, multiple sports fields, racquet sport courts, Olympic size natatoriums, and golf courses. Some schools' art facilities include art galleries, dance studios, musician's practice rooms, learning gardens, and professional performing art spaces and theaters. The University School, a college-preparatory school utilizing individualized tutoring sessions for each student, devotes curriculum to seminars, workshops, art, music, drama, video, and photography. Shadyside Academy's senior school, located in the verdant and serene suburb of Fox Chapel, hosts public-wide performances of internationally-recognized artists, musicians, and dance companies in their Hillman Auditorium regularly.
With a myriad of independent school options in the area, there is a rewarding academic and social experience to meet the needs of every child living in the Pittsburgh region. Our independent schools appreciate that every family's economic ability will vary, and our region boasts schools that have aggressive scholarship programs that provide educations for bright, curious minds regardless of their background or socioeconomic status. In many institutions, close to 50% of the student body receive some sort of financial aid, making it possible for more children to benefit from an independent education than ever before.
There are many students who prefer to board at their chosen school, and the Pittsburgh area has a handful of schools which offer boarding accommodations in supervised and nurturing settings, further preparing their graduates for the college experience. Faculty and administration understand their students' desires to glean the best preparation for higher learning following graduation, and our independent schools have responded to this need by procuring some of the most highly-educated teachers, counselors, and college counseling professionals in the United States to guide students towards successful admission into the nation's top colleges and universities. Many of our schools also hold prestigious city, state, and national affiliations and accreditations, such as the Pennsylvania Association of Independent Schools (PAIS), the Pittsburgh Consortium of Independent Schools (PCIS), The National Coalition of Girls' Schools (NCGS), the International Boys' School Coalition (IBSC), and the National Association of Independent Schools (NAIS). With extremely impressive student-teacher ratios, talented faculty, geographically and socially diverse learning environments, and a city on the precipice of technological innovation, Pittsburgh's independent schools continue to cultivate some of the brightest, most promising minds in our city and the world.
Campus School of Carlow University 
The Campus School of Carlow University is an independent, coeducational, Catholic day school educating infants through grade eight. The Campus School features a strong, comprehensive core curriculum, and champions a holistic approach to learning that develops the creativity and unique gifts of each child. Through the partnering of spiritual values and academic excellence, The Campus School fosters in each child a love of life and learning and a sense of responsibility and purpose.
Community Day 
Community Day is an independent Kindergarten through Grade 8 Jewish day school which is dedicated to educating students from a variety of Jewish backgrounds from an inclusive, egalitarian perspective. They are committed to building critical thinking skills in their students as well as cultivating a strong bond to K'lal Yisrael and the State of Israel. 6424 Forward Avenue, Pittsburgh, PA 15217. 412-521-1100. www.comday.org
Country Day School 
Founded in 1948 in the Fox Chapel area, Country Day's small student body and affirming environment provides security and encouragement for their elementary students. Country Day shares 17 acres with the Fox Chapel Episcopal Church, and is situated within the peaceful, natural wooded landscape of Southwestern Pennsylvania. 620 Squaw Run Road East, Pittsburgh, PA 15238. 412- 963-8644. www.foxchapelcountryday.com
The Ellis School 
The Ellis School, Pittsburgh's only Pre-K through Grade 12 independent school educating girls and young women, was founded in 1916 and has been dedicated to cultivating wisdom and the courage to lead in their students. Ellis espouses a challenging curriculum, including intellectual, artistic, and physical pursuits. Students are encouraged to become active citizens in the local and global community. 6425 Fifth Avenue, Pittsburgh, PA 15206. 412-661-5992. www.theellisschool.org
Falk School 
Falk Laboratory School, affiliated with the University of Pittsburgh, is a tuition-based elementary school serving students K through grade 8. Their methodology is guided by the thoughts and intentions found in the faculty-created treatise, Wishes for our Children. Students have a variety of classroom structures as they progress through the grades, and emphasis is placed on educating the whole child. 4060 Allequippa Street, Pittsburgh, PA 15261. 412-624-8024. www.falkschool.pitt.edu
Kentucky Avenue School 
Kentucky Avenue School is a small, vibrant independent school that serves students through Grade 8. Offering small classes, skilled teaching, and a challenging curriculum, faculty employs traditional and innovative methods to provide a nurturing environment for their students. The Kentucky Avenue Children's Center, also located on campus, provides expert and developmentally-appropriate care for Pre-School and Pre- Kindergarten children. 5701 Fifth Avenue, Pittsburgh, PA 15232. 412-361-5332. www. kentuckyavenueschool.org
The Kiski School 
Supporting an environment of openness, respect, and trust where students are encouraged to explore their values and beliefs honestly and with dignity, the Kiski School's mission continues to be preparing young men for college and for life. Founded in 1888, it is one of the oldest all-boys preparatory boarding schools in the United States. 1888 Brett Lane, Saltsburg, PA 15681. 877-547-5448. www.kiski.org
Neighborhood Academy 
The Neighborhood Academy educates students from Grade 8-12. Their mission is preparing low-income youth for higher education and life-long learning. It is a holistic environment dedicated to developing the minds, bodies, and spirits of children and preparing them to become productive members of society and the world. 709 North Aiken Avenue, Pittsburgh, PA 15206. 412-362-2001. www.theneighborhoodacademy.org
Oakland School 
Serving children in the secondary grades, the Oakland School has a 6:1 student-teacher ratio and an average class size of six, which helps their faculty give undivided attention to each student, including those with special needs as well as gifted children who require a more challenging curriculum. Located in Oakland, the school welcomes students from five surrounding counties. 362 Mckee Place, Pittsburgh, PA 15213. 412-621-7878.
www.theoaklandschool.org
Sewickley Academy 
As Pittsburgh's longest-standing independent coeducational school, Sewickley Academy is distinguished by its rigorous academics, outstanding faculty, and its student-centered approach to learning and teaching. From a child's first day, the Academy's dynamic Pre-K through Grade 12 experience takes place on one campus, creating a powerful sense of belonging, an awareness of one's responsibility to others, and the kind of educational continuity that leads to strong academic results. 412-741-2230.
www.sewickley.org
Shady Side Academy 
Shady Side Academy is a nationally respected private school in Pittsburgh for boys and girls in grades pre-kindergarten through 12, with an optional five-day boarding experience in high school. Three age-specific campuses with extraordinary resources, teachers who actively mentor, a forward-thinking curriculum, a diverse and inclusive community, and a legacy of alumni accomplishments all inspire Shady Side students to high achievement in academics, the arts and athletics, and to meaningful ambitions in life. 423 Fox Chapel Road, Pittsburgh PA 15238. 412-968-3000. www.shadysideacademy.org
St. Edmund's Academy 
St. Edmund's Academy is Pittsburgh's only private, independent, co-educational, non-sectarian age 3 thru 8th grade school. Developing scholars, athletes and artists, our mission is to provide an exceptional private school experience combining a rigorous academic curriculum with enduring Core Values and rich tradition in a nurturing environment. Located in Squirrel Hill minutes from Oakland's medical & university communities. 412-521-1907 <http://www.stedmunds.net>
Universal Academy of Pittsburgh 
UAP is committed to providing a quality education in a nurturing Islamic environment. Serving Pre-School through Grade 5 children, their mission is to cultivate true worshipers of God through protective practices that proactively help to build the intellectual, emotional, social, and spiritual aspects of a well-rounded personality. 2103 Hampton Avenue, Pittsburgh, PA 15218. 412-241-2124. www.uapschool.com
University School 
Founded in 1911 as a college preparatory school centered upon individualized, one-on-one attention and education, the University School employs private tutoring sessions and small classes to cater to each student's individual needs and abilities. Students enjoy a wide choice of electives and the curriculum places a deliberate emphasis on the arts, workshops, and seminars. 5711 Howe Street, Pittsburgh, PA 15232. 412-361-7182.
www.theuniversityschool.org
Valley School of Ligonier 
The Valley School of Ligonier provides a safe, nurturing, and disciplined environment for students K through Grade 9 in a peaceful, 400-acre wooded setting located in Westmoreland County. Students are expected to participate in academics, the arts, and athletics. The curriculum includes hands-on learning in a natural, outdoor environment. The school was founded in 1946 by General and Mrs. Richard King Mellon. Box 616, Ligonier, PA 15658. 724-238-6652.
www.valleyschoolofligonier.org
Waldorf School
Based on the teachings of founder Rudolf Steiner, the Waldorf School of Pittsburgh educates the "heads, hearts, and hands" of students from nursery school through Grade 5. The Waldorf School provides a curriculum that helps learners become creative, independent, moral individuals, who are able to impart meaning and purpose to their lives. 201 South Winebiddle Street, Pittsburgh, PA 15224. 412-441-5792.
www.waldorfpittsburgh.org
Western Pennsylvania Montessori School 
There are multiple Montessori School locations throughout the Greater Pittsburgh area that provide safe and secure learning atmospheres that meet children's needs for freedom and self-motivation. The Montessori School supports students' natural ability to develop their own talents and skills. The curriculum is based upon the philosophy of Dr. Maria Montessori. 2379 Wyland Avenue, Allison Park, PA 15101. 412-487-2700.
www.wpms.edu
Western Pennsylvania School for the Blind 
Founded over 120 years ago, WPSB offers exceptional education, intervention, and outreach to visually impaired students. WPSB educates approximately 180 students, serving children from Pre-School age to 21. The curriculum concentrates on the acquisition of life skills and provides students with individual attention from their expert staff, therapists, and faculty. 201 North Bellefield Avenue, Pittsburgh, PA 15213. 412-621-0100.
www.wpsbc.org
Western Pennsylvania School for the Deaf 
WPSD was the first day school for the deaf in the United States. Providing superior educational programs and services for deaf and hard-of-hearing students, they maintain an environment where students interact freely and participate regularly in a nurturing, caring setting. Their specially trained faculty and staff cultivate a philosophy of independence and the realization of one's fullest potential. 300 East Swissvale Avenue, Pittsburgh, PA 15218. 800-624-3323.
www.wpsd.org
Winchester Thurston School 
Winchester Thurston is an independent, co-educational day school with two campuses, including one in the East End of the city. "The City as our Campus" initiative incorporates Pittsburgh's technological and professional community, thus preparing students to be well-prepared, world-ready citizens who achieve at the highest levels in school and life. 555 Morewood Avenue, Pittsburgh, PA 15213. 412-578-7518. www.winchesterthurston.org mg