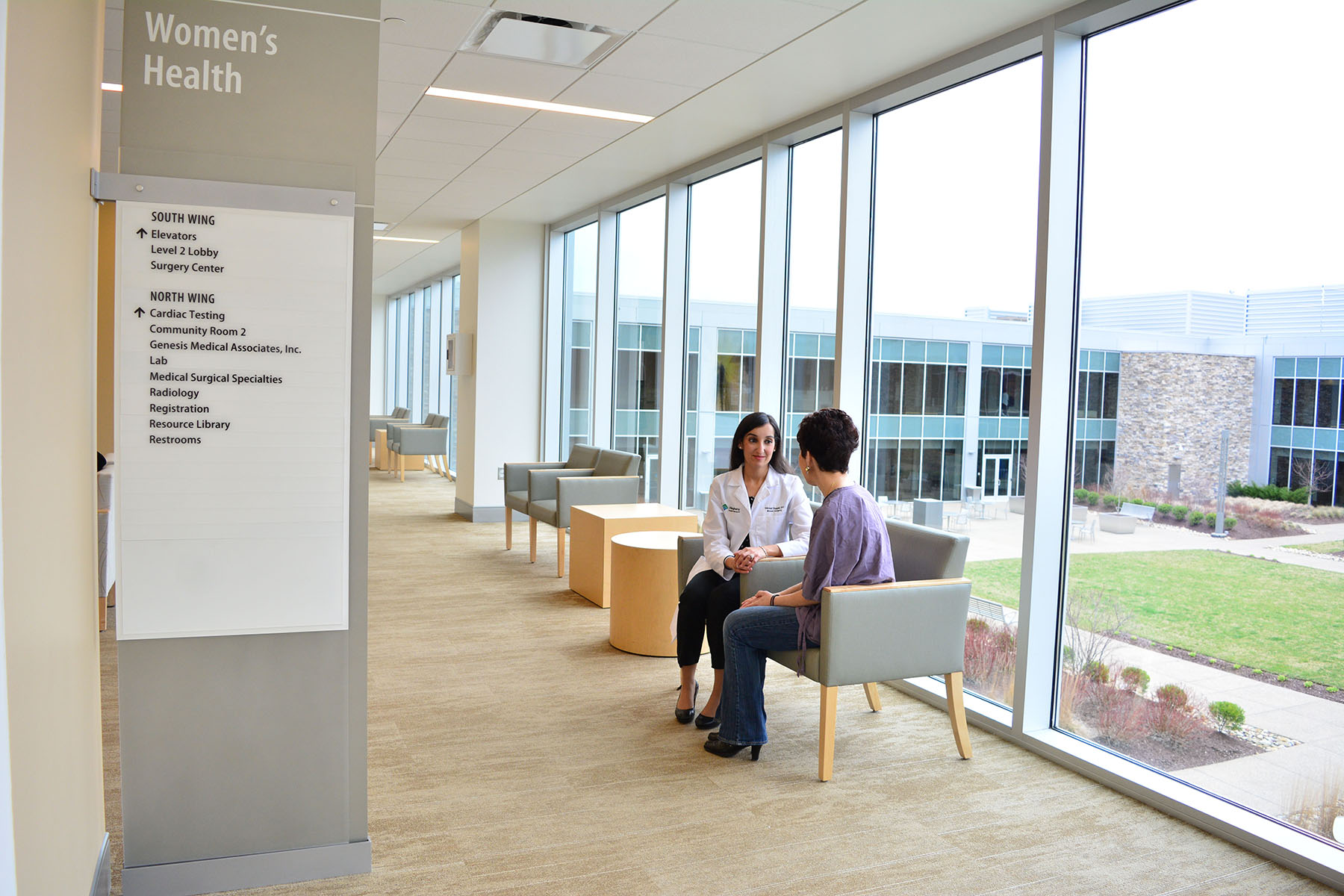 Health care has long put Pittsburgh on the map beginning in 1954, when the first Polio Vaccine was created by Jonas Salk at the University of Pittsburgh. Today, Pittsburgh remains on the map as home to some of the best hospitals in the country. Take for example, the University of Pittsburgh Medical Center (UPMC), which has the busiest transplant center in the world, and Children's Hospital of Pittsburgh, which ranked one of the ten best in the country for pediatric medicine.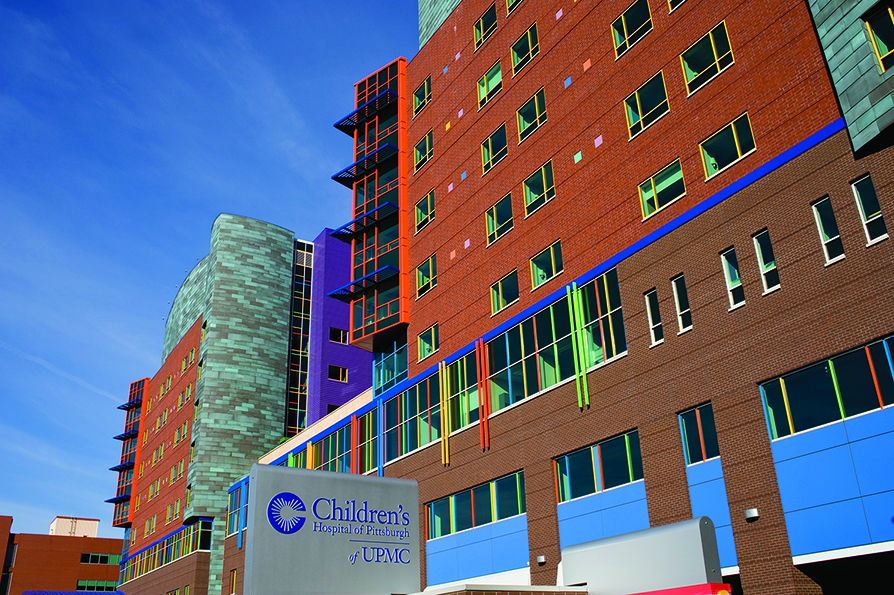 With the fourth highest percentage of residents with health insurance in the United States, the second highest doctor-resident ratio, Pittsburgh is the only Pennsylvania city to make the top-10 list on BetterDoctor.com's ranking of the healthiest cities in the United States.
UPMC (University of Pittsburgh Medical Center) is an integrated, global nonprofit health enterprise. With 65,000 employees system wide, the organization has grown to become the health care provider of choice in Western Pennsylvania. Ranked on the prestigious U.S. News & World Report annual Honor Roll of America's Best Hospitals, UPMC provides life-changing medicine with world-class doctors, researchers, specialists, and hospitals all across the Pittsburgh region.
Through its network of more than 25 hospitals and 600 doctors' offices and outpatient sites, UPMC provides patient-centered, cost-effective, accountable care. Internationally, UPMC provides hands-on health care and management services with partners in 12 countries on four continents.
UPMC is committed to creating a healthy community that benefits everyone – not just those individuals who pass through its doors. UPMC provides nearly $900 million a year in benefits to its communities, including more care to the region's most vulnerable citizens than any other health care institution.
UPMC has focused its resources on addressing the needs of patients and enhancing their quality of life. The results of these efforts are seen throughout the region in healthier communities and stronger local economies.
Allegheny Health Network (ahn.org) is a dynamic, patient-centered and physician-led academic healthcare system based in Pittsburgh, Pennsylvania that provides high quality comprehensive services to patients throughout Western Pennsylvania and portions of Ohio, West Virginia, New York and Maryland.
Part of Highmark Health, Allegheny Health Network includes eight hospitals; more than 200 additional clinical locations– including comprehensive Health + Wellness Pavilions; a research institute; more than 2,800 employed and affiliated physicians (412.Doctors); a group purchasing organization; and a complete spectrum of home and community based healthcare services. The Network's hospitals include one quaternary academic medical center (Allegheny General Hospital in Pittsburgh), and seven tertiary/community hospitals that provide an array of general and advanced medical services, (Allegheny Valley Hospital, Natrona Heights, PA; Canonsburg Hospital, Canonsburg, PA; Forbes Hospital, Monroeville, PA; Jefferson Hospital, Jefferson Hills, PA; Saint Vincent Hospital, Erie PA; West Penn Hospital, Pittsburgh; and Westfield Memorial Hospital, Westfield, NY.)
Each year, the hospitals of Allegheny Health Network together admit nearly 90,000 patients, log 300,000 emergency room visits and deliver 7,400 babies; and its physicians perform more than 100,000 surgical procedures.
Anchored by nationally and internationally recognized clinical and research programs in the areas of bone and joint care, sports medicine, cardiovascular disease, neurosurgery and neurology, women's health, cancer, emergency medicine, bariatric and metabolic disease, Allegheny Health Network provides a complete spectrum of advanced diagnostic, medical and surgical care across all medical specialties, including primary care, trauma and burn care, general surgery, diabetes, autoimmune diseases, critical care, digestive diseases, men's health/urology, lung and esophageal diseases and rehabilitation services.
Allegheny Health Network's Cancer Institute provides advanced, multi-disciplinary care for the treatment of all cancers, including brain, breast, colon and rectal, head and neck, lung, liver, ovarian, cervical, prostate and blood/hematologic cancers. The program reaches patients at more than 50 clinic locations throughout Western PA and employs more than 150 oncologists. The Institute is also home to one of Pennsylvania's largest bone marrow and cell transplant programs and has a formal affiliation with the Johns Hopkins Kimmel Comprehensive Cancer Center for clinical collaborations, medical education and a broad range of cancer research initiatives.
Allegheny Health Network's sports medicine program is the official medical provider of the Pittsburgh Pirates professional baseball team, the Pittsburgh Riverhounds soccer team, Gannon University and 19 Pittsburgh area high schools. The Network also is one of just a handful in the country designated as a national US Olympic Regional Medical Center.
Allegheny Health Network also plays a pivotal role in the training of future generations of healthcare professionals by offering 46 graduate medical programs, three medical school affiliations and two nursing schools. The Network's hospitals serve as clinical campuses for the medical schools of Drexel University, Temple University and the Lake Erie College of Osteopathic Medicine (LECOM). Nearly 250 students are enrolled each year in nursing programs at the West Penn Hospital School of Nursing and the Citizens School of Nursing in Natrona Heights, and more than 500 medical residents and fellows receive advanced training on staff at the Network's hospitals.
Physicians and scientists at Allegheny Health Network are often on the cutting edge of advanced treatments and new technologies. Innovative medical research across all of the Network's programs is a critical component of the organization's mission. The Network's Research Institute coordinates private and federally funded interdisciplinary programs designed to better understand, treat and prevent disease, and the Network's hospitals are frequently involved in clinical trials of breast, prostate and bowel cancer, burn and traumatic injuries, gene therapy, cardiovascular disease, leukemia and lymphoma, autoimmune diseases, neurological diseases, and more. The Network is currently home to more than 300 active clinical research trials.
Since it's beginning in 1906, Ohio Valley General Hospital has nurtured a commitment to provide the community with a personalized approach to quality health care. This dedication has established the foundation for the Hospital to grow and meet the community's health care needs with expanded services, new programs, and advanced technology and education.
Ohio Valley General Hospital ranks among the very best in the country, according to the Joint Commission on Accreditation of Health Care Organizations. Ohio Valley has the area's best and brightest medical minds, with nearly 200 physicians in 26 medical specialties and a full range of advanced diagnostic tools and treatments. It's clear that one of the best hospitals in the city isn't in the city, it's right here, at Ohio Valley General.
A hospital that has served the people of Pittsburgh's western suburbs and airport area for nearly 100 years makes patient satisfaction their main priority and has also been consistently awarded Avatar International's Exceeding Patient Expectation Award.
Ohio Valley General Hospital is a 138-bed, not-for-profit hospital, located in Kennedy Township, near the intersection of I-79 and Route 60.
St. Clair Hospital in Upper St. Clair is an acute-care facility that provides advanced, high-quality health care to more than 400,000 residents of southwestern Pennsylvania. With 525 physicians and more than 2,000 employees, St. Clair Hospital is the largest employer in Pittsburgh's South Hills and is the only Pittsburgh-area hospital to be named one of the 100 Best Places to Work in Pennsylvania for six consecutive years.
St. Clair offers virtually every healthcare service residents may need throughout their lives, and continually enhances its services and technologies to meet the community's health needs. The hospital's array of inpatient and outpatient services is nothing short of comprehensive and includes advanced cardiovascular services; specialized care for women, children and infants; diabetes treatment; oncology services; emergency care; general surgery services; behavioral health services; and pulmonary care.
Physicians at St. Clair Hospital use the most sophisticated imaging and diagnostic equipment available to assure that patients receive the fastest and most accurate readings, to determine their conditions, and to plot a course of treatment. From PET Scanning to CT Scanning to Nuclear Medicine and Ultrasound, the hospital's Medical Imaging Services offers the most advanced technologies to save lives and provide superior medical care.
Complementing the services at its main campus in Mt. Lebanon, the hospital offers healthcare services at three outpatient centers, including a diagnostic center located in Bethel Park. A new medical office building and outpatient center is now open in Peters Township also.
St. Clair Hospital is home to the region's largest Emergency Department visited by nearly 60,000 patients each year. To accommodate the growing needs of the community in this regard, the hospital recently completed a $13.5-million expansion of the department to increase capacity to 80,000 visitors per year. The 30,000-square-foot department features state-of-the-art monitoring and imaging equipment.
From diagnosis and treatment to rehabilitation and wellness, St. Clair Hospital offers a full range of cardiac-care services. Its highly skilled professionals have helped the hospital to achieve industry-leading treatment times for heart attack victims arriving at its Emergency Department and have achieved better outcomes than some of the most recognized hospitals in the United States.
The American College of Surgeons Commission on Cancer has accredited the Cancer Care Center at St. Clair Hospital as a Comprehensive Community Cancer Center with Commendation, the highest rating a community hospital can achieve. Since its inception, St. Clair Hospital's cancer program has demonstrated impressive survival rates. The relative five-year survival rate for patients diagnosed with invasive cancer — for six of the most common cancers– exceeds national and state averages.
To complement its inpatient services, a highly skilled team of board-certified physicians, registered nurses, physical therapists, technologists and technicians provide compassionate, personalized care for a wide range of outpatient medical services. The Women and Children Services provides comprehensive health care for women of all ages and children from birth through adolescence. Women and Children Services comprise the Family Birth Center, the Lactation Center, Gynecology, the Pediatric Unit, including 24-hour Pediatrician coverage, and an extensive community, health-education department.
Outside Allegheny County
Heritage Valley Health System is an integrated delivery network providing comprehensive health care for residents of Allegheny, Beaver, Butler and Lawrence counties, in Pennsylvania; eastern Ohio; and the panhandle of West Virginia. In partnership with 3,500 employees and more than 480 physicians, Heritage Valley offers a broad range of medical, surgical and diagnostic services at its two hospitals, Heritage Valley Sewickley and Heritage Valley Beaver; in 60 physician offices; and 18 community satellite facilities.
Heritage Valley Health System stands out among health care systems because of the strength, stability and dedication to the communities it serves. The decision making of Heritage Valley centers on, and measures, its achievements based on the impact its services have on neighbors, families and friends.
For more information about Heritage Valley Health System, please visit www.heritagevalley.org.
Butler Health System, a community health system, provides healthcare services in locations throughout Western Pennsylvania. Its doctors, nurses, and other healthcare professionals are personally invested in the community and focus on providing individualized care for every patient treated there. The Butler Health System sees itself as neighbors taking care of neighbors for the benefit of the whole community.
To serve the community's needs, BHS conducts annual Community Health Assessment surveys, the results of which help determine ways to improve the community's health through new services and education programs.
The centerpiece of the Butler Health System is Butler Memorial Hospital, founded in Butler County, Pennsylvania in 1898. The hospital currently has 1,700 employees who provide a variety of services to help individuals and families manage and maintain their health.
The Heart & Vascular Center of Butler Memorial Hospital was named the top Cardiovascular Surgery Program in the State of Pennsylvania and among the top 5 percent in the nation. At the same time, the center received the top rating of all cardiovascular surgery programs in the state of Pennsylvania by HealthGrades, the nation's leading healthcare quality assessment company. Butler Memorial has received 5-star ratings in cardiac bypass surgery for several years by HealthGrades, but this is the first time the hospital received the "Best in the State" designation.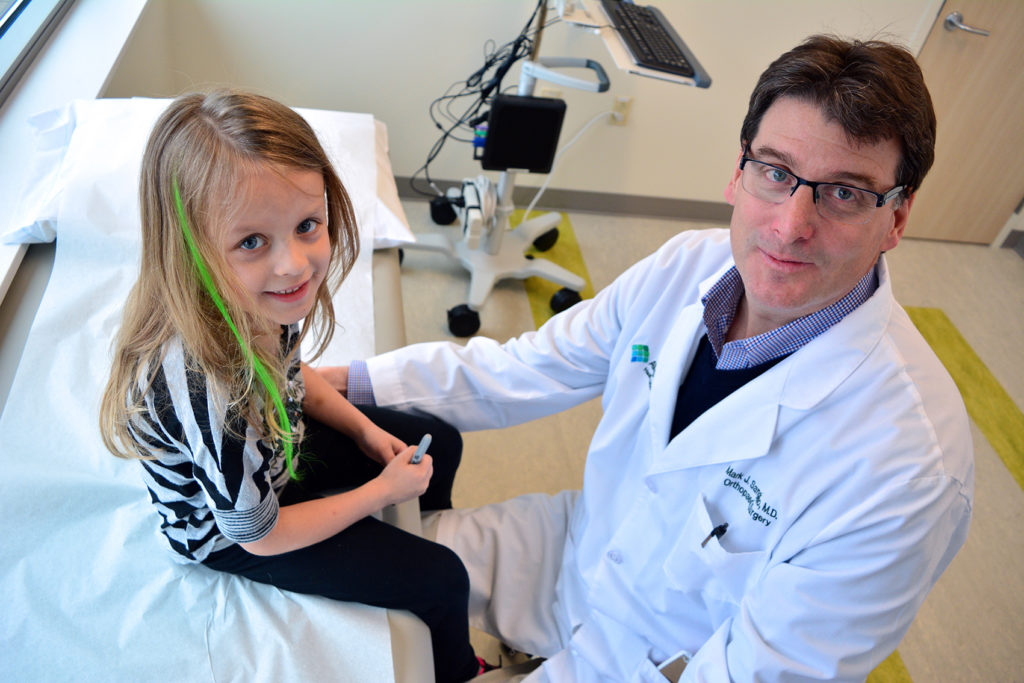 Elsewhere, the Washington Hospital Health System in Washington, Pennsylvania provides sophisticated health care services — including open-heart surgery and spine surgery — that are available to people throughout Washington and Greene Counties.
For the last 30 years, the hospital has been the largest employer in Washington County and employs about 1,900 people. If you take into account those employed in the hospital's affiliate organizations and physician practices, that total approaches 2,300.
"We are a significant economic engine for Washington County and most of our employees live within a ten- to- 20-mile radius of the hospital," says Gary B. Weinstein, President and CEO. "We have a payroll of more than $100 million, and that money goes back into the community. And we buy supplies in this area, which adds to our economic impact."
He adds that the hospital brings in dollars from the federal government and the state of Pennsylvania. "About 70 percent of our patients are covered by Medicare or Medicaid. Again, that's money coming in from the federal or state governments that supports this area.
Weinstein sees the mission of the hospital more broadly than taking care of patients in beds, but rather as promoting the overall health of the community. "We are a full-service community-health system, as compared to a specialty hospital or a smaller hospital," he says. "We offer a breadth of services, not just medical-surgical, but obstetric and psychiatric, in-patient rehab, emergency, and a full list of outpatient services. And our Washington Physician's Services Organization employs in excess of 50 physicians in more than 18 practices throughout Washington and Greene Counties."
As a non-profit institution, Washington Hospital provides a number of services subsidized by philanthropy or by the services themselves. Its Teen Outreach Program helps young people in the community avoid unwanted pregnancies by dealing with young men, single parents, and by focusing on teens, their health, and the health of their children. All of which enables young people in the community to avoid unwanted pregnancies.
Additionally, the hospital makes available other programs for the community that don't pay for themselves, such as diabetes and mammography screenings for people who lack health insurance.
Washington Hospital provides a variety of affiliated services such as the Wilfred R. Cameron Wellness Center, a medically-based fitness and wellness center open seven days a week from 5 a.m. to 10 p.m. with abbreviated hours on the weekend. The center includes a variety of pools such as a lap pool and a warm-water-therapy pool. Members use the center to maintain their fitness and to help them recover from illness.
The hospital is also affiliated with the Greenbriar Treatment Center, one of the top chemical-dependency centers in Western Pennsylvania. Greenbriar includes a residential program, two half-way houses, and seven outpatient centers located throughout Washington, Westmoreland, and Allegheny Counties.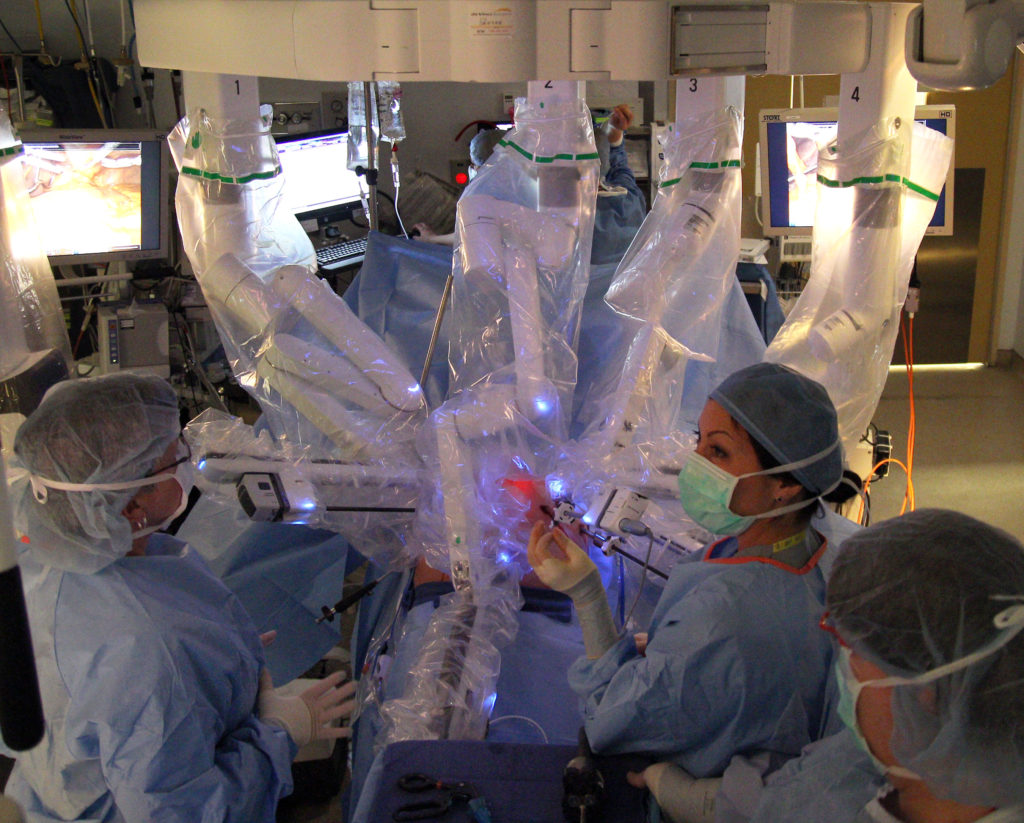 Excela Health, based in Greensburg, Pa., is the regional leader in delivering high quality, cost-effective health care to more than 350,000 residents of Westmoreland, northern Fayette and southern Indiana counties. Established in 2004, Excela Health provides care across the spectrum from prevention and wellness to emergency care, acute care/inpatient medical services, outpatient care, rehabilitation, home care, hospice and medical supplies/equipment in a range of locations including our three hospitals; Outpatient Rehabilitation Centers; QuikDraw and QuikDraw PLUS sites for blood work and imaging; medical group practices, Laurel Surgical Center and Excela Square at Norwin for outpatient surgery. Excela is also comprised of six medical parks including Excela Square at Norwin, North Huntingdon; Mountain View Medical Park, Greensburg; Blairsville Area Medical Park, Blairsville; Excela Square at Ligonier, and coming soon, Excela Square at Frick in Mount Pleasant and Excela Square at Latrobe, all of which include primary care, outpatient rehabilitation, lab and diagnostics, specialty care and more. Excela Health is also home to the Family Medicine Residency program in cooperation with Thomas Jefferson University, Philadelphia, and the Excela Health School of Anesthesia affiliated with Saint Vincent College, Latrobe. All care and consideration, however, is in tune with our mission of "Improving the health and well-being of every life we touch".
Well-established in our region, our hospitals, collectively, have been caring for patients for more than 300 years. And in that time, we have continued to respond to community needs. Some of the ways we have accomplished this include:
Digital Breast Tomosynthesis (3D mammography) including Tomosynthesis-guided breast biopsies, is part of the growing list of women's services at Excela Square at Norwin, Frick, Latrobe and Westmoreland hospitals. As the first in the region to screen every woman with 3D technology, Excela Health now offers this national first – texting for mammography appointments through a secure link. Just Text Mammo to 24587 to schedule your appointment.
A second location for the Advanced Lung Center at Excela Square at Norwin, North Huntingdon, joining the already established site in Mountain View Medical Park, Greensburg, where lung cancers can be identified earlier using a low dose CT scan. The centers have been named Screening Center of Excellence by the Lung Cancer Alliance for its ongoing commitment to responsible lung cancer screening.
Our continuing joint venture between Excela Health and UPMC Hillman Cancer Center known as the Arnold Palmer Cancer Center with the newest location at Excela Square at Norwin, North Huntingdon.
Excela Health Continues Growth
Excela Health broke ground last year for a $40 million, 115,000 square foot complex off U.S. Route 30 in Unity Township called Excela Square at Latrobe. Set to open in winter 2018, the three-story health care complex will house primary care and specialties including orthopedics, OB/GYN, cardiology, ENT, neurology, occupational medicine and gastroenterology; diagnostic services such as CT, x-ray, cardiac testing, EEG, lab, 3D mammography, ultrasound and more; and outpatient rehabilitation services: physical, speech, hand and occupational therapies, and sports medicine assessment. The site will be the new home for the Excela Health Latrobe Hospital Family Medicine Residency program.
Completion is nearing for Phase II of the five-year transformation of the Frick Hospital campus in Mount Pleasant. Known as Excela Square at Frick, this phase included modernization of the first floor café, an expanded, modern main lobby and rotunda entrance to the campus, and further expansion of the QuikDraw PLUS service area to promote a private, healing environment for care. Phase I included a $2 million modernization of the emergency department, and investments in the creation of the Advanced Wound and Sleep Centers, upgrades to the Clinical Education Center and Simulation Learning Lab and a $2.6 million renovation of the third floor inpatient area. The final phase of this $20 million project will see upgrades of medical offices for primary care and specialists into the patient-centered home concept.

A $16 million complete renovation of the Intensive Care Unit at Westmoreland Hospital for an optimal healing environment including:

State-of-the-art medical technology to manage complex patient care needs
Smart room technology for immediate communication between patient and staff, patient education and entertainment.
Centralized and bedside workstations to visualize patients at all times
Comfortable private consultation room
Bedside availability of supplies and treatment tolls to enhance the nurse-patient interaction … and much more.
To learn more about Excela Health, visit our web site, www.excelahealth.org or contact our Call Center toll free, 1-877-771-1234.
DID YOU KNOW …
The Excela Health Bariatric Surgery Program has achieved National Accreditation from the Metabolic and Bariatric Surgery Accreditation and Quality Improvement Program (MBSAQIP) meeting the highest standards for patient safety and quality care.
The Accreditation for Cardiovascular Excellence (ACE) program again continues its accreditation for Excela Health's cardiac catheterization laboratory and angioplasty/stenting program.
Highmark Blue Cross Blue Shield continues to recognize Excela Health Westmoreland Hospital as one of the first in the nation to receive a Blue Distinction Center Plus℠ designation in the area of cardiac care. Also, Excela Health's maternity care, bariatric surgery program and knee/hip replacement program (Joint Works) has also been named as Blue Distinction Centers Plus.
Westmoreland Hospital received full accreditation as an American Heart Association's Mission: Lifeline® Heart Attack (STEMI) Receiving Center as of June 30, 2017.
The National Committee for Quality Assurance (NCQA) has recognized Excela Health Latrobe Hospital Family Medicine Residency Program and its five primary care practices as NCQA Patient-Centered Medical Home Recognized Practice.
Excela Health hospitals ― Frick, Latrobe and Westmoreland ― have been designated Primary Stroke Centers.
Excela Health has been designated a Breast Imaging Center of Excellence by the American College of Radiology.
For the third consecutive year, Excela Health has been recognized as a Healthiest 100 Workplace in America, with continuing recognition as one of the "Healthiest Employers of Western Pennsylvania", which in 2016, marked the sixth consecutive year for this designation as well as finishing in the top 25.
Excela Health has been awarded a 2016 Theodore Roosevelt Workers' Compensation and Disability Management (TEDDY) Award, recognizing excellence in workers' compensation risk management.