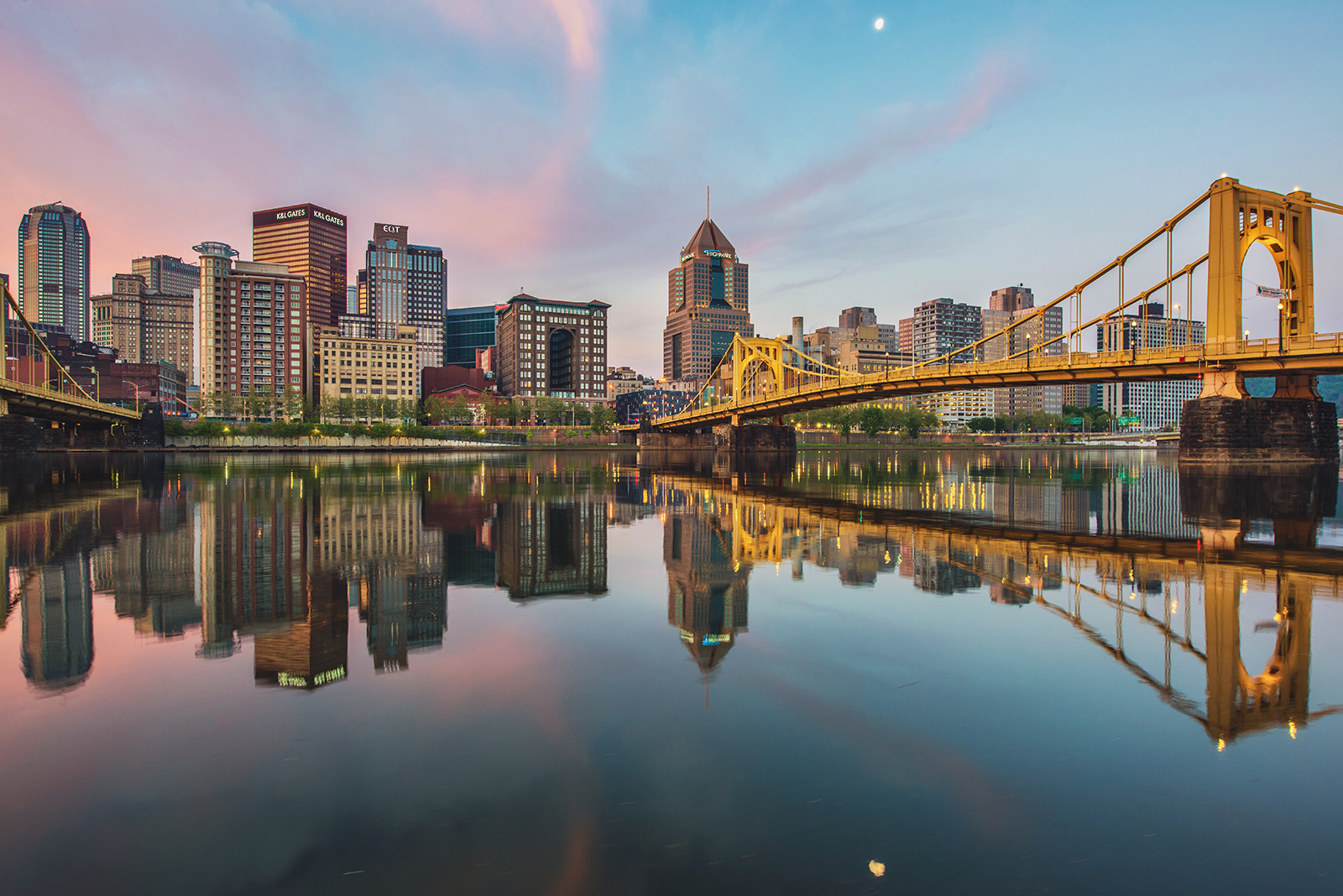 The Steel City's rebirth as a center of technology and tech-driven manufacturing might still shock those who picture the city as another casualty of deindustrialization. But the fact is, the region's success in the tech economy has been decades in the making, and strategies continue to expand opportunities now and in the future.
When Google set sights on Pittsburgh about a decade ago for one of its global offices to be located into an old Nabisco plant in Pittsburgh's East End, the media was abuzz. Then came a wave of other big name companies – including the likes of Facebook and Amazon to name a few – and headlines abounded about the region's "new" role in the tech economy.
"Every few years, we seem to get discovered again by the national media," says Bill Flanagan, Chief Corporate Relations Officer of the Allegheny Conference on Community Development, a civic leadership organization focused for nearly 75 years on improving the economy and quality of life in the region. The latest round of media attention came when Uber announced it would pilot its driverless car initiative here. Soon after, Ford announced it would invest $1 billion in Argo AI, the Pittsburgh-based company working to develop an autonomous vehicle system.
But what seems to have burst on the scene is actually a culmination of decades of foresight and collaboration between universities, elected officials, and the private sector – the same strategy that continues to make this region the perfect ecosystem for the tech economy.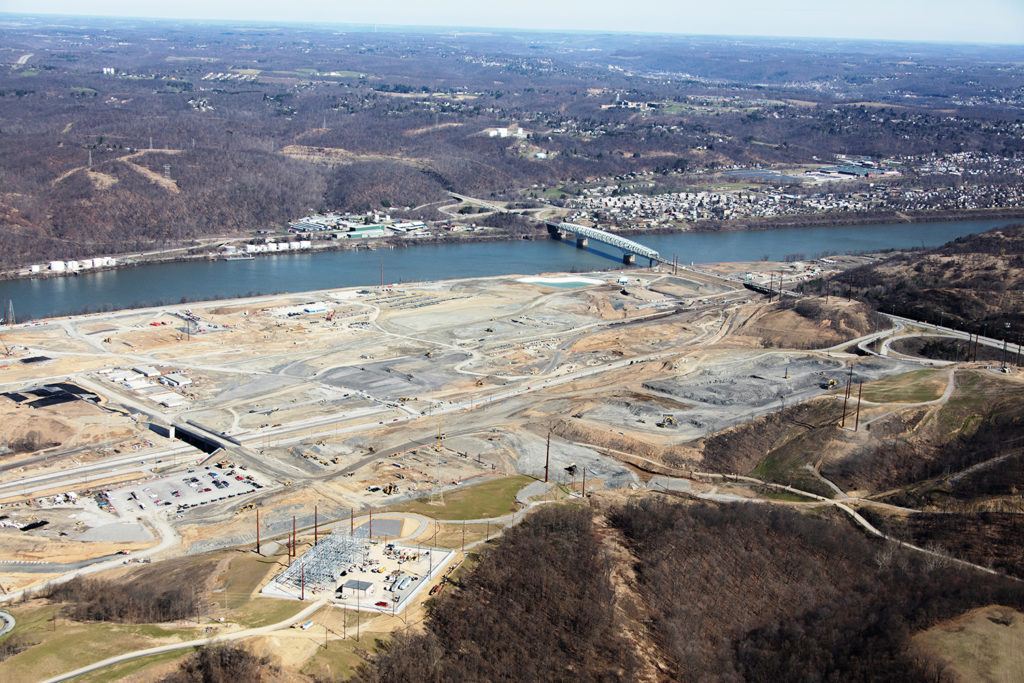 Deep Roots
The seeds for the current boom in Pittsburgh's technology sector were planted decades ago, when the region's economic distress inspired city leaders to rely on its assets, including its highly reputable educational institutions that had been built and endowed by the 19th century industrialists who gave the city its first renaissance. Years later, those same institutions – schools like Carnegie Mellon University (CMU) and the University of Pittsburgh (Pitt) –would prove to be the foundation for its next rebirth.
For instance, it was at CMU where Pittsburgh's burgeoning robotics sector got its start back in 1979. That's when it established the Robotics Institute with the goal of making it the best place on the planet to do robotics research. Fast forward to 1995, when CMU opened its world-famous National Robotics Engineering Center (NREC) operating unit within the Robotics Institute. NREC works closely with government and industry clients to apply robotic technologies to real-world processes and products, including unmanned vehicle design. So while some are surprised that Uber and Ford chose Pittsburgh to develop driverless vehicles, it's been a long time in the making. "I rode on my first autonomous vehicle on the CMU campus in 1990. It was a HUMV," Flanagan recalls. "That's how long we've been at it here."
Another example of early foresight and collaboration between the city and its universities was Pitt's Supercomputing Center in a joint effort with CMU. Established in 1986, today it provides university, government, and industrial researchers with access to several of the most powerful systems for high-performance computing, communications and data-handling and analysis available nationwide for unclassified research.
More recently, CMU's Collaborative Innovation Center (CIC) was created to attract a robust corporate tech presence in Pittsburgh. And it became the landing pad for several nationally known technology companies, including Disney Research, Apple, Intel Research Lab and the first Pittsburgh home of Google in 2006.
"This region has approached the technology opportunity strategically, over a long period of time," explains Flanagan. And leaders have long recognized that one of the city's most vital assets is having not only one but two tier-one research universities. "It's rare to have Pitt and CMU both in this region, but even more unusual to have them co-located in the metro with overlapping campuses. And we are almost stand-alone in the willingness of the two universities to collaborate and cooperate up and down the entire org-chart."
Many other schools like Duquesne University, Point Park College, and Seton Hill are at the table, driving the strategy, decision-making, and investment in Southwestern Pennsylvania. "These institutions are all very engaged," says Linda Topoleski, VP of Workforce Operations & Programs for the Allegheny Conference, speaking of the 61 post-secondary schools in the region, including four-year universities.
Each year, these institutions collectively graduate 40,000 students, and 50 percent of Pittsburgh's young adults have a bachelor's degree, compared to the national average of 35 percent. "This region has a highly-educated populace. And it's not just students – we have a large concentration of research-based faculty too," explains Topoleski. This makes Pittsburgh fertile ground for young people to develop and apply technology for future commercial applications.
Invest And Incubate
While the universities are a major contributor to the region's tech success, it is the support of local incubators and venture capital groups that turn ideas into businesses, and help those businesses get off the ground.
Innovation Works (IW), one of the most active seed-stage investors in the country and the single largest investor in our region, accelerates growth by infusing business expertise and funding into early-stage technology companies. "We support tech entrepreneurs in launching high-growth businesses by helping them face a variety of day-to-day challenges by providing investment, business assistance, and access to networks like mentors and corporate partners," explains IW President & CEO Rich Lunak.
IW's portfolio of companies includes some of the larger tech employers in the region. "Over the years, companies who we supported in their infancy now employ over 18,000 employees and generate over $3 billion in revenues," he boasts.
One success story is Vivisimo, a venture specializing in the development of computer search engines created by three CMU computer science researches. "We helped fund and support them and they've since been acquired by IBM and are now the cornerstone of IBM's presence in Pittsburgh," Lunak explains. "Many public companies trace their roots to Innovation Works and today we are working with a number of current companies that are on fast trajectories," Lunak says, citing Wombat Security and ALung Technologies as two among the many.
Some very exciting innovations come out of IW-supported companies – from cutting-edge medical devices and advanced materials to robotics, electronics and energy. Many innovative consumer products are also coming out of Pittsburgh companies like Thread, a company that transforms plastic waste from the developing world into socially and environmentally responsible fabrics.
"In the past five years, we've had over 51 companies part of mergers and acquisitions or IPOs for a total amount of $7.4 billion," says Lunak. "So there is lots of exciting growth and notable activity in our tech scene here."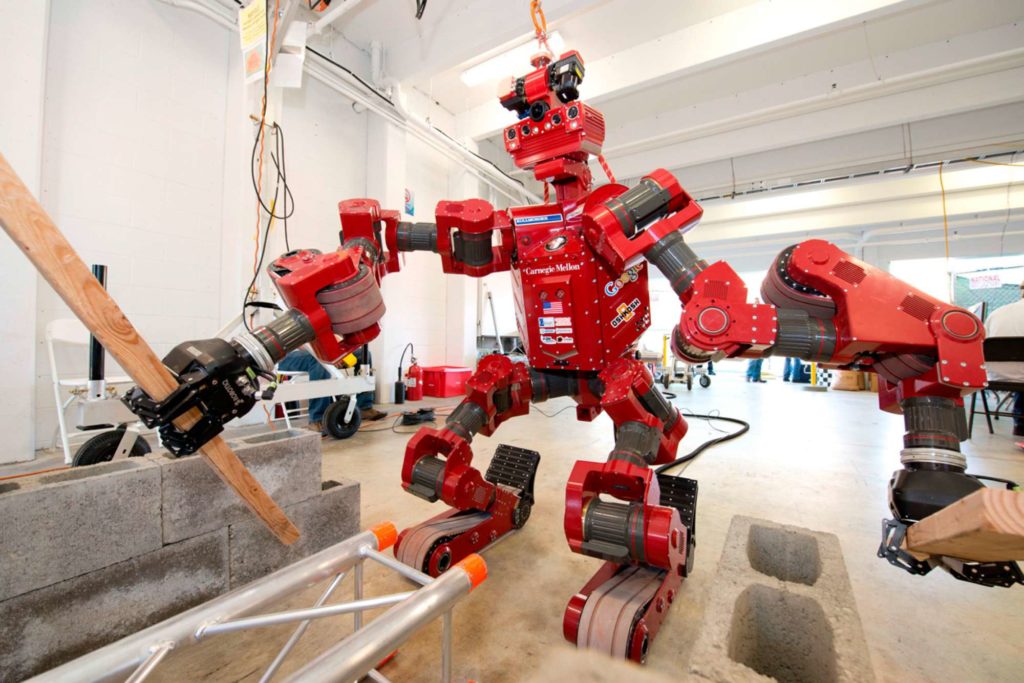 Growth and Opportunity
Progressive thinking and collaboration between city government, universities, and private industry continues to expand Pittsburgh's information technology sector and create opportunities in areas like robotics, additive manufacturing, and cybersecurity.
A recent ranking by design and technology website Gizmodo named Pittsburgh the second best city in the world for robotics, following only Boston but ahead of San Francisco, Tokyo and Seoul. This is because Pittsburgh has a fast-growing group of robotics companies and players including RedZone Robotics, Astrobotic Technologies, Carnegie Robotics, the CMU National Robotics Engineering Center and the CMU Robotics Institute.
It's not difficult to see the irony that a city built on an industrial working class has reclaimed part of its industrial glory by developing machines that often streamline the once sizeable workforces that kept manufacturing of yesteryear humming. Today, robotics and automation often underlie the advanced manufacturing and other industries here and the new tools and processes require workers to possess advanced technical skills," Topoleski suggests. "In robotics, for instance, new types of positions will be created in industrial maintenance and mechatronics – jobs that will be responsible for the upkeep and repair of advanced equipment.
There is also a growing presence of additive manufacturers in the region. Additive manufacturing (think 3D printing) is the process of making three-dimensional objects from a digital file. Once again, the region's academic resources combined with demand for the products create the perfect ecosystem for this growing field. General Electric, for example, opened a $40 million additive manufacturing facility in Findlay Township and Alcoa opened a state-of-the-art 3D printing metal powder production facility located at Alcoa's Technology Center just outside of Pittsburgh in New Kensington.
Like robotics and 3D printing, cybersecurity has a long history in the area and is now seeing a period of rapid growth. "I view Pittsburgh as the birth place of cybersecurity," suggests Summer Fowler, Technical Director of Cybersecurity Risk and Resilience for Carnegie Mellon University's Software Engineering Institute (SEI). "In 1984, the Department of Defense decided to start a federally funded research and development center focused on software engineering and problems. They chose CMU to house the administrative unit for SEI because of the strength of the university's computer science department, and because of the proximity to the nation's capital." Three years later, the Morris Worm – the first large-scale computer worm – attacked the Internet. "The U.S. Government realized they need to protect the software and the networks they have, so they turned to SEI to set up the first Cyber Emergency Response Team (CERT).
Today, CERT has expanded beyond just emergency response. "We now focus on the full lifecycle of cybersecurity. "We look at how to insure the security of emerging technology," Fowler expands. "If someone is going to build or acquire a system, how do we do research into things that we think will be problems five to 10 years from now."
Fowler sites three reasons that Pittsburgh remains one of the most important locations for cybersecurity throughout the world. "The first is the academics. Not just CMU and Pitt, but others like Robert Morris University and Community College of Allegheny County all have a strong academic foothold on cybersecurity," she says. Another component is the city's proximity to Washington, D.C., a cybersecurity hotbed. Next, Fowler credits the region's enormous banking and financial sector, which she says is inarguably the most sophisticated in terms of security, along with the healthcare industry for creating and sustaining related companies and jobs. "Both our financial and healthcare industries are at the forefront of the need for cybersecurity."
Here To Stay
Fowler, who grew up in the region, admits that after graduation, she was like many who felt they needed to "get the heck out of Dodge" to pursue a tech career. "But now people boomerang back because they realize how good things were," she laughs. "So many young people recognize there's opportunity here to start a company, or work for a company that may have a name in Silicon Valley but living here provides all the benefits of the Pittsburgh lifestyle, which is much more tolerable and affordable."
Luis von Ahn, CEO and co-founder of Duolingo, agrees. After he sold two highly successful companies to Google, he spent two years working at Google in both Pittsburgh and Silicon Valley. "I learned a lot during the experience and enjoyed working in both locations, but when it came time to go off on my own and start Duolingo, I felt that Pittsburgh was the best location for our headquarters."
One factor was the lower cost of living and that paychecks go much further here than in large cities like NYC and San Francisco. "This has not only helped us attract talent, but has helped us keep our operating costs lower," he adds. "Also, especially in Duolingo's early days, we hired several highly talented graduates from CMU, who had already been in Pittsburgh for a few years and wanted to continue living here."
Whereas many, like Fowler, had to leave the region after graduation in order to appreciate it, today's graduates are increasingly staying in Pittsburgh.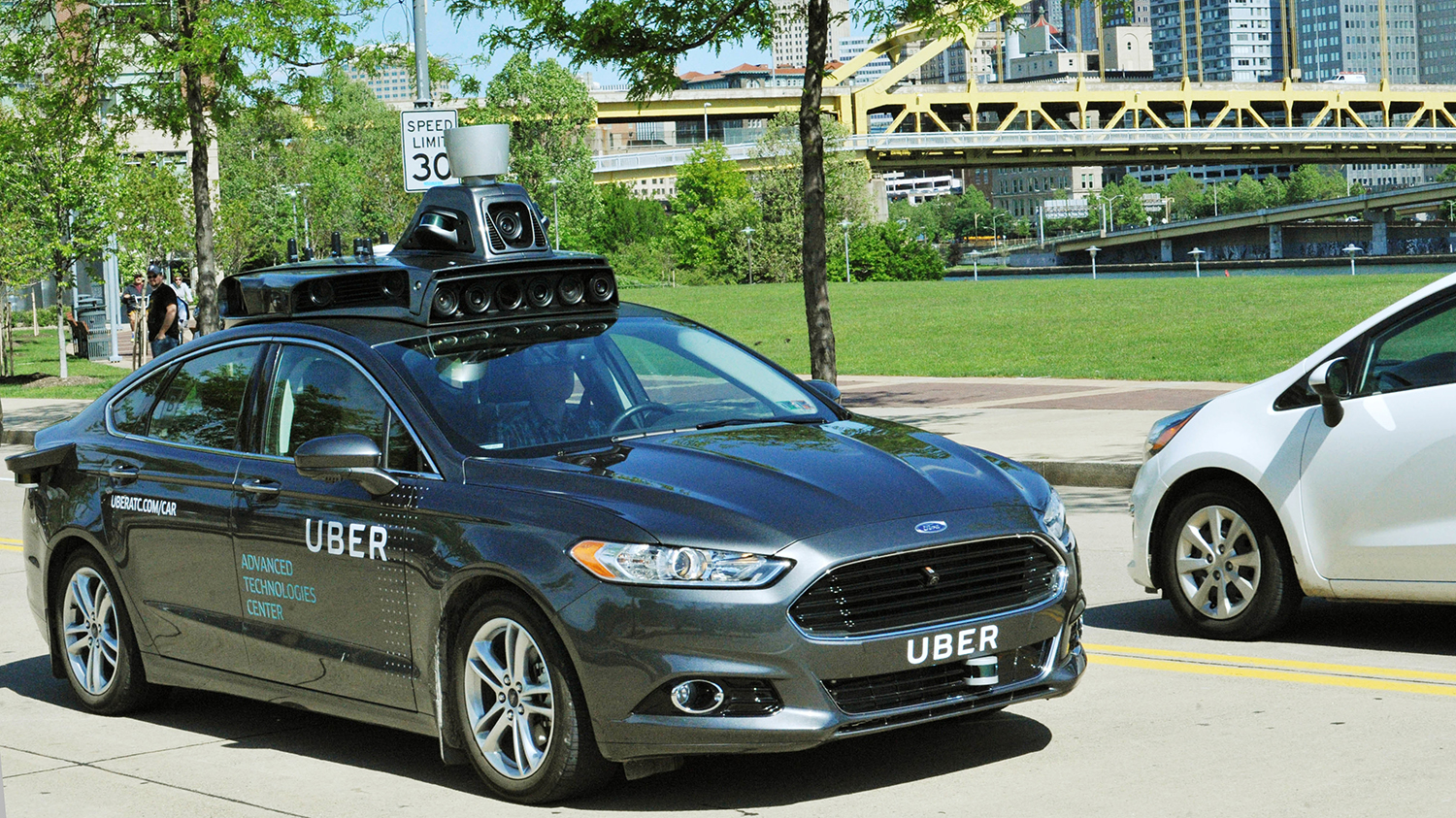 Connecting People To Opportunities
You don't have to be a hot tech startup or a technology giant to play a major role in Pittsburgh's tech economy. "When you go back and look at how Pittsburgh engineered its comeback, part of it was about unlocking innovation and using it to launch new industries that had not previously existed here," Flanagan explains. "But just as important was using that innovation to retool existing industries on which our economy was built."
He cites legacy strengths of the region –manufacturing, energy and finance as traditional industries that were made more globally competitive because of the infusion of technology.
Today, Topoleski notes, the financial services sector, including industry leaders like PNC Financial Services Group and BNY Mellon have a high demand for IT workers. At the same time, the workforce in the region today is digital, and data literacy will be required for the entire workforce going forward, whether you are a CEO, work in financial services or are hired to clean parks. Topoleski also points out that the region's workforce will look dramatically different in just 10 short years. The future of work was the focus of a report released last year by the Allegheny Conference that detailed the dramatically changing face of work in Southwestern Pennsylvania. Inflection Point: Supply, Demand and the Future of Work in the Pittsburgh Region highlights the critical challenges facing the region's workforce over the next decade, including the widespread retirement of Baby Boomers, which will create many new openings in the workforce with new skills required to meet demand.
The report emphasizes the need for effective career and technical education and the area's colleges and universities are taking notice. "They are redesigning curriculum based on employer's needs," Topoleski explains. "Psychology majors are taking more data science courses, for example." These same schools are recognizing that there is and will continue to be a demand not just for digital literacy, but also expertise in cybersecurity, artificial intelligence, 3D printing, and advanced materials.
Topoleski knows the pace of change will be fast. "We are brokering relationships between the private sector and university department heads and faculty so they can help students be better prepared for a new economy and the jobs of the future."
The seeds that were planted decades ago have allowed a tech-driven economy in Pittsburgh to blossom, and today's leaders are sowing seeds to grow the opportunities of the future. "There is a pattern, a history spanning generations, of this region working to identify opportunities, attract the talent, make the investments, and foster innovation," Flanagan concludes. mg