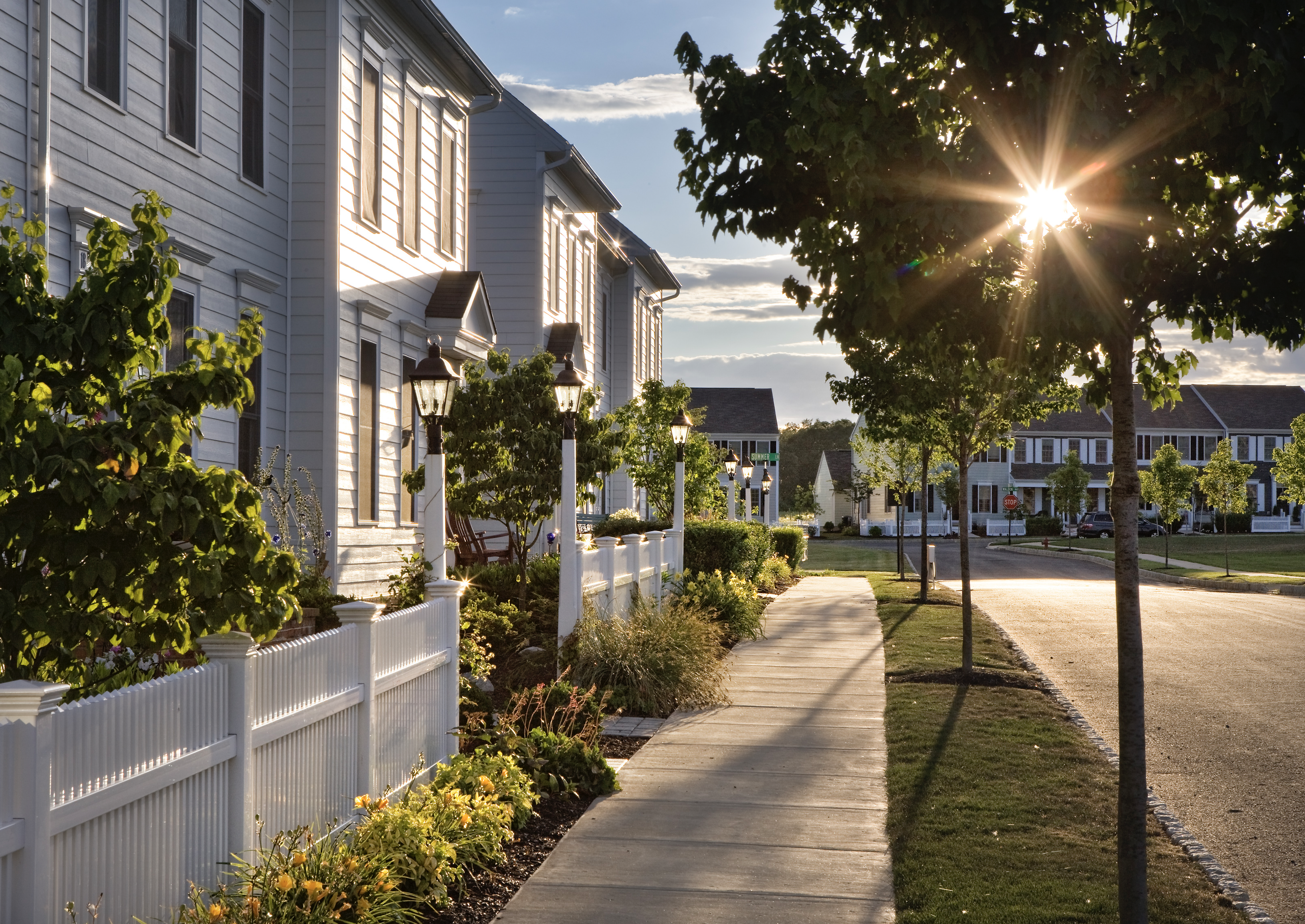 It can be tough just to keep track of how many times Pittsburgh has appeared on various lists and in articles highlighting the country's best places to live—and there's good reason for these claims and accolades: Pittsburgh's revitalized economy, cultural amenities, and affordability make it an increasingly popular place to call home.
It and other neighbors across the region, is no surprise, then, that the housing market in the Greater Pittsburgh region has been very active and quite competitive in many areas. In 2022, we saw plenty of activity surrounding such a robust housing market. While the value and price of homes will likely remain higher, many buyers will still be able to purchase a home and settle into our region this year. 
In truth, 2022 will probably not be a year defined by dramatic changes in Western Pennsylvania's housing market, says Jeff Burd, publisher of the Pittsburgh Homebuilding Report. More dramatic changes typically take several years to unfold or require a catalyst like the Great Recession.
Currently, the housing market in the region is characterized by strong demand but not enough supply. "The overriding driver of the housing market is inadequate supply," Burd says. The Greater Pittsburgh region is hardly alone in this scenario; across the nation, many other cities and regions are facing strong housing demand and limited supply. "The demand is not likely to decline. In fact, there are a lot of indications that it's growing," he says.
Western Pennsylvania is experiencing significant demand for new-home construction, however, which is running up against limited supply of land. "The demand on the new construction side is very, very high, and there's an inadequate supply of lots. That's a national phenomenon, but that's especially true here in Pittsburgh," Burd says.
Finding and developing land for a reasonable price is not a new struggle for homebuilders or for buyers of new homes. But it has been and will be one of the biggest obstacles to housing and building new homes. "The single biggest limiter in our market in Western Pennsylvania is the fact that there isn't a lot of ground that's available. With the ground that's available in the areas that are desirable, there's competition for that ground," Burd says. "It's the oldest adage in real estate investing that you buy land because they're not making any more of it."
Still, development and new construction in the Greater Pittsburgh region have proliferated over the years and decades. Throughout the '90s and '00s, the Greater Pittsburgh region saw lots of new homes sprout up in places like Adams Township, Cranberry Township, Cecil Township, and Peters Township.
While development slowed during the Great Recession, in the 2010s it regained pace and pushed out to areas like Zelienople and regions closer to Washington, PA. New construction and development remain prevalent to the north and south of Pittsburgh.
Commercial development, on the other hand, is driven more by access to transportation and proximity to amenities. But sometimes commercial and industrial interests can conflict with the demand for land for housing. In parts of Washington County and southern Butler County, for example, the natural gas industry has shown interest in land that might have been used for housing.
Western Pennsylvania's population dynamics are also starting to shift, and recent 2020 census data revealed a growing population in Allegheny County. For the first time in 60 years, the county's population levels increased, adding some 27,000 new county residents within the past 10 years while also becoming more diverse.
Pittsburgh's population is also experiencing an influx of younger people drawn to Pittsburgh in many cases due to jobs in the tech, healthcare, and education sectors. With that said, older people are living longer and staying healthier while holding onto their homes longer. "We are getting significantly—I would argue dramatically—younger as a region. But we're also getting significantly, if not dramatically, older," Burd says. "Because we're living longer and because we're healthier, we're hanging onto our houses longer."
While 2023 probably won't see any dramatic changes to these trends, Pittsburgh will likely have an overall younger population by 2040 or so, Burd says.
But gains in population can put more pressure on the housing market, and there's already strong demand. Burd says that the region has been steadily adding new homes and apartments each year, but we're still just keeping up with regular demands. And since 2005, new residential construction has not offset the decline in existing home inventory to meet demand—new construction still lags demand.
Accounting for an influx of new demand could be challenging. "We are building on average around 3,000 new single-family homes every year and building around 2,000 apartment units every year. We've been fairly steady on about 5,000 units for about 30 years," Burd says, referring to numbers from the Pittsburgh regional, seven-county metropolitan statistical area.
In some of the most densely populated parts of the city and in Downtown, certain commercial, industrial, and otherwise existing buildings have been converted into apartments and housing. However, the region simply doesn't have enough buildings to make conversions a viable solution to a growing population.
Even in a competitive market, opportunities abound
While buyers may be feeling the pinch in the current competitive housing market, there's still reason for optimism, says John Perry, regional vice president at Coldwell Banker Realty. "I'm actually really positive about the market," he says. Yes, there are constraints on inventory, Perry says, and while the housing market doesn't currently have as much standing inventory, plenty of houses are still coming on the market. The market is not lacking inventory; rather the inventory is moving much faster, he says.
First-time homebuyers are also in the midst of changing their buying habits, Perry says. Now, a typical young couple buying their first home tend to be a bit older and have more accrued savings. Because of this, some new buyers are skipping the so-called starter home and are initially buying a higher-price home.
Now, buyers may be jumping in and buying homes in the three- or four-hundred-thousand-dollar range, Perry says. These buying habits have put some constraint on certain parts of the market, however.
COVID has also had its fair share of effects on the housing market, including increased building costs for new homes and newfound emphasis on the at-home environment. Even as the ongoing COVID-19 pandemic wanes, people are spending more time at home than ever, in many cases spending the whole work day in their homes. As a result, buyers are looking for more space in their new homes and desire extra rooms to be used as offices, home gyms, and for other needs that may have been external to the home before the pandemic's onset. 
But with supply chain issues and increased materials costs due to the pandemic and other issues, new-home construction has also become more expensive, and many buyers aren't willing to wait the six or 10 months or longer for a new home, Perry says. Materials costs have been hit particularly hard, as even shipping containers have become more expensive to send out, bumping up prices for the goods they ferry.
While the pandemic has undoubtedly influenced the housing market, many factors and constraints have already been in play. "If you look at the last 36 months, we were leading into this before COVID happened. So, if you look at where the market was, the constraints on the market were there before COVID. COVID just accentuated them," says Perry.
Many home sellers are taking advantage of the current market, which offers significant value for sellers due to homes' high equity. Perry says that while millennials continue to be an active buyer group with substantial purchasing power, it's the baby boomers who are most often selling homes. "While everybody's talking about the millennial generation as the biggest buyer pool, I think it's also really important to look at what the biggest seller pool is, and those are baby boomers—your baby boomers are the biggest seller pool," Perry says.
Looking at data from the real estate website Zillow helps to clarify the current and predicted increase in Pittsburgh home values. Home values have already gone up 13.5 percent over the past year, and Zillow predicts that they will rise by 16.3 percent in the next year.
Perry says that even though the current market conditions make it appear easy to sell a home, sellers should still do their due diligence when selecting an agent or company to work with. "Right now, it appears on the surface that it is really incredibly easy to sell a house. And in many cases that's true; the houses don't last very long on the market," Perry says. "But the differences between high-quality service and just somebody putting a house on the market are very, very different."
National trends and Pittsburgh's growing appeal
Many of the trends and buying and selling patterns that Pittsburgh has been experiencing echo nationally. Across the country, home values are largely rising, and sellers are selling their homes at higher prices. Some areas have seen home values rise by 10, 20, or even 30 percent in recent years, Perry says.
As homes continue to appreciate, even more sellers may say that the time is right to put a home up for sale. And while inventory levels will rise as more homes come onto the market, competition for homes will remain robust for many parts of the country, including Pittsburgh.
Yet the housing market is affected by so many factors beyond demand for and supply of homes. While housing demand will likely remain strong, if inflation continues to rise and reach new highs, that could damper sales and force more buyers to wait things out. With inflation outpacing wages, even if interest rates remain steady, buyers could face real challenges affording the homes that they want while still tackling upfront costs.
But Pittsburgh is often touted for its affordability and livability. And while affordability can be somewhat subjective, there's little doubt that people looking to move out of expensive cities have given Pittsburgh renewed consideration. As people have and continue to reevaluate their work-related livelihoods in light of the pandemic and the remote work boom, people can increasingly live where they want, not where they must. "People are looking at multiple cities now because of cost of living and because of their ability to work completely from home. And so, they don't need to live in New York City, where the cost of living is sky high. They don't need to live in San Francisco," Perry says.
While Pittsburgh has become a hotspot for jobs and careers within the tech sector, education, manufacturing, and healthcare, its residents and employees have seen tangible economic gains from the region's revitalized and transformed industries. Between 2000 and 2018, per capita income rose 24 percent among Pittsburgh's residents, according to Pew Research data.
Burd, of the Pittsburgh Homebuilding Report, notes that these growing industries can make the region especially attractive to people coming from areas with higher cost of living. "To the extent that we're drawing people here for healthcare and technology jobs and education jobs, and to some degree more and more manufacturing jobs, they're going to be coming from cities that are significantly more expensive," he says.
But homebuyers in the Greater Pittsburgh region are used to, or have had to adjust to, a roller-coaster real estate market. 2021 was an active and even tumultuous year for homebuyers in the region (and beyond). But as the year ended, houses were often being listed and sold closer to their list prices, giving buyers perhaps some relief.
Yet 2022 has shown plenty of activity. In February of 2022, home prices in Pittsburgh were up 7.1 percent compared to last year and were selling for a median price of $225,000, according to data from the Redfin real estate brokerage. Data also reveals that homes in Pittsburgh sell after 68 days on the market on average, compared to 78 days on the market last year. As spring and summer come around, there could be more and more real estate activity, as buyers explore more homes and neighborhoods in the warmer months.
In any event, 2023 is shaping up to be an exciting and active year for both homebuyers and sellers. Many new buyers are calling the Greater Pittsburgh Region home and are settling into the area for good. Homebuyers are choosing to live in Pittsburgh because of the region's amenities, affordability, and livability. Even though competition persists, those qualities remain. mg