Jennifer Van Dam
Digital & Community Engagement Manager
Innovation Works
"I can afford to live in a great, walkable neighborhood, and there's always something new happening."
As the digital & community engagement manager for Innovation Works, one of the leading national seed-stage investors. Jenn Van Dam is on the cutting edge of entrepreneurship and innovation in southwestern Pennsylvania. Innovation Works (IW) invests capital, business expertise and other resources into high-potential start-up companies, which was a perfect fit for Jenn's career interests.
"It's serendipitous that IW is a non-profit in the tech space because it combines my tech background with my desire for helping people. It's an awesome opportunity to give funding to startups that wouldn't have a chance to grow otherwise, and I like contributing to the growth of my community." Jenn wears many hats on the job:  guiding website redesign, helping companies update their marketing strategies, planning events and community outreach. She also meets with entrepreneurs new to Pittsburgh to make them aware of local resources and to connect with the region's many live, work and play options.
Outside of work, Jenn serves on the board of Invest in Her, an organization that supports women-led businesses through fundraising and a woman-only pitch competition. She also serves on the Pittsburgh board of ALPFA, which helps to expand participation and leadership in the corporate workplace of Latinos and other traditionally under-represented people.
Moving from New York City, Jenn found that Pittsburgh's size and welcoming attitude allowed her to quickly engage in civic and community opportunities as a young professional. Jenn has also been a guest speaker and panelist at local and national conferences, including the Lesbians Who Tech Summit in San Francisco, and the TechUp Summit in Washington, D.C. where she presented on ways that startups can develop a more inclusive culture for everyone.
Jenn has lived in various parts of Pittsburgh, settling most recently in the North Side, walking distance to her workplace in Nova Center and to many of her favorite city spots. She loves the combination of the historic Mexican War Street homes and the new cafés and restaurants popping up, like the Common Place coffee shop which she frequents on the weekends and Casalula – a new restaurant, bookstore and event space all in one. She enjoys spending time in the Allegheny Commons Park with her partner and their dog, Tulip, as well as exploring new neighborhoods and finding activities throughout the city that always seem to be in abundance.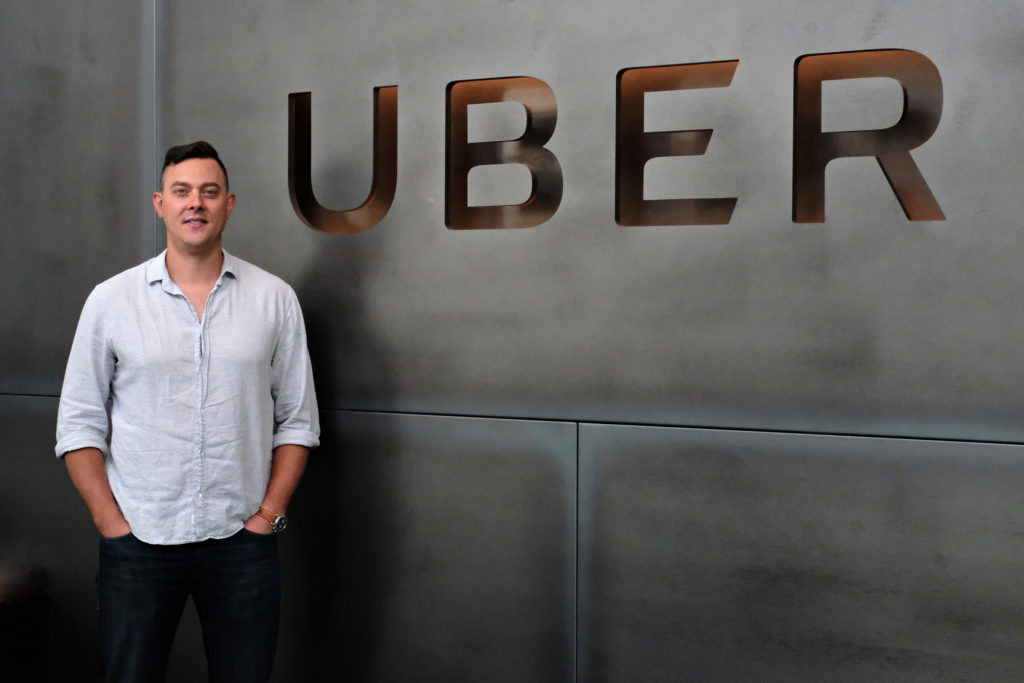 Chris Valasek
Security Lead
Uber's Advanced Technologies Group
"You can go further faster in Pittsburgh."
"What can we do that would be epic?"
That's what white-hat hacker Chris Valasek and a buddy asked themselves in 2015, not long before remotely taking over the computer systems of cars in motion – controlling everything from the stereo to the steering, brakes and transmission.
Video of that demonstration project went viral, catapulting Chris and his friend into international news reports, Congressional hearings and as the source of recalls of prompting Chrysler to recall a million vehicles to patch cybersecurity vulnerabilities.
"Indeed, you can take over a car and wreck it, send somebody into a ditch, which is terrible," says Chris, now the security lead at Uber's Advanced Technologies Center in the Strip District. "But that's how you figure out how to prevent it from happening."
Chris urges young people who may not opt for four years of college to tinker with the technology around them: it could lead to interesting work in fields like cybersecurity, which shows signs of having jobs in high demand for decades to come.
At 16, Chris's parents gave him a Compact Presario computer. Within two weeks he had taken it apart to figure out how it worked. He rebuilt it (with a bit of help from folks at the local Radio Shack), and used it to play video games and chat with friends.
"I'm better at breaking than making," he says. "If you're making something, creating software, first of all it has to work. Then it has to be elegant. People have to use it. With breaking, you have to understand how it works, but don't have to concern yourself with how to make it run well."
He is helping to create a career technical charter high school to introduce teens to the field. "You can do without a four-year degree. I don't want the youth of Pittsburgh to think there's only one way to be successful. College is great, but if you put in the time and effort, you don't need some institution to validate you or your work.
"What you do need is patience," he adds. "All you do is fail. If you accept failure, take it on the chin, get up and try again, that's what matters."
Chris spent six years working in various tech companies in Atlanta before returning to Pittsburgh, first working remotely for IBM, his last employer in Georgia.
"Atlanta has a special place in my heart, and it was good for me as a person to strike out on my own in a new place, but this place is for me," he says. "But I was always coming back to Pittsburgh. It's big enough, it's a city, but it doesn't give me the feeling it's going to swallow me whole. I can drive half an hour from here and be in the woods, on the river wake boarding." He owns a place on the river near Leechburg, where he heads on summer weekends with friends.
"We don't have oceans, but we can surf."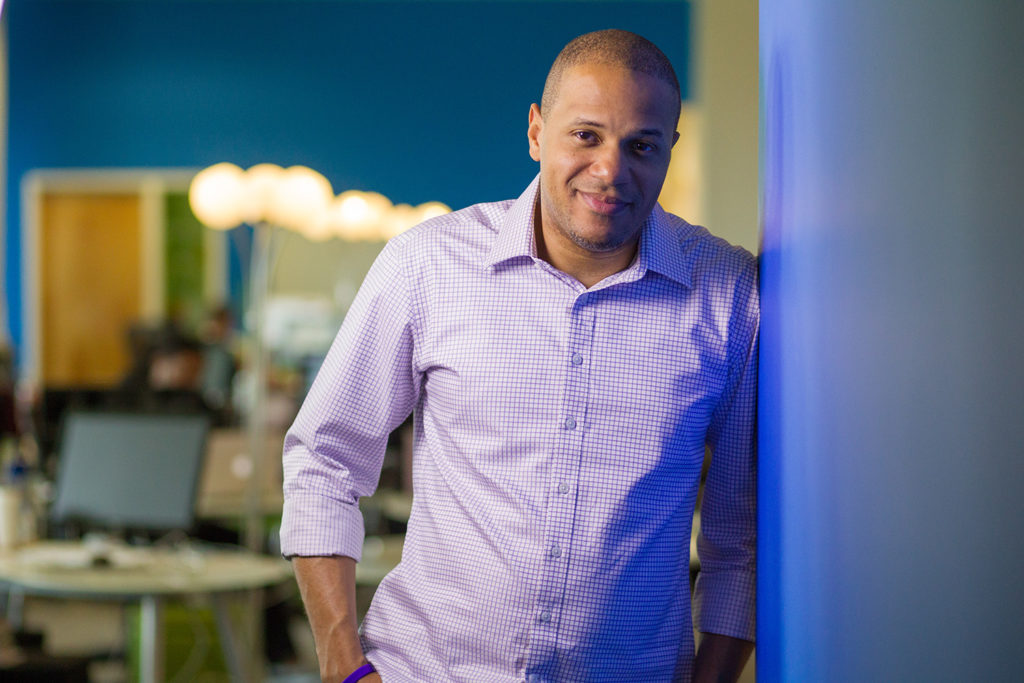 Don Charlton
Founder & Chief Product Officer
JazzHR
"If you're a startup and can build a little momentum, you're going to have an entire city trying to help you."
Don Charlton grew up about an hour south of Pittsburgh, in Uniontown, Fayette County, with a "dirty little secret." Despite his love for art and drawing, he'd been sneaking into the library every morning to computer program.
Had it not been for the watchful eye of a high school guidance counselor, who told him about a field in which he could marry his two passions, he might have quit being an artist. Instead, he headed to the Rochester Institute of Technology to study graphic design and embarked on a career as an interactive designer and developer at some of Pittsburgh's most notable design firms.
After making the leap to start his own business — and learning some hard lessons from his first failed venture — Don began building what would become JazzHR (formerly The Resumator). He recognized a market that was underserved by existing products. Applicant tracking systems – the software businesses use to recruit and hire – at the time were big, expensive and cumbersome to use. Employees at many small and medium sized businesses were tasked with hiring, in addition to their regular duties, and they were often using inefficient email, spreadsheets and home-grown systems to try and do so.
Validated by his own experience as the "deputized hiring manager" in the firms at which he had worked, he focused on building something that would make everything — from posting jobs to wading through hundreds of resumes to selecting the employee to hire — easy, effective and efficient for anyone from a designer to an HR manager. "I thought, 'Let me see if I can use the skills that I have to solve that problem – especially for people like me, who don't have recruiting experience.' "
The effort has gone far beyond his initial aim. In 2009, he earned a place in an intensive, 20-week program run by startup accelerator AlphaLab, availing himself of the training, mentoring and seed capital to launch what would become Jazz, which now has offices in Pittsburgh's Strip District, as well as in San Francisco and just outside of Boston.
Used by more than 4,000 companies spanning all industries, 50 states and 70+ countries, Jazz provides integrated, easy-to-use recruiting tools and social media features to make it easy to source a bigger pool of better talent for every job, quickly and accurately screen every applicant, conduct effective interviews and feel confident in every hire — all while giving the user reports that help them know how they're doing in the process. It is prized by companies with and without big HR departments that need to ramp up staffing quickly. Customers include Major League Baseball, Warby Parker, Burning Man, Bitly, Mashable, MailChimp and R/GA, as well as the 2012 presidential campaigns of both Mitt Romney and Barack Obama.
Pittsburgh has made sense for Jazz – and Don – on both professional and personal levels. As an entrepreneur, he has access to talented graduates of the region's many universities and the support of its thriving startup community. Recently, Don helped to unveil the "Innovate in PA Tax Credit," a program to help fund small-business incubators in the commonwealth.
"We don't feel like just one of many companies, like we'd be in Silicon Valley or New York," he says. "In Pittsburgh, we really feel that the entire city is behind us, helping us succeed."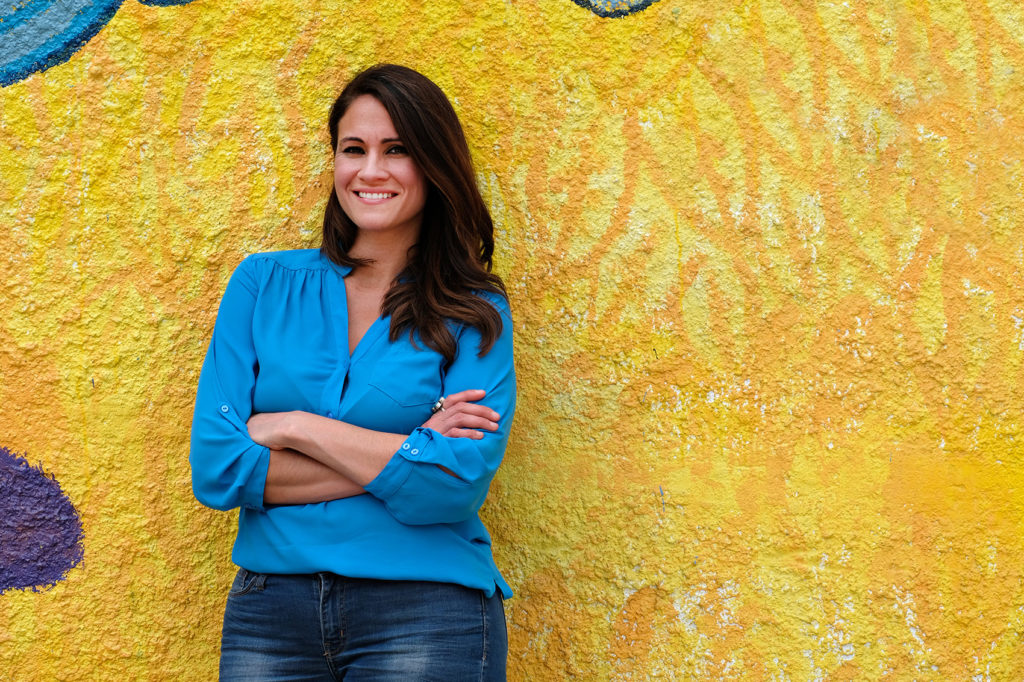 Betty Cruz
Director
Change Agency
"We are working to build a more welcoming and inclusive Pittsburgh."
As passionate community advocate in various roles throughout the region, Betty Cruz seems to know everyone in Pittsburgh. As the deputy chief of special initiatives under Mayor Bill Peduto, she spearheaded the 2014 Welcoming Pittsburgh initiative, an effort to promote mutual understanding, respect and cooperation among U.S.-born Pittsburghers and immigrants.
In 2016, she struck out on her own to found Change Agency, a social enterprise that works to advance immigrant integration and community change efforts in Pittsburgh. "We hope to grow and ignite several civic initiatives, but our first major project is All for All – a county-wide effort that is taking the Immigrant Community Blueprint from plan to action." That blueprint, published in September 2016, is a comprehensive, community-led plan to address the needs of immigrants and Latinos in the region, and to build a more welcoming and inclusive community where they can thrive.
Born and raised in Miami, Fla., but Cuban through and through, Betty began to recognize the challenges and the promise for newcomers to the Pittsburgh region more than a decade ago, while pursuing a history degree at Edinboro University when she spent a summer in Pittsburgh as part of the Public Policy and International Affairs Program hosted at Carnegie Mellon University Heinz College. She went on to earn a master's degree in public and nonprofit administration at the University of Pittsburgh Graduate School of Public and International Affairs. She worked in D.C. with KaBOOM!, a national nonprofit  dedicated to ensuring that all kids get a childhood filled with play, but frequently commuted to Pittsburgh to meet with playground funding partners. "Every time I came back to Pittsburgh, it felt like coming home. My husband and I decided it was time to make that a reality."
They enjoy the region's unique topography while kayaking its rivers and bike ride on one of the many trails. Betty's favorite outdoor spot is Frick Park, but the couple loves finding new regional parks to explore on the weekends. Their Highland Park neighborhood offers walkable access to its eponymous park and a growing mix of shops along Bryant Street. Betty also loves exploring such cultural assets as City of Asylum on the North Side and the Kelly Strayhorn Theater in East Liberty. "They produce engaging productions, with people behind the scenes who are working hard to build a more inclusive, connected community that's for everyone."
Betty's work within the public, private and nonprofit sectors helps to bring sometimes at-odds stakeholders together to take action toward common goals. "There is a lot of great community action in our region, but it can be siloed. My hope is that whether it be veterans or immigrants or workforce initiatives, we can find the intersections and work to elevate all of these populations."
While there is increasing population diversity across the Pittsburgh region, she still sees a way to go to becoming a fully welcoming and inclusive community. But all the ingredients are here. "There's a rawness that comes with the grit and history of Pittsburgh; people are down to earth and really care about their community and other people. If we can work to elevate everyone and do right by our immigrant communities and communities of color, it will enrich our city and the quality of life for everyone."
Michael Okree
IT Security Analyst
Bayer Business Services
"In Pittsburgh, it's an easy commute to work, and easy to get to the other parts of the region for restaurants, biking and other sports."
As an IT analyst at Bayer Business Services, Michael Okree is focused on web app security and other potential threats to the company's information systems. But he's had the opportunity to experience many roles there. "One of the pluses of beginning a career here is that you get to rotate to a new position every six months so you get a feeling for different roles in the company and how it operates."
Easy access to the outdoors all around the region are important to Michael, and important to Covestro, with its North American headquarters nestled into a wooded area that borders Settlers Cabin Park. "Every employee has a view of the outdoors and the campus has a nice walking trail for lunchtime."
While he works west of Downtown in Robinson Township, and lives north in Cranberry Township, Michael spends a lot of his free time in the city that he's quite familiar with — having lived in the Shadyside, Squirrel Hill, Bloomfield and Friendship neighborhoods. Michael and his wife, Rachel, appreciate the scenic views of Overlook Hill in Schenley Park, Pitt basketball at the Petersen Events Center in Oakland, and the unique, locally owned restaurants throughout the city.
Spice Island Tea House in Oakland is a favorite. "You don't expect much when you approach it from the outside, but the food is really good. The Pad Thai is my favorite—it's not too spicy and has a unique orange color to it." They also frequent Dave and Andy's in Oakland for their homemade waffle cones.
He's also an avid cyclist and often rides the "Jail Trail," which is part of the Three Rivers Heritage Trail near Downtown, or the trails in Graham Park in Cranberry, which is also home to one of his favorite golf courses, Cranberry Highlands. South of the city in Mt. Lebanon, Michael just started in a "Drills and Skills" adult hockey league with a friend.