With over 60 colleges and universities, Pittsburgh area institutions of higher learning continue to be a major contributor to our region's vitality. They employ thousands of people. They pay millions of dollars in local and state income taxes. Add to that, factors like student and faculty spending and construction expenditures, and this region's institutions of higher learning impact the economy to the tune of billions of dollars each year.
Aside from their direct economic impact, Pittsburgh's world-class universities, prestigious private colleges, and vibrant community colleges enhance the quality of life for all the residents of Pittsburgh and Southwestern Pennsylvania.
Allegheny County
The University of Pittsburgh is a thriving public research university with more than 34,000 students across five campuses. The Pittsburgh campus covers 132 acres in the city's Oakland section, and four regional campuses serve students and communities in Bradford, Greensburg, Johnstown, and Titusville. Pitt is a member of the prestigious Association of American Universities (AAU), a group of 62 distinguished public and private universities in North America that are PhD-granting institutions.
Patrick Gallagher is the 18th Chancellor of the University, which includes 16 schools and colleges offering undergraduate, graduate, and professional education. The University's more than 13,000 employees—include 4,450 full-time faculty members—serving 16 undergraduate, graduate, and professional schools and colleges. About 60 percent of Pitt's graduates live and work in Pennsylvania, and there are more than 87,000 Pitt alumni living in Allegheny County alone.
In 2016, Pitt was named the #1 public university in the Northeast in the Wall Street Journal/Times Higher Education rankings. The University consistently ranks among the top 25 public universities in U.S. News and World Report's annual Best Colleges listing. According to Kiplinger's Personal Finance, Pitt is one of America's best-value public colleges and is the best value in Pennsylvania for the 12th consecutive year.
The University of Pittsburgh has awarded more than 100,000 degrees, and its graduates have received many honors, including the Nobel Peace Prize, the Nobel Prize in Physiology or Medicine, the National Medal of Science, MacArthur "Genius" Fellowships, the Pulitzer Prize for Fiction, the Fritz Medal in Engineering, National Book Awards, and the Shaw and Albany prizes in medicine.
Annually, Pitt generates $3.95 billion in economic impact in Pennsylvania. In one year, the University supports 29,583 jobs throughout the Commonwealth, provides $190.75 million in tax revenue to state and local governments, and $71.7 million in charitable donations and volunteer services by its faculty, staff, and students.
Pitt's research expenditures top $700 million annually in the region, and the University of Pittsburgh ranks among the top universities nationally in funding from the National Institutes of Health. Research strengths have contributed to the launch and growth of such technology-driven, economic-development initiatives as the Pittsburgh Life Sciences Greenhouse, the Robotics Foundry, and the Pittsburgh Tissue Engineering Initiative, among many others. Technologies developed at Pitt have developed the basis for more than 100 start-up companies since 1996. The University has seen almost 500 new U.S. patents in the last decade and a half. Pitt also sits at the heart of what has been called the education and health services employment super-sector by the U.S. Department of Labor. This is now the largest employment sector in the Pittsburgh metropolitan area.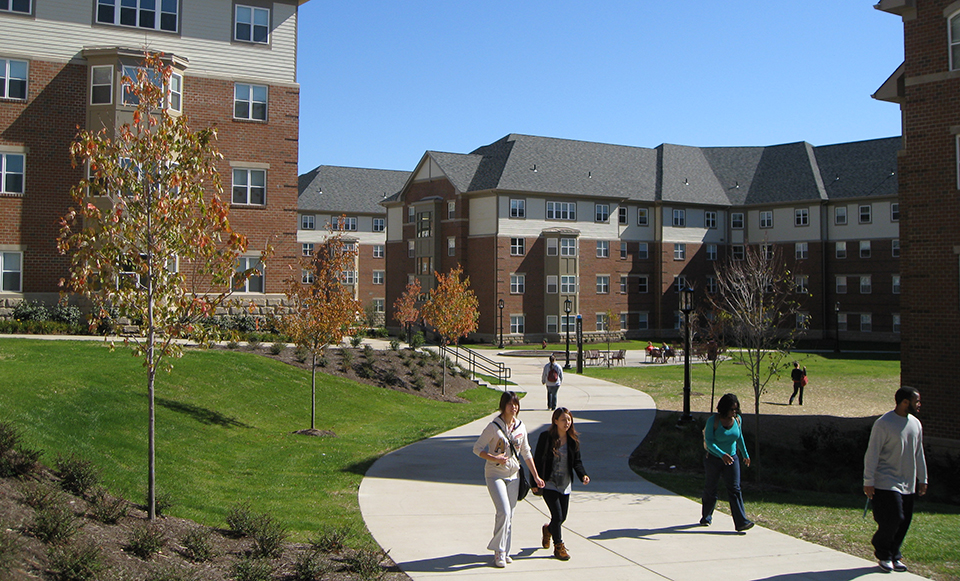 Carnegie Mellon University (CMU) is known as a global research university with more than 13,000 students, 105,000 alumni, and more than 6,000 faculty and staff. Carnegie Mellon is consistently a top-ranked university, recognized for its world-class arts and technology programs, collaboration across disciplines, and innovative leadership in education. Carnegie Mellon University in March 2018 selected Farnam Jahanian as its new President.
CMU consists of the College of Engineering, College of Fine Arts, Dietrich College of Humanities and Social Sciences, Heinz College of Information Systems and Public Policy, Mellon College of Science, School of Computer Science, and the Tepper School of Business.
The university's world-renowned faculty members are practicing professionals who bring extensive knowledge and experience into the classroom. With a student-faculty ratio of 13:1, faculty members are accessible and take a genuine interest in their students' work.
Duquesne University has grown to 10 schools offering degree programs at the baccalaureate, professional, masters, and doctoral levels. Students attain a first-rate education, building close relationships with professors and participating in exciting research projects and internships. The main campus is located on 49 acres in Pittsburgh, with 31 buildings and 6 living-learning centers, or student-residence buildings. Current enrollment numbers for Duquesne are 6,038 undergraduates, 3,946 graduate students, including 491 law students for a total of 10,475. About 3,900 students live on campus, including 85 percent which are freshmen and sophomores. The University Core Curriculum emphasizes students' intellectual and ethical development through the liberal arts. Using the modes of inquiry particular to the humanities and the social and natural sciences, students expand their self-understanding and their knowledge of the world.
Pittsburgh area corporations, high-tech businesses, health systems and non-profit organizations recognize the quality of a Duquesne education, and they seek their students for cooperative projects, internships, and jobs.
Point Park University focuses on student success through experiential learning opportunities. Located in the heart of Downtown Pittsburgh, Point Park currently enrolls more than 4,200 students in over 100 undergraduate, graduate and doctoral programs offered through its School of Arts and Sciences, Rowland School of Business, School of Communication, School of Education and Conservatory of Performing Arts. Its students represent 49 states and 44 countries.
Carlow University is a private, coeducational, Catholic university located in the heart of Pittsburgh's "Eds, Meds, and Tech" district. Founded by the Sisters of Mercy, Carlow's graduates, curriculum, and partnerships reflect its strong commitment to social justice; ethical, forward-thinking and responsible leadership; and service to the community that has a meaningful impact. Undergraduate and graduate degrees are offered in three colleges: Health and Wellness, Leadership and Social Change, and Learning and Innovation. Carlow graduates are in demand for their professional expertise, in fields ranging from nursing, the sciences, and perfusion technology to counseling, education, and forensic accounting; their entrepreneurial spirit and creative mindset; and their ability to manage change. Carlow's thirteen athletic teams are known as the Celtics, a reflection of the university's Irish heritage and roots.
Now fully coed, Chatham University is home to nearly 2,200 undergraduate and graduate students. Chatham is comprised of two distinct campuses. The Shadyside Campus and our 388-acre Eden Hall Campus, the world's first academic community built from the ground up for the study and practice of sustainability. Chatham's academic excellence is centered around sustainability, the health sciences and lab sciences, business and communications, and arts and humanities. Undergraduates can choose from over 40 majors, and many students find that after scholarships and grants, a Chatham University can be had for about half of the sticker price.
La Roche College offers students plenty of opportunities to change and expand their worlds. The college combines academic excellence with the advantages of small classes and personal attention by faculty as students select from among more than 50 available majors.
"All of this takes place on a campus that offers the benefits of a suburban location while being only minutes away from all of the arts, cultural and sports amenities of a major metropolitan area," says President Sister Candace Introcaso, CDP, PH.D.
The unique hands-on approach of LaRoche in the sciences has prepared students to go on to top graduate schools like Stanford, Purdue, and the University of Maryland. The net cost of LaRoche is the lowest of any private college or university in the region, and La Roche graduates leave school with the lowest average debt for students from area institutions.
The university's library serves more than 1,400 students, 200 full-time faculty and staff, and offers memberships to surrounding communities. "As we focused on updating the building, we kept as a high priority, ways we could enhance the student's overall learning experience. The renovated Wright Library blends learning and technology together in a dynamic environment," says Sister Introcaso.
Robert Morris University (RMU) provides students with a transformational experience. RMU provides them with an environment that promotes engaged learning and gives them opportunities to expand their worlds with numerous and varied study-abroad programs. Recently, the university added several degree programs and expanded its honors program.
In less than a decade, RMU's full-time faculty has doubled. Faculty members are experts in their fields and in the classroom and they work hard to create a community where students can flourish and are treated as individuals. On February 1, 2016 Dr. Christopher Howard became the eighth president of RMU. He is one of the youngest college presidents in the United States.
Undergraduate enrollment has increased 15 percent over five years to 4,468 students in 2013. The graduate enrollment of 945 students brings the total enrollment this year to 5,413.
This year, the university won a $923,000 grant from the U.S. Health Resources and Services Administration to expand its training of psychiatric mental health nurse practitioners.
Robert Morris University stresses engaged learning, with a Student Engagement Transcript that rewards the work students complete outside of the classroom, including community service, internships, and study abroad. That's part of the reason why graduates are so marketable, and why 86 percent have jobs in their fields and 7 percent are enrolled in graduate schools within one year of graduating.
Robert Morris, which is already one of the top business schools in Pennsylvania, now has an undergraduate business program that provides graduates with everything that they need to enter the business world in virtually every industry. One of the more unique opportunities that RMU offers is the PNC Trading Center, which simulates the NYSE floor and features a trading room as well as workstations where students can observe trading floor action.
Since its founding in 1966, Community College of Allegheny County (CCAC) has flourished, becoming the educational powerhouse it is today—a nationally renowned two-year college dedicated to serving all members of the community. From groundbreaking student success initiatives to top-ranked academic and career-based programs, CCAC continues to be the college of choice for nearly one out of three adults in the Greater Pittsburgh metropolitan region.
Every year, more than 25,000 students enroll at CCAC, taking advantage of nearly 160-degree, certificate, diploma and transfer programs while thousands more access noncredit and workforce development courses. Comprising four campuses and four neighborhood centers, as well as other offsite locations, CCAC is honored to have one of the largest veteran student populations in the state and takes pride in ranking among the nation's top community colleges for the number of individuals graduating in nursing and other health-related professions.
CCAC graduates have transferred to the nation's most prestigious colleges and universities, have obtained the most academically challenging and competitive degrees and can be found at leading companies, organizations and institutions throughout the country. CCAC alumni are actively engaged in every sector of society, providing leadership to scores of economic, scientific, civic and philanthropic entities both in the Pittsburgh region and around the world.
Beyond Allegheny County
Penn State University, educates more than 98,000 students, employs more than 40,000 people, and generates more than $8.5 billion annually in economic impact for the Commonwealth of Pennsylvania. Although Penn State's main campus is located in State College, Pennsylvania, the university has four branch campuses located in the Greater Pittsburgh Area—Beaver, Fayette, Greater Allegheny, and New Kensington. It also has an MBA program located in Cranberry Township. Penn State is a Research-I university with state-of-the-art facilities. Faculty and students are dedicated to collaborating with industry and applying knowledge to make our lives better. Research projects involving more than $800 million are in the works during a given year throughout the University.
Highlighting the research effort is a $129-million grant to make buildings more energy efficient. This is the largest grant in Penn State's history and is believed to be the largest in the history of the Commonwealth. Penn State's College of Medicine also has received one of the largest grants in its history, with a $54 million grant for asthma research. Penn State Hershey will partner with the National Institute of Health's Asthma Net to address the most important asthma management questions and to develop new treatment approaches in pediatric and adult populations.
California University of Pennsylvania is dedicated to building character and careers. Founded in 1852, the university has grown into a regional institution that offers more than 150 undergraduate concentrations and majors and 50 graduate programs. Some academic programs, such as Robotics Engineering Technology and Commercial Music Technology, are found in few other regional institutions.
World-class affiliations with organizations such as the Smithsonian Institution and the National Gallery of Art make Cal U a destination for visitors and a resource for school districts throughout Western Pennsylvania.
California University of Pennsylvania enrolls 8,600 undergraduate and graduate students. A significant portion of the enrollment increase in recent years can be attributed to Cal U's Global Online programs. The majority of these programs, offered 100 percent online, lead to a master's degree or other postgraduate certification.
A $54-million Convocation Center on campus is truly a regional asset. This 6,000- seat facility will be used for commencement and other academic gatherings, basketball and volleyball contests, scholastic sports camps, and public events such as concerts and trade shows. The building includes 16,000 square feet, equipped with the highest level of smart technology that is marketed for executive-level conferences. The combination of world-class amenities and a university setting is attractive to business leaders and corporate image-setters.
Once again, Forbes business magazine has listed Saint Vincent College, located in Latrobe, Pennsylvania among the top colleges in the nation in the release of its sixth annual ranking of "America's Best Colleges." Taken as a whole, the Forbes ranking underscores the excellent value Saint Vincent provides as one of the top colleges in the state and the nation. "Saint Vincent College is pleased to be included in the rankings again in this rating of American colleges," said Father Paul R. Taylor, O.S.B., Ph.D., 18th President of the College. Saint Vincent ranked among the top 20 percent of colleges and universities in the nation. Saint Vincent was one of 42 Pennsylvania schools ranked and among the top eight Catholic colleges in the state.
For the fourth consecutive year, Saint Vincent College ranked in the first tier of national, liberal-arts colleges in U.S. News and World Report's annual ranking of the nation's best colleges. Saint Vincent ranked among the 187 colleges and universities selected for inclusion in the top tier of the best national, liberal-arts colleges.
Located in Greensburg, Pennsylvania, Seton Hill University, formerly a women's college, has been coeducational since 2002. Since this change, Seton Hill has seen enrollment grow 60 percent with the total enrollment number at more than 2,600 students.
With enrollment on the rise, Seton Hill is planning a $75 million campus expansion that will include a new Dance & Visual Arts Center as well as additions to the health sciences complex. The creation of a new Dance & Visual Arts Center will allow all dance and art faculty and students, including those in the Community Arts Program, to be located in one building, leading to the development of a strong community which will encourage the cross-pollination of ideas, the retention of students, and the efficiency of resources throughout the various areas of study. Founded in 1885 by the Sisters of Charity, Seton Hill is now a coeducational university that enjoys a 94 percent student job-placement rate after graduation. Students follow courses in more than 30 undergraduate programs, 12 graduate programs, an Adult Degree Program and an Honors Program. They take courses in five sessions per year rather than semesters, and each session lasts eight weeks.
A Catholic university, Seton Hill embraces students of all faiths, and has continued to follow the mission of educating students to think and act critically, creatively, and ethically as productive members of society who are committed to transforming the world. Seton Hill's signature degree programs include health sciences, visual and performing arts, and the Wukich Center for Entrepreneurial Opportunities.
Located in the rolling hills of Western Pennsylvania, on a 660-acre campus less than an hour north of Pittsburgh, Slippery Rock University (SRU) is the western-most institution of the 14-campus, Pennsylvania State System of Higher Education.
Slippery Rock University offers a broad array of undergraduate and select graduate programs to more than 7,800 students. The University has built its reputation for excellence in physical education into a range of health and wellness programs, including exercise science and a doctorate in physical therapy. The last decade has seen Slippery Rock strengthen both its admission profile as well as its academic profile. SRU achieved its highest total enrollment in the fall of 2010 with more than 8,800 students, a 21 percent increase from its enrollment of 6,952 in the 2000-2001 year. During the same period of time, the average SAT score for an entering freshman rose from 945 to 1018 and the average GPA increased from 2.99 to 3.39.
Since 2000, SRU has invested more than $250 million in new construction and renovation projects. 84 percent of Slippery Rock's academic programs eligible for professional accreditation are now accredited, and 91 percent of the full-time tenure or tenure-track instructional faculty has earned a Ph.D. or other terminal degrees.
Sixty-two percent of the classes have fewer than 30 students, and 80 percent of all classes have fewer than 40 students. Students have the best of both worlds at their fingertips when they choose Washington & Jefferson College: a small-town college setting with easy access to the bustling business and cultural districts of nearby Pittsburgh, Pa.
Founded in 1781, W&J College is perfectly centered in historic Washington, Pa. just blocks from an active business district of restaurants, shops, historic attractions, a lively Farmer's Market and community events. W&J is deeply rooted in the history of Southwestern Pennsylvania, home of the Whiskey Rebellion and Underground Railroad stops.
The City of Washington's courthouse, community centers, law offices and other businesses play host to W&J interns locally, and research opportunities are available at Pittsburgh universities, medical institutions and more. Pittsburgh's professional sports, theatre, and music are available to students via a weekly campus shuttle. There are also plenty of chances to volunteer, and our students do – W&J has been honored five times on the President's Higher Education Community Service Honor Roll, a list recognized annually by the President of the United States.
Small class sizes and dedicated faculty ensure that each of the College's 1,400 students get personalized attention that helps 90 percent of W&J students find placement in jobs or graduate programs within six months of graduation. Studying in one of W&J's 40+ highly-acclaimed academic programs, you might go on to run a major pharmaceutical company like alumnus Richard Clark '68 or earn a Fulbright Scholarship to teach and study in Germany, like Heather Painter '13. Whatever your path, it's your time to Be A President.
Geneva College is a private, four-year, comprehensive Christian college of the arts, sciences, and professional studies. As such, the college enables students to find a pathway to purpose, to find their calling, and to prepare for a life of service and leadership. The college offers an array of academic options and opportunities rooted in liberal arts and science, with associate and bachelor's degrees that comprise 36 undergraduate major areas of study. Geneva's 55-acre campus is located in Beaver Falls, Pennsylvania, about 35 miles northwest of Pittsburgh. Founded in 1848 by the Reformed Presbyterian Church of North America, Geneva is committed to a Christian worldview.
Of the college's 96 full-time faculty members, 76 percent have earned doctorates. The student-to-faculty ratio is 13:1, and the average class size numbers 17 students. More than 50 percent of Geneva seniors typically have jobs or are admitted to graduate school before they graduate, and 97 percent of Geneva students are either working or in grad school within six months after graduation.
Waynesburg University is a private, nonprofit Christian university founded in 1849 by the Cumberland Presbyterian Church. It offers doctoral and graduate programs as well as undergraduate programs in 70 academic concentrations. Waynesburg University is located about one hour south of Pittsburgh on a contemporary campus, with three adult centers located in the Pittsburgh region as well.
The University educates students to make connections between faith, learning and serving so that they might faithfully transform their communities and the world. As a Christian institution, Waynesburg inspires students to pursue lives of purpose.
Waynesburg's enrollment is more than 1,600 and has a student-faculty ratio of 14:1, with over 67 percent of all classes sizing 20 students or less. This individual attention really pays off as 96 percent of its graduating seniors find job or graduate school placement within just one year.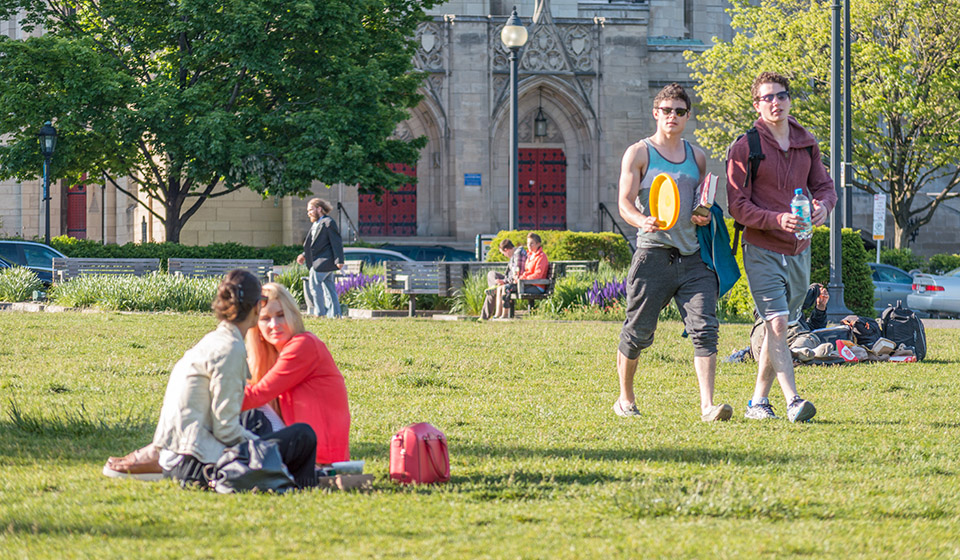 Community College of Beaver County (CCBC) also focuses on partnering with employers, most recently Shell Oil Corporation. "CCBC was a leader in serving this new and emerging workforce. We had the courage to create a Process Tech program before Shell even announced they were coming," recounts CCBC Executive Director of Marketing Leslie Tennant, referring to the school's Process Technology associate degree program that focuses on STEM education. When Shell's nearby cracker plant is completed, it will employ 600 people full-time and currently employs thousands during construction.
Founded in Freedom in 1966, Community College of Beaver County (CCBC) transforms lives through personalized education, dynamic partnerships and high impact practices. CCBC has an annual enrollment of more than 2,500 credit and 2,500 non-credit students and offers 64 degrees, certificate and diploma programs, as well as hundreds of continuing education and workforce development courses and certifications.
Student-focused partnerships in action at CCBC include the school's nationally distinctive Aviation, Health, STEM and Criminal Justice high school academies; hundreds of direct transfer agreements with four-year colleges and universities regionally and nationwide; and our industry-led process technology associate degree program. CCBC ranks as the #1 Practical Nursing program in Pennsylvania and boasts nationally recognized aviation programs such as professional piloting and air traffic control.
The main campus of Butler County Community College (BC3) is located in Butler, Pennsylvania and is known for its 323 acres of oak groves, rolling hills, walking paths, and a safe, comfortable atmosphere. BC3 serves students in seven, convenient locations in Butler, Lawrence, and Mercer Counties.
Butler County Community College focuses on creating life-long learners and preparing them for success beyond their experience at the college. The expectation is for students to become full partners in the learning process. To foster this process, the college offers Learning PACT, to assure they develop the skills and abilities vital for success in the 21st century.
Students receive personal attention from more than 200 full-time and part-time faculty. Average class size is 20 students, and the student body is diverse, ranging from ages 16 to 75, with a variety of backgrounds and experiences.
To keep education affordable, BC3 reigns in costs through subsidies from Butler County, its local sponsor, and the State of Pennsylvania. Students pay about one-third of the total cost of their education. Sixty-five percent of BC3 students receive public, private, state, and federal sources of financial aid and scholarships.
Westmoreland County Community College (WCCC) is located in rural Youngwood, PA. The 80-acre campus comprises four buildings: Founders Hall, Commissioners Hall, Science Hall and the Business and Industry Center. Founders Hall also contains the college bookstore, library, student activities center, gymnasium and more.
The college remains a major contributor to the economic development of the area by providing well-trained graduates in areas such as nursing, computer technology, culinary arts, public service, and in welding, machining, and electronics. What's more, the college's workforce-development department provided customized job training for many local employers.
The college offers 64 associate degree programs, 13 diploma programs, and 49 certificate programs that provide students with the education and skills needed to enter the workforce immediately upon graduation. Students also enroll in WCCC's associate in arts degree program that parallels the first two years of a bachelor's degree and then transfer their credits to a four-year university. The college's articulation agreements with many colleges and universities help to ease the transfer process and to save time and money on the cost of the bachelor's degree. mg