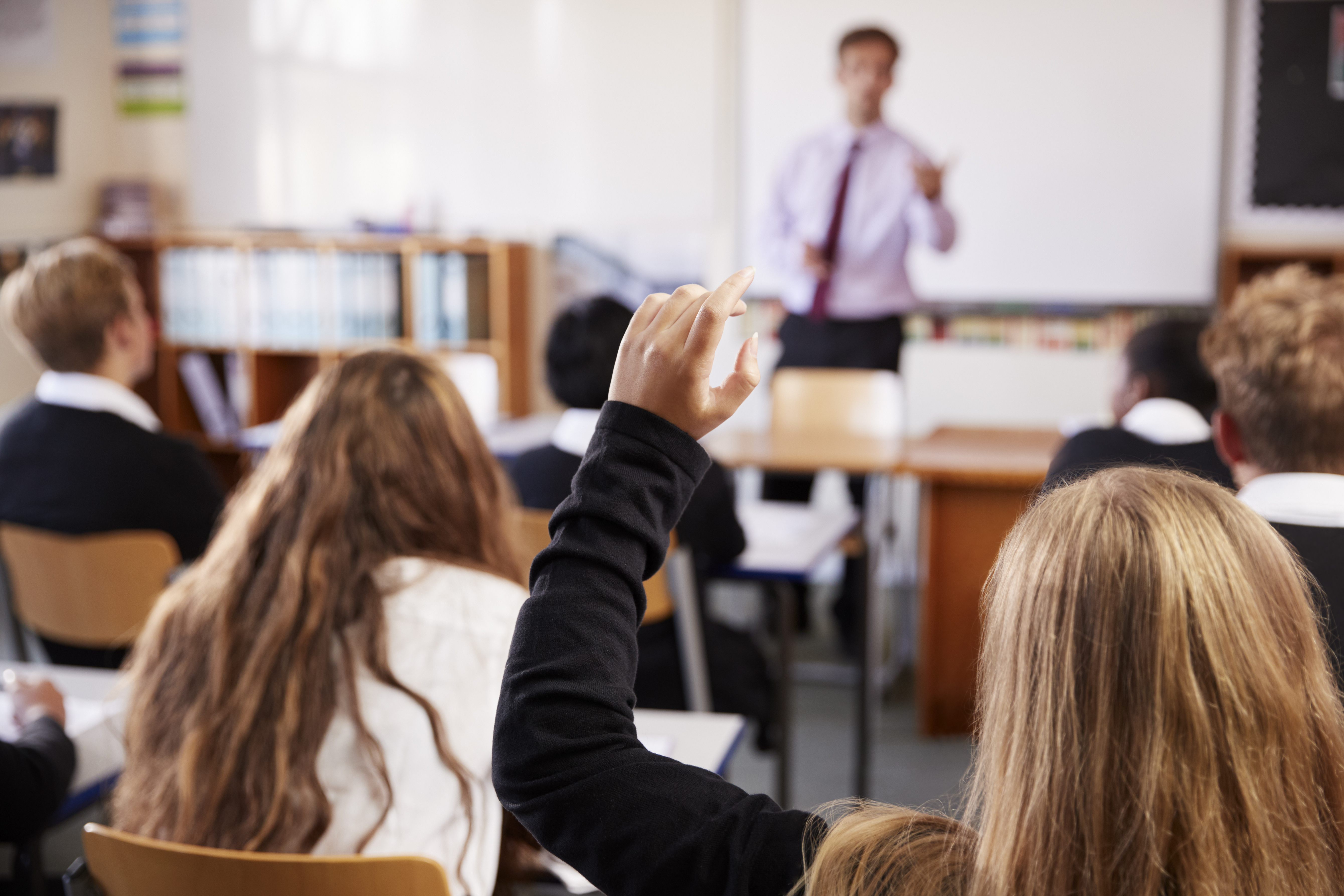 Pittsburgh's reputation as a leader in education extends to its high-quality options for independent, private schools as well.
Parents who opt to send their children to independent schools do so for a multitude of reasons. Smaller class size is one primary reason, along with individualized attention from teachers. Also, independent schools often provide more opportunities to engage in experiential learning. Many parents consider a private school education to be an investment in their children's future.
Pittsburgh is a lure for newcomers who come to the area for jobs in a variety of industries. For those newcomers who happen to have young families, a wide array of choice in schools is a tremendous selling point.
The vast majority of independent school graduates go on to attend a four-year university, and many alumni who have graduated from the area's independent schools now have successful careers and are leaders in their chosen fields.
Benefits of Independent Education
Though it differs by division, the benefits of independent education is multifold: innovative programming, a seminar style of teaching, excellent preparation for college, more opportunities to engage in extracurricular activities, and small class size are just some of the many reasons why people choose to send their children to private schools.
Bartley P. Griffith Jr., the president of Shady Side Academy, one of the region's premier independent schools, said that typically, teachers at independent schools have a course load of four classes with no more than 15 students in a class, for a total of 60 students per school year. That individualized attention leads to teachers truly knowing and becoming invested in their students, both inside and outside of the classroom.
The Ellis School, the only PreK-12th grade all-girls, college preparatory independent school in the region, for example, maintains an average class size of 12, reported Diana Hurd, director of marketing and communications at Ellis.
Also, a high-quality curriculum at the independent public schools in Pittsburgh propel most of its graduates to attend college, such as at The Ellis School and Shady Side Academy, where 100% of its graduates attend four-year universities.
Collaboration
A spirit of collaboration is a recurring theme in Pittsburgh's educational institutions, from pre-K all the way up through the university level, and it is true in the independent school realm as well in what Hurd calls a "…natural, organic collaboration that happens often." Together, the schools work through issues that may arise in the community, for example, or exchange ideas or solutions for common problems.
The Pittsburgh Consortium of Independent Schools (PCIS) fosters collaboration among its thirteen-member schools. In addition to sharing ideas, the PCIS also work together to make the admissions process consistent. It is important to have a robust, independent school network to complement what are really fine public schools. It's a really nice diverse and full menu of educational options for prospective families coming to Pittsburgh.
In addition, PAISTA (Pittsburgh Area Independent Schools Teachers Association) also represent thirteen schools in the region, with an educator membership of more than 800. PAISTA provides professional development opportunities for its members through workshops and events.
"I think for the size of our city, we have a lot of really good options. It is a testament to the innovativeness and forward-thinking nature of Pittsburgh and the things we value here— education has clearly always been a value in the Pittsburgh region," said Hurd.
An Economic Boon
As Pittsburgh's reputation in the fields of education, medicine and technology grows, those industries are in need of leaders in those fields. More and more, Pittsburgh draws people from all over the country and internationally to work in its various industries.
The region's economy often reaps the benefits of producing so many qualified graduates of private schools, most of who attend four-year colleges. 
"We have a lot of really great alumnae scattered all over the world, but we have plenty who stay in Pittsburgh," said Hurd, adding that many of these are women who are entering male-dominating industries. "They are really leading the charge in the region and contributing to its growth, both economically and culturally," she added.
 Because of the great things happening in Pittsburgh economically, we're seeing more and more graduates who are going off to fine colleges and universities come back to Pittsburgh. They are seeing Pittsburgh as a place that will allow them to be fulfilled professionally.
The advantages of an independent school education are numerous, as many Pittsburgh area students and their parents can attest. There is a bounty of top-quality private school options in the region…and they all have a little something different to offer. 
Campus School of Carlow University
The Campus School of Carlow University is an independent, coeducational, Catholic day school educating infants through grade eight. The Campus School features a strong, comprehensive core curriculum, and champions a holistic approach to learning that develops the creativity and unique gifts of each child. Through the partnering of spiritual values and academic excellence, The Campus School fosters in each child a love of life and learning and a sense of responsibility and purpose.
Community Day
Community Day is an independent Kindergarten through Grade 8 Jewish day school which is dedicated to educating students from a variety of Jewish backgrounds from an inclusive, egalitarian perspective. They are committed to building critical thinking skills in their students as well as cultivating a strong bond to K'lal Yisrael and the State of Israel.
6424 Forward Avenue, Pittsburgh, PA 15217.
412-521-1100.
www.comday.org
The Ellis School
The Ellis School, Pittsburgh's only Pre-K through Grade 12 independent school educating girls and young women, was founded in 1916 and has been dedicated to cultivating wisdom and the courage to lead in their students. Ellis espouses a challenging curriculum, including intellectual, artistic, and physical pursuits. Students are encouraged to become active citizens in the local and global community.
6425 Fifth Avenue, Pittsburgh, PA 15206.
412-661-5992.
www.theellisschool.org
Falk School
Fanny Edel Falk Laboratory School is a K-8 tuition-based campus laboratory school affiliated with the School of Education at the University of Pittsburgh. Since 1931, Falk has been known for providing a learning environment that is grounded in community, diversity, progressive and experiential education, individualized instruction and a low student-teacher ratio.
4060 Allequippa Street, Pittsburgh, PA 15261.
412-624-8024.
www.falkschool.pitt.edu
Kentucky Avenue School
Kentucky Avenue School is a small, vibrant independent school that serves students through Grade 8. Offering small classes, skilled teaching, and a challenging curriculum, faculty employs traditional and innovative methods to provide a nurturing environment for their students. The Kentucky Avenue Children's Center, also located on campus, provides expert and develop mentally appropriate care for Pre-School and Pre- Kindergarten children.
5701 Fifth Avenue, Pittsburgh, PA 15232.
412-361-5332.
www.kentuckyavenueschool.org
The Kiski School
Supporting an environment of openness, respect, and trust where students are encouraged to explore their values and beliefs honestly and with dignity, the Kiski School's mission continues to be preparing young men for college and for life. Founded in 1888, it is one of the oldest all-boys preparatory boarding schools in the United States.
1888 Brett Lane, Saltsburg, PA 15681.
 877-547-5448.
www.kiski.org
Neighborhood Academy
The Neighborhood Academy educates students from Grade 8-12. Their mission is preparing low-income youth for higher education and life-long learning. It is a holistic environment dedicated to developing the minds, bodies, and spirits of children and preparing them to become productive members of society and the world.
709 North Aiken Avenue, Pittsburgh, PA 15206.
412-362-2001.
www.theneighborhoodacademy.org
Oakland School
Serving children in the secondary grades, the Oakland School has a 6:1 student teacher ratio and an average class size of six, which helps their faculty give undivided attention to each student, including those with special needs as well as gifted children who require a more challenging curriculum. Located in Oakland, the school welcomes students from five surrounding counties.
362 Mckee Place, Pittsburgh, PA 15213.
412-621-7878.
www.theoaklandschool.org
Sewickley Academy
As Pittsburgh's longest-standing independent coeducational school, Sewickley Academy is distinguished by its rigorous academics, outstanding faculty, and its student-centered approach to learning and teaching. From a child's first day, the Academy's dynamic Pre-K through Grade 12 experience takes place on one campus, creating a powerful sense of belonging, an awareness of one's responsibility to others, and the kind of educational continuity that leads to strong academic results.
412-741-2230.
www.sewickley.org
Shady Side Academy
Shady Side Academy is a nationally respected private school in Pittsburgh for boys and girls in grades pre-kindergarten through 12, with an optional boarding experience in high school. Four age-specific campuses with extraordinary resources, teachers who actively mentor, a forward-thinking curriculum, a diverse and inclusive community, and a legacy of alumni accomplishments all inspire Shady Side students to high achievement in academics, the arts and athletics, and to meaningful ambitions in life.
423 Fox Chapel Road, Pittsburgh PA 15238.
412-968-3000.
www.shadysideacademy.org
St. Edmund's Academy
St. Edmund's Academy is Pittsburgh's only private, independent, co-educational, non-sectarian age 3 thru 8th grade school. Developing scholars, athletes and artists, our mission is to provide an exceptional private school experience combining a rigorous academic curriculum with enduring Core Values and rich tradition in a nurturing environment. Located in Squirrel Hill minutes from Oakland's medical & university communities.
412-521-1907.
www.stedmunds.net
Universal Academy of Pittsburgh
 UAP is committed to providing a quality education in a nurturing Islamic environment. Serving Pre-School through Grade 5 children, their mission is to cultivate true worshipers of God through protective practices that proactively help to build the intellectual, emotional, social, and spiritual aspects of a well-rounded personality.
2103 Hampton Avenue, Pittsburgh, PA 15218.
412-241-2124.
www.uapschool.com
University School
Founded in 1911 as a college preparatory school centered upon individualized, one-on-one attention and education, the University School employs private tutoring sessions and small classes to cater to each student's individual needs and abilities. Students enjoy a wide choice of electives and the curriculum places a deliberate emphasis on the arts, workshops, and seminars.
5711 Howe Street, Pittsburgh, PA 15232.
412-361-7182.
www.theuniversityschool.org
Valley School of Ligonier
The Valley School of Ligonier provides a safe, nurturing, and disciplined environment for students K through Grade 9 in a peaceful, 400-acre wooded setting located in Westmoreland County. Students are expected to participate in academics, the arts, and athletics. The curriculum includes hands-on learning in a natural, outdoor environment. The school was founded in 1946 by General and Mrs. Richard King Mellon.
Box 616, Ligonier, PA 15658.
724-238-6652.
www.valleyschoolofligonier.org
Waldorf School
Based on the teachings of founder Rudolf Steiner, the Waldorf School of Pittsburgh educates the "heads, hearts, and hands" of students from nursery school through Grade 5. The Waldorf School provides a curriculum that helps learners become creative, independent, moral individuals, who are able to impart meaning and purpose to their lives.
201 South Winebiddle Street, Pittsburgh, PA 15224.
412-441-5792.
www.waldorfpittsburgh.org
Western Pennsylvania Montessori School
 There are multiple Montessori School locations throughout the Greater Pittsburgh area that provide safe and secure learning atmospheres that meet children's needs for freedom and self-motivation. The Montessori School supports students' natural ability to develop their own talents and skills. The curriculum is based upon the philosophy of Dr. Maria Montessori.
2379 Wyland Avenue, Allison Park, PA 15101.
412-487-2700.
www.wpms.edu
Western Pennsylvania School for the Blind
Founded over 120 years ago, WPSB offers exceptional education, intervention, and outreach to visually impaired students. WPSB educates approximately 180 students, serving children from Pre-School age to 21. The curriculum concentrates on the acquisition of life skills and provides students with individual attention from their expert staff, therapists, and faculty.
201 North Bellefield Avenue, Pittsburgh, PA 15213.
412-621-0100.
www.wpsbc.org
Western Pennsylvania School for the Deaf
WPSD was the first day school for the deaf in the United States. Providing superior educational programs and services for deaf and hard-of-hearing students, they maintain an environment where students interact freely and participate regularly in a nurturing, caring setting. Their specially trained faculty and staff cultivate a philosophy of independence and the realization of one's fullest potential.
300 East Swissvale Avenue, Pittsburgh, PA 15218.
800-624-3323.
www.wpsd.org
Winchester Thurston School
Winchester Thurston is an independent, co-educational day school with two campuses, including one in the East End of the city. "The City as our Campus" initiative incorporates Pittsburgh's technological and professional community, thus preparing students to be well-prepared, world-ready citizens who achieve at the highest levels in school and life.
555 Morewood Avenue, Pittsburgh, PA 15213.
412-578-7518.
www.winchesterthurston.org