Pittsburgh and the surrounding region enjoy a well-deserved reputation for high quality health care.
 

In our area hospitals and health systems, innovative techniques and procedures are drawing people not only from across the country, but around the world.

 

From specialized and support services to free-standing medical malls, hospitals, rehabilitation centers and home care, our region boasts a range and level of medical care and expertise recognized by organizations such as the Joint Commission, The Hospital and Health System Association of Pennsylvania, the American Heart Association/American Stroke Association, and U.S. News & World Report, among many others.

 

Health care leaders also acknowledge that within our southWestern Pennsylvania 10-county area, the population is aging and exceeds the Pennsylvania percentage of those 65 and older in each of those counties.

 

With that in mind, health care providers are moving forward yet again with advanced care that benefits our seniors and all other populations who live, work and play in our region.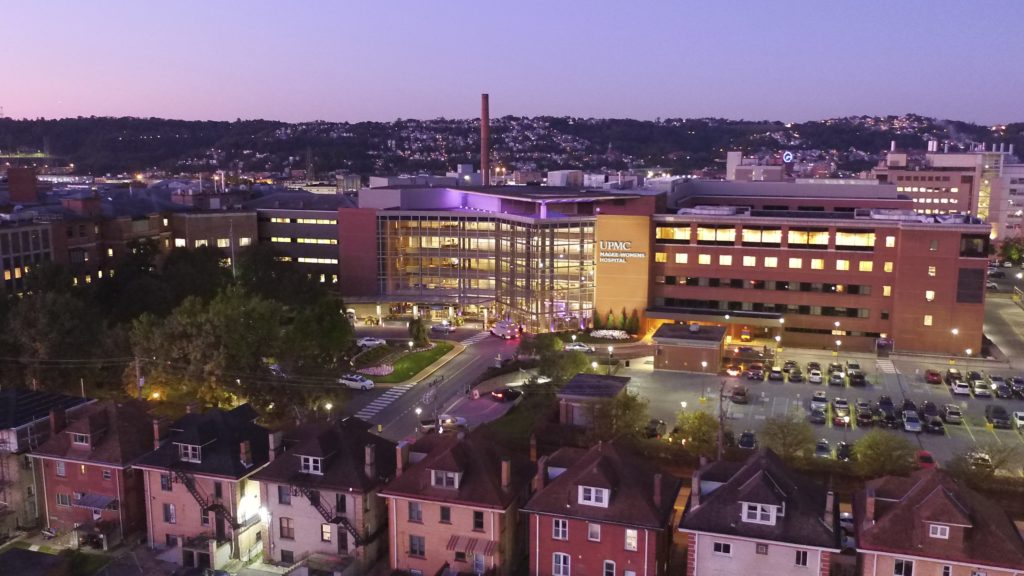 Nationally, few if any health care organizations have been as ambitious as Allegheny Health Network (AHN) over the last two years when it comes to investing in new facilities, programs and capabilities designed to advance an exceptional, patient-centered health care experience.
Over the past 18 months alone, AHN has opened five new comprehensive regional cancer centers (one each in Allegheny, Beaver, Butler, Erie and Westmoreland counties); two neighborhood hospitals (in Hempfield Township and McCandless); a new multi-specialty Health + Wellness Pavilion in Erie; a women's and infant's center at Saint Vincent Hospital; a new state-of-the-art neonatal intensive care unit, a nationally recognized center for postpartum depression, and a new one-of-a-kind Autoimmunity Institute, all at West Penn Hospital; a new perioperative center at Forbes Hospital; new emergency rooms at Saint Vincent, Jefferson, and Westfield Memorial hospitals, and a new nursing school in the Alle-Kiski Valley, among many other investments. 
Meanwhile, a new academic cancer center at Allegheny General Hospital and two more neighborhood hospitals will open in 2020, and a full-service hospital will open in Wexford in 2021. All of these projects are part of a historic capital expansion plan announced by AHN and Highmark Health in 2017.
"At AHN and Highmark Health, our vision is a world where everyone embraces health," said AHN President and CEO Cynthia Hundorfean. "Through our transformative investments, we are providing our patients with the close-to-home, world-class clinical programs and resources that allow them to do so."
Building new physical infrastructure isn't the only way to provide outstanding, on-demand care. AHN has also been investing in new systems and programs to ensure that all Western Pennsylvania patients have convenient access to care when they need it most.
For example, in 2018, AHN launched a new 24/7 Nurse Line – (412) NURSE-4-U – which is available to everyone, regardless of health insurance coverage. AHN's 24/7 Nurse Line allows individuals to speak with a registered nurse and ask questions relevant to any medical condition.
This new resource complements other established AHN services, such as its same-day appointment program, through which patients who call 412-DOCTORS in the morning can receive primary care and specialty care appointments in the afternoon. To date, more than a half-million patients have taken advantage of this unique access option.
AHN also recently established an innovative partnership with Mercy Virtual, a nationally recognized leader in the development and delivery of hospital telehealth solutions, to install state-of-the-art telecommunication and remote patient-monitoring technologies in Intensive Care Units at Allegheny Valley, Canonsburg, Jefferson and Saint Vincent hospitals. Patients in those ICU rooms will be monitored by board certified intensivists based at Mercy's Virtual Care Center as well as AHN's own clinical staff in order to assure that more patients are able to receive high-quality, 24/7 ICU care close to where they live.
High-tech specialty hospitals at UPMC abound.  University of Pittsburgh Medical Center (UPMC) announced last fall a bold plan to invest $2 billion in three leading-edge specialty hospitals in the region, adding to UPMC's already existing specialty care at UPMC Magee-Women's Hospital, UPMC Western Psychiatric Hospital and UPMC Children's Hospital of Pittsburgh.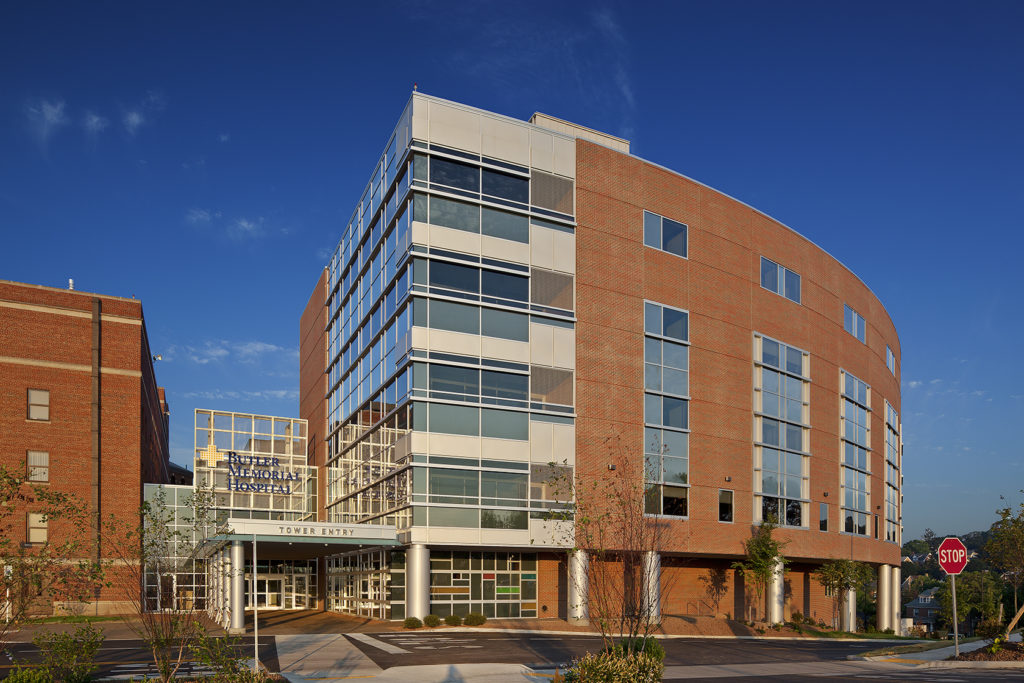 The new UPMC Vision and Rehabilitation Tower will be located at UPMC Mercy and is designed for patients with limited mobility and vision impairment who need physical rehabilitation and those who have diseases of the eye or vision impairment. Set to open in 2021, the carefully planned space will welcome patients and visitors with the thoughtful placement of physical cues that will help them navigate throughout the hospital.
The second project, UPMC Hillman Cancer, will be erected at UPMC Shadyside and will accommodate the high numbers of ambulatory patients who frequent there for ongoing treatment. It will also dramatically change the atmosphere for patients receiving cancer care, with treatment areas facing a healing green space on the campus. The new facility will feature plentiful daylight, family support spaces, and floors that can be easily reconfigured to accommodate new care models.
The third project in motion is the UPMC Heart and Transplant at UPMC Presbyterian. This facility will have private rooms equipped with digital enhancements that may be customized with virtual scenery and personal photos and even interactive features for virtual visits from family. Staff would use this interactive interface to access patient vitals, input information and consult doctor orders.  "Our transformative vision will make available the most innovative treatments for cancer, heart disease, transplantation, diseases of aging, vision restoration and rehabilitation, among many others," said Jeffrey A. Romoff, President and Chief Executive Officer, UPMC.  The three new projects will employ new surgical techniques, state-of-the-art imaging technologies, and advanced clinical trials and research. 
Excela Health continues its commitment to the communities it serves, operating three acute care hospitals: Westmoreland Hospital in Greensburg, Frick Hospital in Mount Pleasant, and Latrobe Hospital. A modernization program supported by Excela Health's foundations continues to update inpatient units to create a more pleasing patient environment.  In 2019, the Excela Westmoreland Hospital Intensive Care Unit was recognized with a design citation by the Society for Critical Care Medicine for its innovative approach to form and function that benefits patients and caregivers alike. But hospitals are just a part of Excela's footprint, with significant investment made in outpatient facilities that bring together primary care and specialty physicians along with the most requested diagnostic laboratory and imaging services.  This fall, the Arnold Palmer Pavilion's Mount Pleasant medical oncology office will relocate into Excela Square at Frick, as part of Excela Health's joint venture with UPMC Hillman Cancer Center.
At Washington Health System, expecting mothers and family in the Pittsburgh area, particularly those living in the southern region, have a new option for a comfortable and soothing birth experience. Washington Health System has announced the completion of Phase 1 of its new CARE Center for Family Birth and Women's Health. This completes the postpartum and recovery area, with the labor and delivery unit to be completed soon.  For a year and a half, WHS spoke with community members and new parents about what would make their hospital stay a more positive experience. The feedback was the driving force of the plan for the new unit.  In addition to parents, the health system also met regularly with staff and physicians to get their feedback on how the unit could function better.  "We decided that if we were going to make this investment in our hospital and our community, we wanted to get it right," says Leslie Gostic, MSN, RNC-MNN, CBC, Nurse Manager of the CARE Center for Family Birth and Women's Health. "Who better to listen to than patients, our community members and staff?"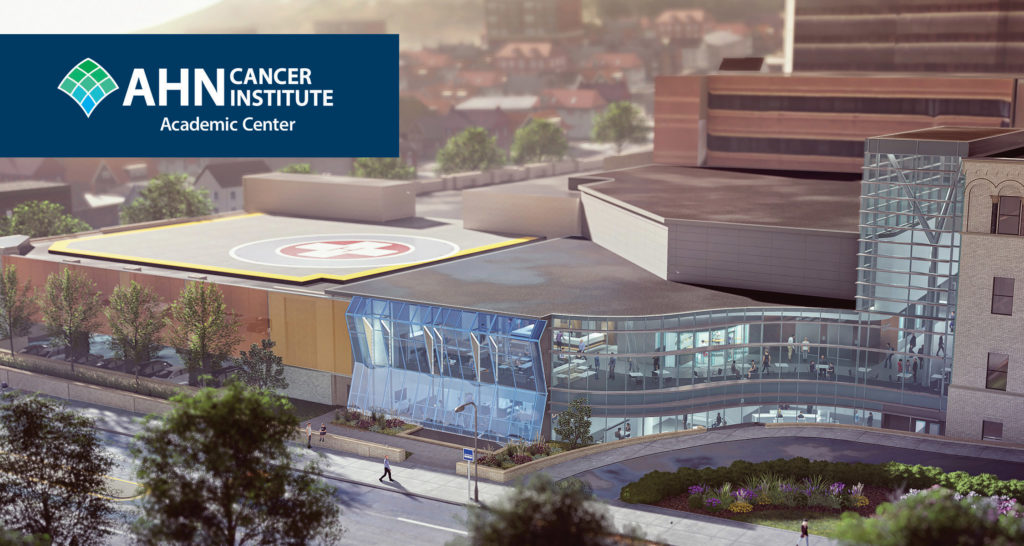 The $7 million project strives to make the experience of welcoming a new baby more pleasant for both the woman and her family. The revamped suites allow new moms to recover in a calm and comforting environment in contrast to the standard hospital rooms of the past. The rooms themselves are larger, with a family nook for meals and other activities, a comfortable couch bed, artwork and a more modern bathroom. The rooms are even equipped with a Bluetooth speaker system that will allow women to play a custom playlist,  USB ports in the wall units, an extra privacy curtain for mom to breastfeed, which allows visitors to stay in the room, and so much more. The space will allow women to feel more at home, rather than the typical hospital environment. The 22,000-square-foot space fills the same area of the hospital, but the layout of the space has been adapted to offer a more aesthetically pleasing and functional department. Additional security measures have been added, including a dedicated elevator specifically for the unit. The first phase of construction included 13 large and spacious postpartum and recovery rooms for obstetrics patients as well as patients having gynecological surgeries.
This portion of the renovation also included a new family lounge with a virtual fish tank, a Family Hospitality Nook – featuring snacks and beverages for family members, a new nursery including a Level 2 special care nursery, and a new lobby, all located on the fifth floor. Updated signage will be provided on the entrance floors of WHS Washington Hospital. The second phase of the construction began in September and is expected to be completed in just a few months. mg