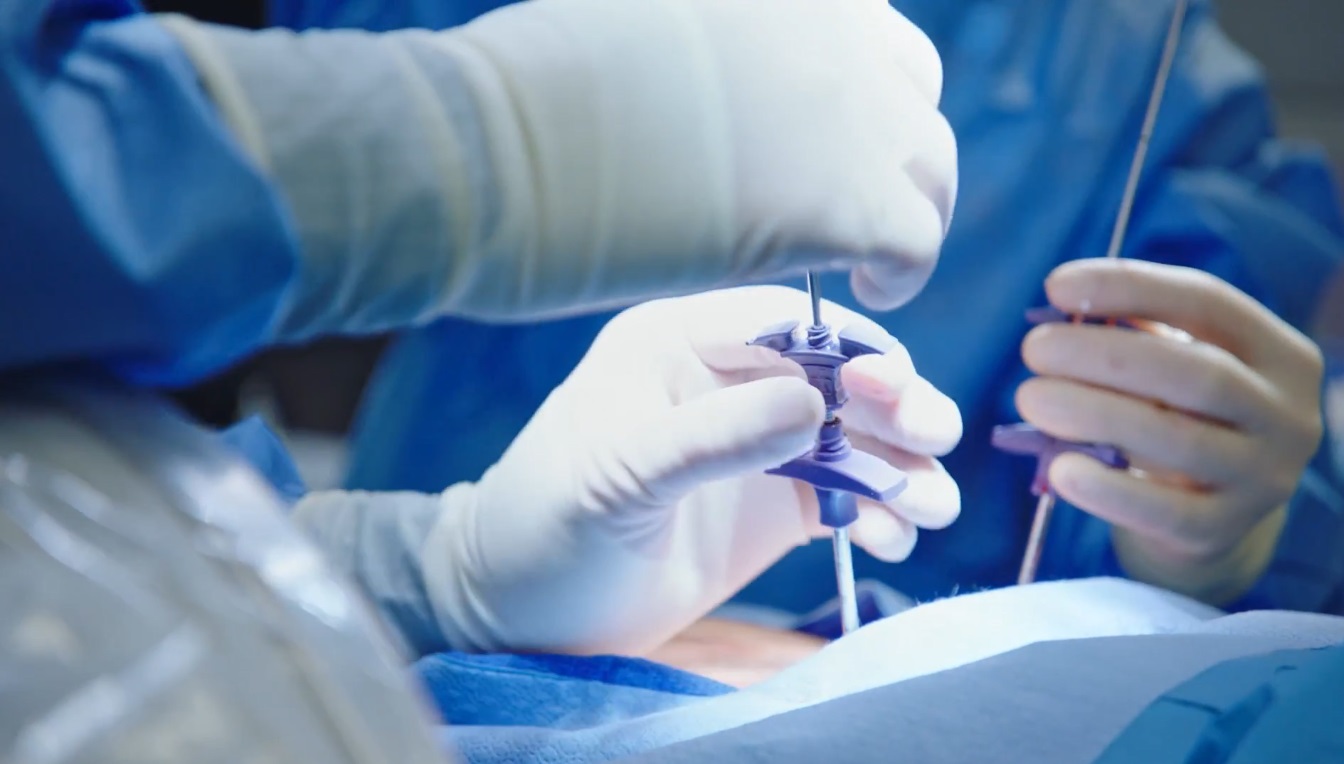 Innovative & Consumer Focused Facilities
According to AARP, 10,000 baby boomers will turn 65 each day until well into the 2030s. Our healthcare providers are adapting to this aging population with major investments in infrastructure – upgrading existing facilities to make them more accessible and patient-centric, or building new cutting-edge hospitals using all the latest technology.
The Pittsburgh region's long-dominant healthcare sector is leading the charge with an array of exciting projects like niche hospitals and state-of-the-art outpatient facilities.
High-tech Specialty Hospitals
One trend in investing in healthcare infrastructure is the creation of the "hospital within a hospital" – a specialty hospital sited within the current or reconfigured shell of a larger "host" hospital. 
Case in point, University of Pittsburgh Medical Center (UPMC) announced last fall a bold plan to invest $2 billion in three leading-edge specialty hospitals in the region, adding to UPMC's already existing specialty care at Magee-Womens Hospital, Western Psychiatric Institute and Clinic and Children's Hospital of Pittsburgh. 
The new UPMC Vision and Rehabilitation Hospital will be located at Mercy Hospital and is designed for patients with limited mobility and vision impairment who need physical rehabilitation and those who have diseases of the eye or vision impairment. Set to open in 2021, the carefully planned space will welcome patients and visitors with the thoughtful placement of physical cues that will help them navigate throughout the hospital. 
The second project, UPMC Hillman Cancer Hospital, will be erected at Shadyside Hospital and will accommodate the high numbers of ambulatory patients who frequent there for ongoing treatment. It will also dramatically change the atmosphere for patients receiving cancer care, with treatment areas facing a healing green space on the campus. The new facility will feature plentiful daylight, family support spaces, and floors that can be easily reconfigured to accommodate new care models. 
The third project in motion is the new UPMC Heart and Transplant Hospital at UPMC Presbyterian. This facility will have private rooms equipped with a digital device that spans the walls and ceiling. Through this, rooms can be customized with virtual scenery and personal photos and even interactive features for virtual visits from family. Staff will also use this interactive interface to access patient vitals, input information and consult doctor orders. 
These last two facilities are expected to be complete in 2023. "Our transformative vision will make available the most innovative treatments for cancer, heart disease, transplantation, diseases of aging, vision restoration and rehabilitation, among many others," says Jeffrey A. Romoff, President and Chief Executive Officer, UPMC. 
The three new hospitals within a hospital will employ new surgical techniques, state-of-the-art imaging technologies, and advanced clinical trials and research. What's more, building on its existing research collaboration with Microsoft, UPMC will apply technology such as an AI tool that lets radiation oncologists view patient scans in 3D in minutes rather than hours and what's called a chatbot to help people gauge their symptoms before seeking medical help.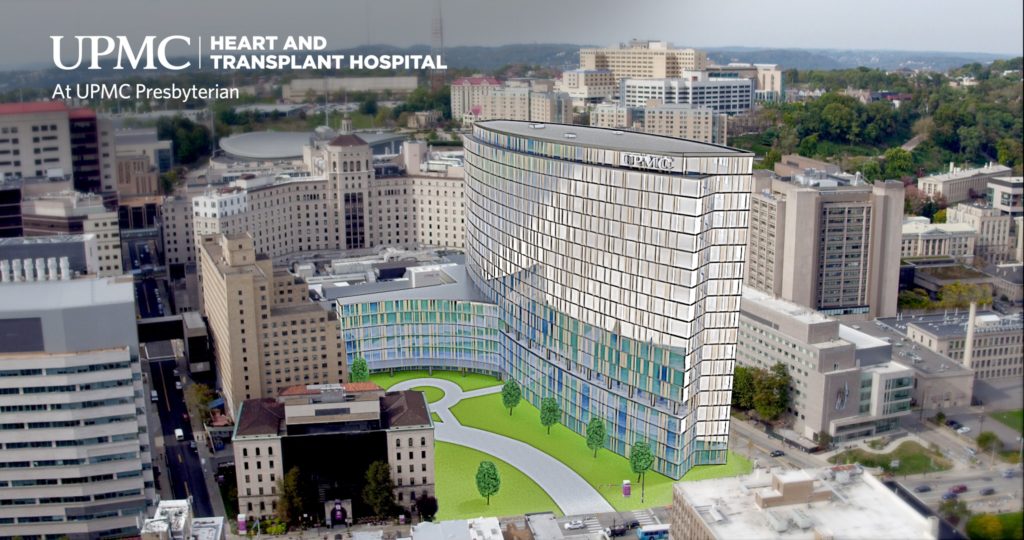 Consumer-friendly Outpatient Centers
Another trend in healthcare investment is to relocate outpatient services away from the larger hospitals and into more consumer-friendly environments conveniently located near shopping malls or transportation hubs. 
Allegheny Health Network (AHN) recently opened several outpatient centers including one in the Waterworks Mall in O'Hara Township. This a multi-specialty facility that offers care to local residents, including modern diagnostic and laboratory services. 
They recently unveiled a similar medical center in the heart of Downtown Pittsburgh to deliver high-quality, convenient primary care and other services to those who live and work in the downtown area. "Our philosophy at AHN is to keep care in the community for our patients, where it's more convenient, effective and affordable," says Cynthia Hundorfean, AHN President and CEO.
Neighborhood Hospitals
Healthcare providers like AHN are also developing "micro-hospitals," – smaller facilities with only about a dozen beds – as an affordable, effective way to provide a variety of big-hospital services in the community, including surgery, radiology, emergency departments and related services.
AHN has partnered with Emerus, the national leader in the development of small-scale hospitals, to build a new neighborhood hospital in Hempfield Township, near Greensburg. "With this neighborhood hospital, we are bringing to Westmoreland County an innovative, patient-centered model that will provide the best possible experience, quality and outcomes for those requiring emergency care, short stays and other outpatient services," explains Hundorfean. 
This is one of four smaller community hospitals the healthcare company will be building across Western Pennsylvania, all a part of AHN and parent-company Highmark Health's investment of more than $1 billion in new facility construction, existing facility expansion and renovation over the next four to five years.  These types of smaller facilities follow the national trend of "moving to where the people are." They intend to offer easy, around-the-clock access to emergency and inpatient care in a highly efficient setting, near where people live and work.
Expansions and Enhancements
Whether it's increasing access to technology or creating spaces that feel more like extended-stay hotels than sprawling hospitals, opportunities abound to reconfigure or expand existing facilities to better serve patients.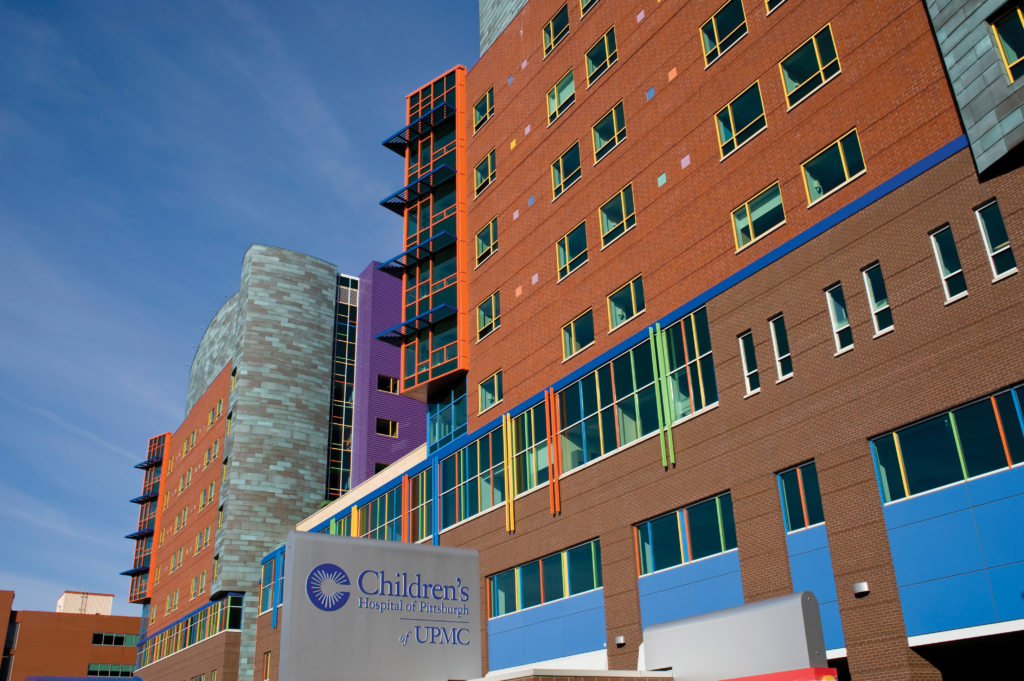 St. Clair Hospital, for example, announced a $142 million expansion at its main campus in the city's Mt. Lebanon neighborhood. "Advancements in medical science have dramatically changed how medical care will be delivered in the future, and we are addressing that evolution by creating a facility in which next generation treatments can be provided in a convenient, easy-to-access, patient-focused setting," says John T. Sullivan, M.D., MBA, Senior Vice President and Chief Medical Officer at St. Clair Hospital. 
Excela Health continues its commitment to the communities it serves, operating Westmoreland Hospital in Greensburg and Frick Hospital in Mt. Pleasant, as well as Latrobe Hospital, where more than $2 million was recently earmarked for improving patient care and visitor and employee parking on the campus. These improvements follow on the heels of the $40 million investment to create Excela Square at Latrobe, which opened in January. 
From high-tech specialty hospitals and smaller community hospitals, to convenient outpatient facilities, Western Pennsylvania's venerable healthcare sector continues to lead the way by investing in infrastructure that benefits caregivers, their patients, and the region as a whole. mg