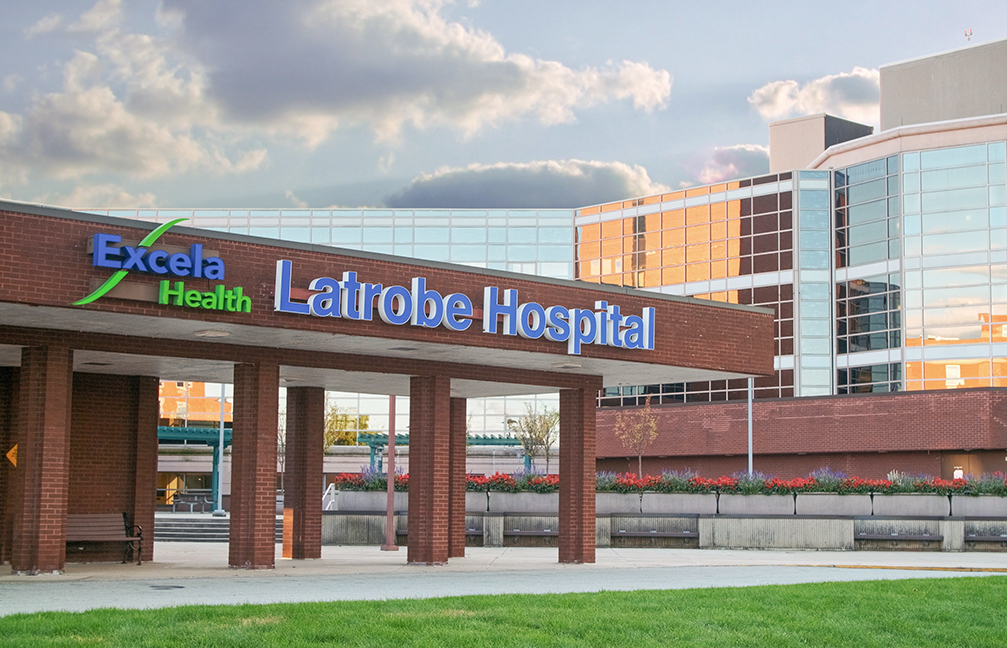 Despite the strain Covid-19 has placed on the healthcare industry, Pittsburgh was recently named a best city for health care jobs, ranking #1 among the top 50 metro areas across the country according to a new study by Grand Canyon University. 
Perhaps not surprising to many, this latest accolade is but one of many bestowed on the region's hospitals and their outlying medical facilities, all striving to meet and exceed the healthcare needs of young and old alike.  From innovative technologies and treatment to compassionate care within the walls of these hospitals and beyond, the region's healthcare organizations have long been recognized for outstanding, high quality care as acknowledged by U.S. News & World Report; Healthgrades, the leading online resource for comprehensive information about doctors and hospitals; Leapfrog, the Hospital & Health System Association of Pennsylvania, and The College of Healthcare Information Management Executives, among many others.  Not only does our region readily avail themselves of the finest in health care, but those beyond the borders of Western Pennsylvania seek out the care offered by a region replete with exceptional health care and the dedicated individuals who deliver that care.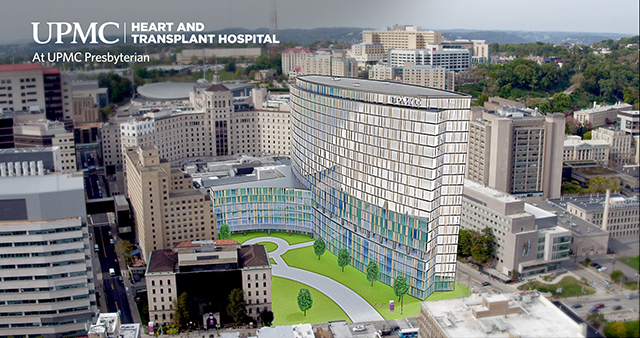 Despite the pandemic, construction projects have not slowed for the region's healthcare providers.  Consider Allegheny Health Network's AHN Wexford Hospital, a full-service, 160-bed hospital in Pine Township, moving forward with construction and remaining on schedule for a 2021 opening.  Here, convenient emergency, specialty and primary care access will be available for those AHN and Highmark consumers just north of Pittsburgh.  Additionally, the hospital will also feature an obstetrical unit.  Also slated for upcoming construction is a state-of-the-art health and sports complex in Coraopolis.  Partnering with the Pittsburgh Riverhounds soccer team, the 78-acre site, known as the AHN Montour Health and Sports Medicine Center, will be one of the largest outdoor soccer complexes in the country and one of the very few with an onsite public medical facility.  Several other projects were completed in 2020 including the AHN Brentwood, AHN Harmer, AHN Hempfield and AHN McCandless Neighborhood Hospitals.  Lastly, 2020 saw the opening of the new AHN Cancer Institute at Allegheny General Hospital, the research and academic hub of the entire AHN Cancer Institute.  With the onset of Covid-19, many in-person appointments and consultations have moved on-line, with Allegheny Health Network no exception.  Moving from a few dozen virtual visits or telemedicine consultations early in 2020, AHN realized some 2,000 virtual care visits by the end of March.  Now, virtual care is provided by AHN physician or advanced practitioners via video, telephone or through AHN's online MyChart portal.  Caring for the aging population of Pittsburgh and the surrounding region remains a top priority for AHN, recognizing that the often complex health care needs of this unique population intertwined with their individual goals and values regarding their health care are highly variable.  "Nevertheless, most older adults share a common desire to age in place with a primary goal of maintaining functional independence throughout their senior years," said Lyn Weinberg, MD, Director, Division of Geriatrics, Medical Director, Hospital Elder Life Program, AHN.  "To achieve this goal, older adults need access to high quality, affordable and convenient care that is person-centered and can be delivered in the home environment.  This care needs to be cohesive and without fragmentation, which is best delivered by a well-coordinated multidisciplinary team."  Some of those enhanced services for seniors include specialty geriatric care embedded in key primary care practices within the Pittsburgh region with a geriatrician as well as other multidisciplinary team members; telemedicine visits with a geriatrician; enhanced services focusing on the management of chronic conditions of older adults in their home environment; specific programs addressing broad concerns for geriatric hospitalized patients targeting interventions to prevent cognitive and functional decline during hospitalization, and supportive care for patients facing advanced illnesses.  In 2020, AHN expanded its affiliation with Johns Hopkins Medicine, building on its existing cancer partnership along with Highmark Health, which focused on gynecologic care and maternal fetal medicine, chronic obstructive pulmonary disease (COPD) and lung transplantation.  The collaboration between AHN's Women's Institute and the Johns Hopkins Department of Gynecology & Obstetrics creates one of the largest coordinated women's gynecological and obstetrical health research programs in the U.S., providing AHN patients with streamlined access to hundreds of clinical trials, second opinions and specialized treatments for rare and complex conditions.  January 2020 also saw the completed affiliation with Grove City Medical Center, now called AHN Grove City, with plans to invest more than $40 million into its clinical programs, technological capabilities and physical infrastructure.  This past year, AHN also announced the creation of an innovation hub and medical technology accelerator in partnership with Innovation Works.  The accelerator, called AlphaLab Health, cultivates, grows and invests in promising health technologies and entrepreneurs and will be based in Allegheny General Hospital's Suburban campus in Bellevue.  In June of 2020, Allegheny General Hospital was among 20 academic centers nationwide participating in a new study examining the best ways to reduce the risk of Covid-19 infection among front line healthcare workers in hospital emergency departments.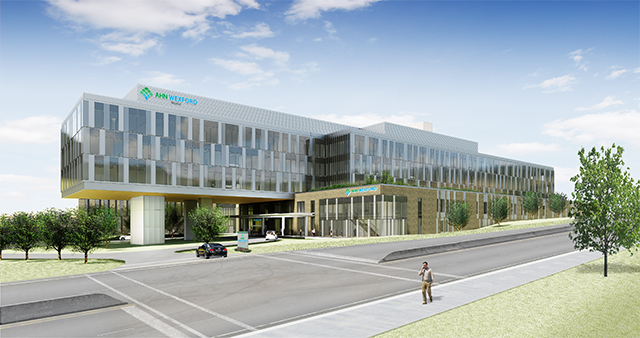 UPMC completed a range of construction projects throughout 2020, all benefitting service populations throughout the region and beyond.  Among them, the replacement of the UPMC Mercy helipad, part of ongoing construction of a state-of-the-art UPMC Vision and Rehabilitation Tower.  "We have undergone tremendous progress at UPMC Mercy over the past decade," said John Innocenti, interim president, UPMC Mercy. "This new helipad is part of the evolution of our abilities to provide world-class health care to our patients."   In continuing to provide world class care, UPMC completed its UPMC Magee-Womens Specialty Services at the UPMC Lemieux complex in Cranberry.  Touted as a one-stop shop for women across Pittsburgh's northern communities, the  service offers access to leading UPMC Magee clinicians, the latest technology, and personalized care through all stages of a woman's life.  UPMC Magee-Womens Specialty Services partners closely with UPMC Hillman Cancer Center, the region's only National Cancer Institute-designated Comprehensive Cancer Center for women's cancer diagnostics and prevention. Additionally, the service can coordinate with the expert surgeons and teams at UPMC Passavant in Cranberry and McCandless townships and local outpatient centers in those north communities.  This past year UPMC spread its healing hand across the Mason-Dixon line.  In September, UPMC Western Maryland announced the opening of its Center for Hope and Healing, a 24-hour residential treatment facility housing patients with substance abuse and behavioral health issues.  The center is comprised of eight beds, a communal area, a kitchen and staff working area serving patients suffering from chronic mental illness and opioid addiction.  In central Pennsylvania, UPMC opened a pediatric inpatient unit this past November at UPMC Pinnacle, bringing the nationally ranked care of UPMC Children's Hospital of Pittsburgh to Harrisburg.  Most recently, UPMC Children's was on the 2020-2021 U.S. News & World Report Honor Roll of America's Best Children's Hospitals.  The new unit features 26-beds with 11 private rooms, all meant for "universal" use: children stay in one room throughout their care and hospital visit, offering higher quality outcomes and greater patient and family experiences.  Specialists in Pittsburgh will support the comprehensive care team at UPMC Children's Harrisburg via bedside telemedicine for real-time consultation.  A 30,000 square foot expansion was completed in August at the UPMC East Emergency Department, more than doubling the department's capacity on the Monroeville campus.  Begun in April of 2019, the $24 million expansion and renovation added 20 private exam rooms, increasing the total number to 44, with 10 beds dedicated as observation beds.  Likewise, UPMC West Shore, Mechanicsburg, underwent an 8,000 square foot expansion.  Two outpatient centers, Greensburg and West Mifflin, also opened during 2020.   A UPMC Hamot patient tower is slated for completion in early 2021.  Long renowned for transplantation, research and innovation, UPMC continues to break ground, along with the University of Pittsburgh, in developing a Covid-19 vaccine candidate, and participating in Operation Warp Speed by operating outpatient treatment studies for Covid-19 patients, facilitating the Moderna vaccine trials, developing llama antibodies and creating Ab8 antibodies for the treatment of Covid-19, among others, in addition to a multitude of research projects involving lab-grown livers, genetic mapping, advanced understanding of pain and more.  Through extensive communication, UPMC shares information about Covid and more with employees, explaining preparedness and safety measures. Further, UPMC has increased support for telemedicine, connecting small or rural community hospitals and outpatient locations to specialists at UPMC.  Physicians offer real-time consultation in more than 15 clinical specialties thereby reducing travel time, improving quality of care, and providing access to world-class treatment to the most remote areas. Caring for the region's communities and beyond is a hallmark of the UPMC vision as witnessed by the $1.4 billion in IRS-defined community benefits realized during Fiscal Year 2019, a significant increase from the past year.
Heritage Valley Health System, serving Allegheny, Beaver, Butler and Lawrence counties, offers acute care though it three hospitals – Heritage Valley Beaver, Heritage Valley Sewickley and Heritage Valley Kennedy – in addition to its 21 community satellite facilities and 55 physician offices.  Among its clinical portfolio are services for treating chronic diseases, such as heart disease, through its comprehensive cardiology and cardiothoracic services ranging from diagnostic and interventional cardiology, electrophysiology, cardiac and thoracic surgery, vein care, and cardiac rehabilitation.  For those experiencing behavioral health issues and intellectual disabilities, services are available through Staunton Clinic.  Here, people of all ages can seek treatment and find resources.  Adult and child programs range from outpatient psychiatry to peer support and blended service coordination, among others, with adult inpatient services available when needed.  To address the needs of women, Heritage Valley Women's Health Center offers complete care for women including the Heritage Valley BreastCare program that encompasses screening and digital mammography, 3D breast tomosynthesis, osteoporosis screenings, breast ultrasound exams, and more.  Pediatric care, emergency care, orthopedics, and cancer care are some of the services that round out health care available to the four-county region served by Heritage Valley Health System.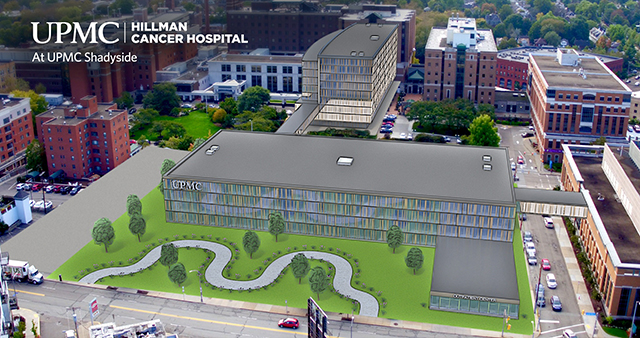 Excela Health, through its collective 300-plus years of service, continues to expand and enhance care for the more than 350,000 residents of Westmoreland, northern Fayette and southern Indiana counties.  Through its three, acute care hospitals – Excela Westmoreland, Excela Frick and Excela Latrobe hospitals – outpatient rehabilitation centers, blood work sites, and 72 physician office locations, two free-standing outpatient surgery centers, a Family Medicine Residency program and the Excela School of Anesthesia, care stretches across the spectrum and includes preventive, emergency, acute and outpatient care, rehabilitation, home care and hospice, and medical equipment/supplies. Making health care more accessible to the community, Excela developed centers for "one-stop shop" medical services called Excela Squares.  These centers house outpatient blood and x-ray services, outpatient rehabilitation, primary and specialty physician care, and more at Excela Square at Ligonier, Excela Square at Norwin (North Huntingdon), Excela Square at Frick (Mount Pleasant), and Excela Square at Latrobe. Growth and expansion have been the watch words at Excela, with the addition of a third Excela Advanced Pain Center at the Mount Pleasant site, part of a Phase Four, multi-year renovation project at the Frick campus.  In late 2019, the Arnold Palmer Pavilion, Excela's joint venture with the UPMC Hillman Cancer Center, became part of Excela Square at Frick.  According to John Sphon, CEO, Excela Health, plans are underway to build a multi-specialty ambulatory facility in the southern service area to include primary and specialty care and outpatient services.  "As our population ages, we are focused on providing advanced specialty care in areas such as orthopedics, cardiology, cancer and pulmonology, among others, while also providing access to strong primary care physicians," Sphon noted.  "We also have expanded our cardiovascular surgery line in Fiscal Year 2020, adding two CT surgeons, two additional cardiac anesthesiologists, multiple cardiologists and an electrophysiology specialist."  At Excela's Heart and Vascular Institute, minimally invasive cardiac surgery (MICS) procedures such as Watchman and AtriClip are being performed.  To further enhance already established specialty services, Excela welcomed a new thoracic surgeon, neurologist, ENT specialist (ear, nose and throat), pulmonologist and several new obstetricians, part of its continuing recruitment efforts.  With Covid-19 on the rise, Excela developed new protocols to screen patients and maintain social distancing in waiting areas.  "As a result, we have expanded and utilized non-traditional hours in order to provide services to patients," said Carol Fox, MD, Chief Medical Officer.  "We also offer the most advanced therapies of care for Covid patients, and developed a Covid testing and evaluation center allowing patients with symptoms to be tested and have a physician perform face to face evaluations, along with certain lab, ECG and imaging studies, in a safe venue."  All in keeping with their mission of improving the health and well- being of every life touched.  mg