In any conversation about health care, the topic of health insurance often surfaces, given its importance in facilitating access to health care, aiding in better overall health, and yes, covering costs.  The American Hospital Association website tells us that "Meaningful healthcare coverage is critical to living a productive, secure and healthy life … Enrollment in coverage supports the health and well-being of individuals and communities.  Studies confirm that coverage improves access to care; supports positive health outcomes, including an individual's sense of their own health and well-being; and reduces financial strain on individuals, families and communities."  According to a report released by the U.S. Department of Health and Human Services (August 2, 2022), "the national uninsured rate reached an all-time low of 8 percent in early 2022," but many still struggle to find adequate healthcare coverage or simply believe it to be out of reach financially.  Admittedly, the subject of health insurance can be complex and somewhat convoluted for many, but our region's healthcare institutions offer varied resources and programs to help those in need of health care, regardless of ability to pay.  Our area hospitals and health systems devout millions of dollars for charity care and outreach health initiatives to bridge the gap between lack of healthcare insurance or inadequate coverage and needed services.  Healthcare systems such as Allegheny Health Network and UPMC are part of larger organizations that offer health insurance plans in addition to a range of private insurance providers via employer coverage or direct purchase, as do all other healthcare providers across Western Pennsylvania and beyond.  Also, programs such as CHIP (Children's Health Insurance Program), Medicaid, Medicare, Veteran's Affairs and Pennie, Pennsylvania's health/dental marketplace for those meeting specific eligibility requirements, to name a few, provide other coverage options. While access to care is critical, hospitals in the region are continually incorporating new techniques and technologies, supported by dedicated healthcare staff, to serve our populations close to home.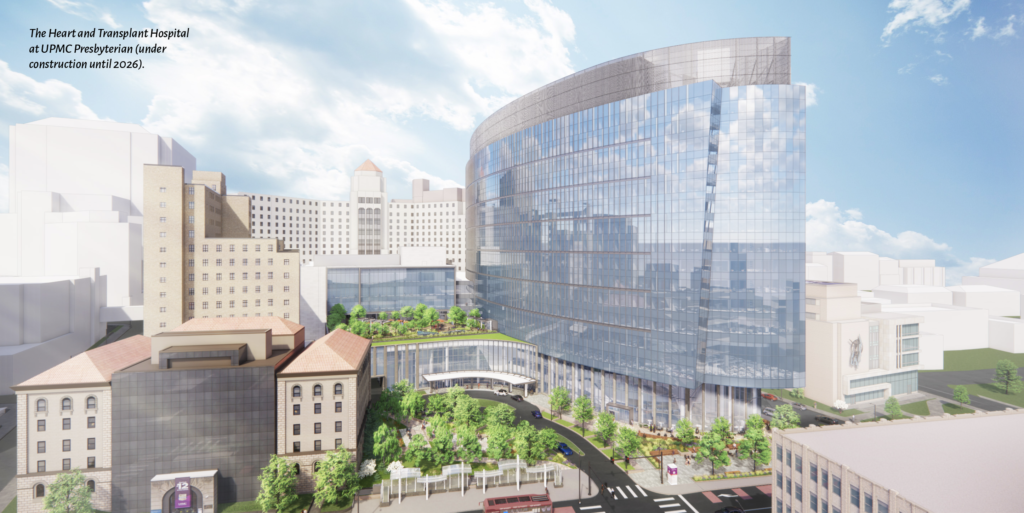 One such healthcare system is Allegheny Health Network (AHN), who continues to invest in its breadth and depth of clinical technologies, capabilities and programs.  Headquartered on Pittsburgh's North Side, the health system harbors 14 hospitals, more than 200 primary and specialty care practices in over 300 clinical locations and offices. Continuing to grow their network's footprint, a new, multi-specialty outpatient center opened in 2022, servicing the Seneca Valley region in Butler County as well as a new health and sports medicine center in Coraopolis, Allegheny County, and a new, multi-specialty Health + Wellness Pavilion in North Fayette Township. Currently under construction are a new Outpatient Center in Uniontown, Fayette County, and a new Melanoma and Skin Cancer Center at West Penn Hospital, which will focus on melanoma treatment and research. The newest full-service hospital within the system, AHN Wexford, celebrated its first anniversary this past October.  "We are also growing in ways that don't involve new brick-and-mortar facilities," explained Donald Whiting, MD, AHN's Chief Medical Officer.  "In 2022, we expanded our home care services through the acquisition of TCM Home Health and also expanded our Perinatal Hope Program for pregnant and post-partum women with opioid use disorders to the Butler and Erie areas.  We continue to invest in telehealth and remote monitoring capabilities to serve our at-home patients better."  Recently, AHN unveiled a new vehicle, the Chill Mobile, allowing behavioral health therapists to bring student-focused mindfulness training to schools throughout the region.  Technologies, too, play a major role in providing the region with state-of-the-art care close to home.  Continuing to advance the frontiers of medicine, AHN launched a vital pilot study this past summer to explore the use of deep brain stimulation (DBS) therapy to treat opioid addiction and, at the start of 2022, AHN physicians joined a landmark clinical trial exploring the safety and efficacy of DBS therapy for Alzheimer's disease.  Additionally, research is being conducted on the use of DBS to control obesity.  Plastic and reconstructive surgeons at West Penn Hospital became the first in Western Pennsylvania and among the first in the nation to perform robot-assisted breast reconstruction using a patient's own tissue while the AHN Cancer Institute was one of the first in the country to offer groundbreaking GammaPod treatment for early stage breast cancer, the world's first radiation device designed specifically for the treatment of breast cancer, delivering extremely targeted radiation doses to tumors while sparing surrounding tissue.  With heart disease the leading cause of death in Pennsylvania, the Cardiovascular Institute expanded its nationally recognized thoracic surgery program to AHN Wexford Hospital and its transcatheter aortic valve replacements (TAVR) to Jefferson Hospital in the South Hills and Forbes Hospital in Monroeville.  "As with all new technologies and diagnostic capabilities, we invest in them with our patients and their families in mind," Dr. Whiting added.  "Our goal is to improve access and outcomes, encourage wellness, prevent illness and get ahead of diseases when possible, giving our patients the best chance at living healthy, productive lives should the need for more significant clinical or surgical intervention arise."  And while new technologies and facilities play an important role in patient care, as well as attracting talent to perform those procedures and utilize technologies, that talent embodies value often unacknowledged.  "Caregivers also care about their own wellness, professional development and decision-making autonomy," Dr. Whiting continued.  "As a clinician-led health care network, AHN becomes an attractive destination for physicians, nurse leaders and other caregivers because they know that their opinions count as we develop our facilities, our clinical care models, and our strategy for the future.  So, our most significant investment in 2022 has nothing to do with new buildings.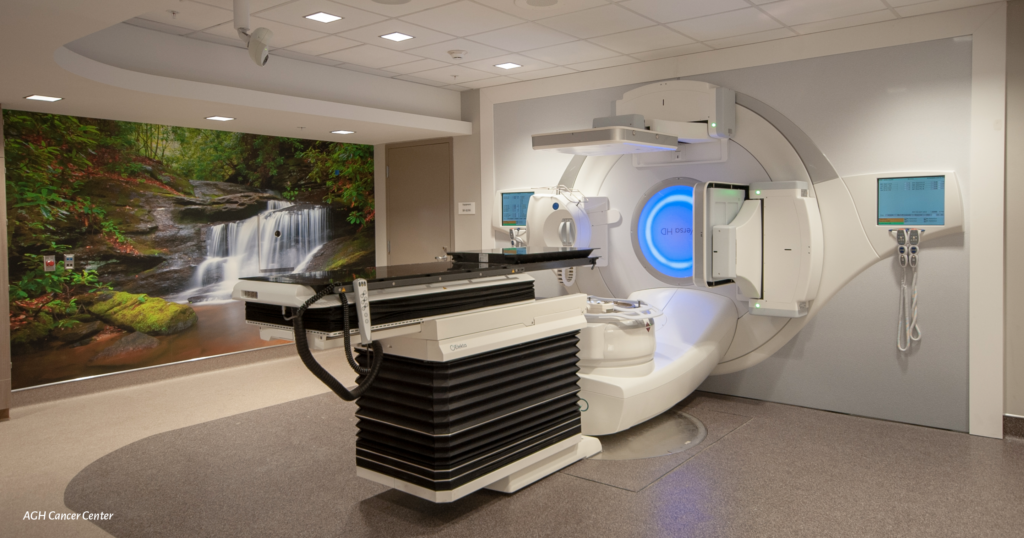 It is the investment we made and continue to make in our employees and their well-being."  As such, AHN has invested heavily in its clinician and employee wellness programs over the past four years in an effort to improve workplace wellness and reduce employee burnout.  For nurses, AHN offers more flexibility and control over their work schedules, allowing them to volunteer for its "Night Owl" or "Weekend Warrior" rotations or for its internal mobile staffing program, which allows nurses to serve in different facilities cross the network in exchange for premium pay.  In March 2022, AHN announced an investment of nearly $100 million in AHN caregivers, including an increase in the minimum base salary rate for bedside, registered nurses; salary increases for existing bedside registered nurses; loan and tuition forgiveness for graduates of AHN's West Penn School of Nursing and Citizen's School of Nursing, and further increasing the minimum starting salary rate for ALL employees.  As a result, in the past 10 years since AHN's formation, its care team as grown to include 2,600 physicians, more than 6,000 nurses and 22,000+ employees.  As for new facility construction, expansion and renovation of existing sites, AHN has invested more than $2 billion over the past decade, improving access to world-class health and wellness services and proving close to home care options in many of the communities they serve.
Examining its expansive patient base throughout 2022, University of Pittsburgh Medical Center (UPMC) has made many, varied technological advances to address the needs of those populations. Part of the impetus behind these and other advances is the importance UPMC places on improving accessibility, quality and long-term sustainability in the communities it serves across Western Pennsylvania and beyond. Among those advances are a five-year agreement with Microsoft to modernize and expand clinical analytic capabilities with the goal of continuing the improvement of patient care; launching the first tele-Emergency Department (Tele-ED) at UPMC Kane in Pennsylvania, increasing patient care access in a remote, rural area through innovative delivery models; and a strategic partnership with Kyruus, a Boston-based tech company, improving the ease of online appointment scheduling, all of which demonstrates UPMC's commitment to the highest quality care delivery and access possible. Further, the CelTivity, a microscope system to detect lung cancer, is being pioneered in select hospitals across the nation including UPMC Hamot in Erie. For the 24th year in a row, UPMC has been recognized as one of the country's "Most Wired" health systems by the College of Healthcare Information Management Executives (CHIME), and was one of 17 health systems recognized at the highest level for both acute and ambulatory settings. Over the course of the past five years, UPMC has invested more than $2.4 billion in technologies across the health system to improve the quality and effectiveness of care. As an early adopter of electronic medical records, UPMC is pioneering advancements in biometrics, machine learning and natural language processing, innovations to the health system plans to continue expanding. Since announcing a $1 billion commitment in 2020 to create breakthrough drugs, devices and diagnostics, the Translational Sciences arm of UPMC Enterprises has made progress with accomplishments including: funding more than 40 research projects in collaboration with the University of Pittsburgh-based investigators; securing significant pharma partnerships; investing in and partnering with companies outside the region such as CodeBio, Werewolf and Cerevance; and forming four translational sciences companies. Through UPMC and its affiliation with the University of Pittsburgh, a top NIH-funded research university, after seven years, UPMC Enterprises has been able to leverage those resources, creating a division with a distinctive model in the academic medical center world for innovating and commercializing transformative solutions and therapies. With an experienced Translational Sciences team drawn from a variety of backgrounds, including pharma and venture capital, UPMC Enterprises has the expertise to complement UPMC's broader resources, encompassing the ability to identify promising opportunities earlier than if the division was operating outside of the heath system. Additionally, UPMC continues its mission of extending advanced specialty services to more communities, increasing access by removing travel barriers to patient care. In 2022, UPMC opened nearly a dozen new specialty and primary care outpatient centers ranging from Bradford to Greensburg to Williamsport; opened new UPMC Hillman Cancer Centers in Somerset, Hanover and Butler; introduced UPMC Magee-Womens Specialty Services in Williamsport and Erie; added heart and vascular services at UPMC West Shore and UPMC Jameson, and unveiled UPMC Children's at UPMC Harrisburg and Carlisle. The year also realized robotic bronchoscopy at UPMC Altoona; interventional stroke care at UPMC Harrisburg; a new Wound Care Center at UPMC Bradford; inpatient rehabilitation at UPMC West Shore, and behavioral health services at UPMC Somerset. But providing services is just part of the story. Seeking exceptional and dedicated talent and retaining that talent is key in bringing the multitude of services to life. Through outreach efforts including multiple job fairs, UPMC has attracted and hired strong candidates who understand the opportunities and career growth at UPMC. They have also invested in supporting their workforce through a student loan forgiveness program for nurses with additional incentives to build their nursing and other career ladders; enhancing many of their pay programs; forming strategic partnerships with external nursing schools and specialty training programs; focusing on caring for employees during the pandemic by instituting a pay protection program and developing a special aid leave for employees who became ill; and becoming the first healthcare organization in Pennsylvania to announce and achieve a minimum starting wage for non-union workers of $15 per hour, which was achieved before 2021. During Fiscal Year 2021, UPMC provided $1.5 billion in community benefits as part of a total community investment of more than $4 billion. And despite the pandemic negating many in-person initiatives, UPMC developed innovative solutions so access could be continued, extending telemedicine capabilities and establishing Covid-19 vaccine and testing sites to underserved communities. In short, these types of investments for new and enhanced clinical facilities, expanded patient programs, innovations and supportive technologies serve to further UPMC's mission and long history of extending world-class care throughout the regions served, including more care delivered through ambulatory and outpatient settings, bringing care closer to home and at a lower cost.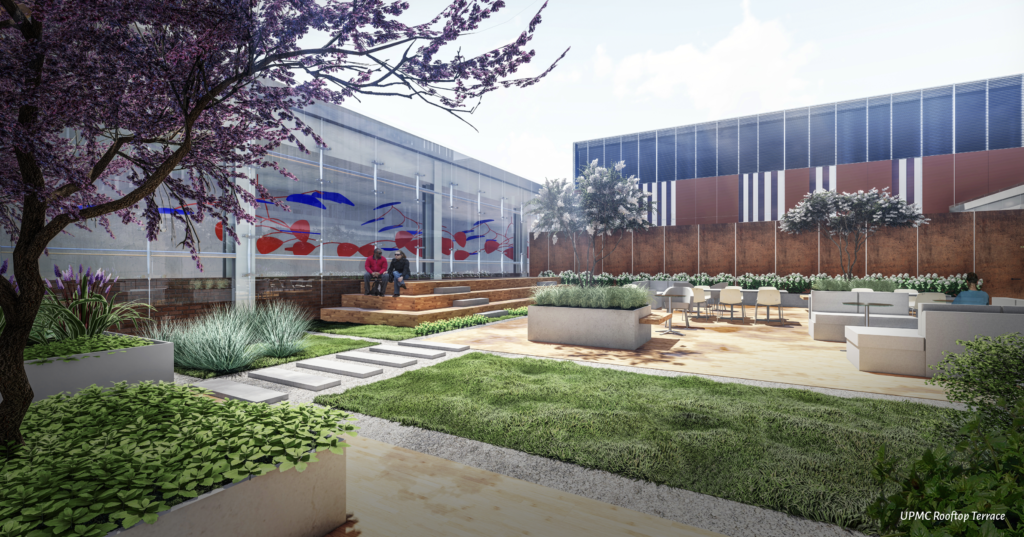 With an eye toward accelerating and elevating its relevancy as a top healthcare provider while continuing its mission "to improve the health and well-being of every life we touch," Excela Health continues to enhance its position through programmatic expansion, acquiring new technology, talent and a newly announced merger with Butler Health System.  Within Excela's three hospitals, Excela Westmoreland, Excela Latrobe and Excela Frick; its outpatient rehabilitation centers; blood work and imaging sites; physician office locations; two free-standing outpatient surgery centers; a Family Medicine Residency program, and the Excela School of Anesthesia, care stretches across the age and disease spectrum, making high quality care accessible while allowing patients to stay close to home.  To that end, Excela's official groundbreaking for a new medical services center was held October 21, called Excela Square at Connellsville.  Once completed, this site will be the fifth such center (others are located in Latrobe, Ligonier, Mount Pleasant and North Huntingdon) that features "one-stop" medical care including primary care; orthopedics; OB/GYN, gastroenterology and cardiology services; a lung screening center; pulmonary, general and thoracic surgery options, as well as a QuikDRAW PLUS for laboratory, diagnostic imaging and ultrasound services, and mammography services.  With construction underway, an anticipated completion for this $14 million center is slated for the fall of 2023.  "We believe it is important to provide high quality, low cost tertiary care in our immediate service areas," stated John Sphon, CEO, Excela Health.  "We're making an investment in the health status of Connellsville and surrounding areas as well as aiding in the area's economy.  Once the center is completed, numerous, new jobs will be available."  While the addition of advanced technologies and services are vital, Sphon noted that this is but one component of care.  "The benefits of technology can only be realized if the technology is placed in the hands of superbly trained and highly qualified clinicians.  The two go hand-in-hand.  The ability to combine technology with talent is imperative," he added.  "If you don't have the talent, the highly trained physicians, nurses, technologists and others to utilize that technology to its best advantage, then the technology doesn't matter."  He continued that it's a two-way street.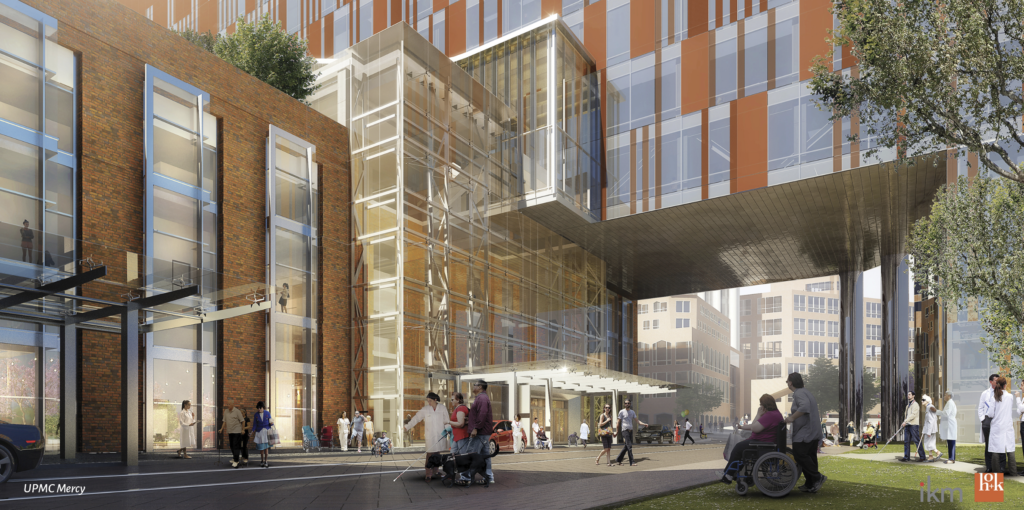 "Talent comes because of technologies and vice versa, so we've made investments in both."  Such can be evidenced by Excela's specialty heart, lung and robotics programs, among others.  At the Excela Heart and Vascular Center, three new cardiothoracic surgeons, along with cardiac anesthesiologists and electrophysiologists have done more than 1,000 heart surgeries in its last three years, performing surgeries and procedures including open heart surgery; minimally invasive cardiac surgery; transcatheter aortic valve replacements (TAVR); Watchman, a minimally invasive procedure for treating those with aortic stenosis; Atriclip; abdominal aortic aneurysm treatment, and cardiac ablation among many other procedures.   The Heart Surgery Program at Excela has been recognized by the prestigious Society of Thoracic Surgeons as among the top two percent nationally for its quality and outcomes.  Excela's Heart Center has earned The Joint Commission Gold Seal of Approval and the American Heart Association Heart-Check Mark for Advanced Primary Heart Attack Center (PHAC) Certification.  Excela Health is one of 40 hospitals in the U.S. and one of four in Pennsylvania to earn PHAC certification.  "Certification provides a method for us to assure the highest quality care based on guidelines set forth by the American Heart Association," said Denise Addis, Excela Health Vice President of Cardiovascular Services. 
"This shows that we are not only meeting but often surpassing these standards.  It represents the dedication of our administration, physicians and clinical team to provide care that will provide the best outcomes."   A first-of-its-kind robotic technology, the Auris Health's MONARCH™ Platform is now in use at Excela Latrobe Hospital, which aids thoracic surgeons to view hard-to-reach areas of the lung and obtain tissue samples for biopsy of lung nodules, which, in turn, can lead to earlier and more accurate detection of lung cancer.  "Lung cancer is a leading cause of cancer deaths worldwide, in part because it has no symptoms in its early stages.  Because the MONARCH™ Platform provides improved reach, vision and control for bronchoscopic procedures, it holds potential to help us make a diagnosis earlier," said Michael Szwerc, MD, FACS, thoracic surgeon and Medical Director of the Center for Lung, Esophageal and Thoracic Disorders.  Excela Latrobe Hospital is one of only 165 to utilize this platform recently cleared by the U.S. Food and Drug Administration and ranks in the top 10 programs in Pennsylvania for lung cancer surgery. Excela has earned numerous awards and accolades for its quality care including Magnet Recognized for Nursing Excellence, inclusion in U.S. News & World Report lists of Top Regional and High Performing Hospitals, and designation by Newsweek magazine in its annual review of the nation's top maternity hospitals.  Some physical rehabilitation patients, too, can benefit from a "space age" machine known as the AlterG Anti-Gravity Treadmill that assists in recovery of fractures, stress fractures, knee or hip surgery or replacement, as well as for weight loss.  The NASA-based technology takes patients to as low as 20 percent of their body weight, thereby reducing gravitational forces on the body, which allows for a greater level of comfort and mobility.  In November, Excela Health and Butler Health System reached an agreement to merge and are moving forward with state and federal regulatory approvals.  The combined health system would serve approximately 750,000 people in Butler, Clarion and Westmoreland Counties.  "Health care is valued locally, but with the creation of a new health system, we are thinking regionally," explained John Sphon.  "While it is managed regionally, it will still be delivered to our patients locally, in our neighborhoods and communities where it is needed.  In the final analysis, we are motivated by what is in the best interest of our patients and their families.  We're driven not to be the biggest, but rather the best in what we do."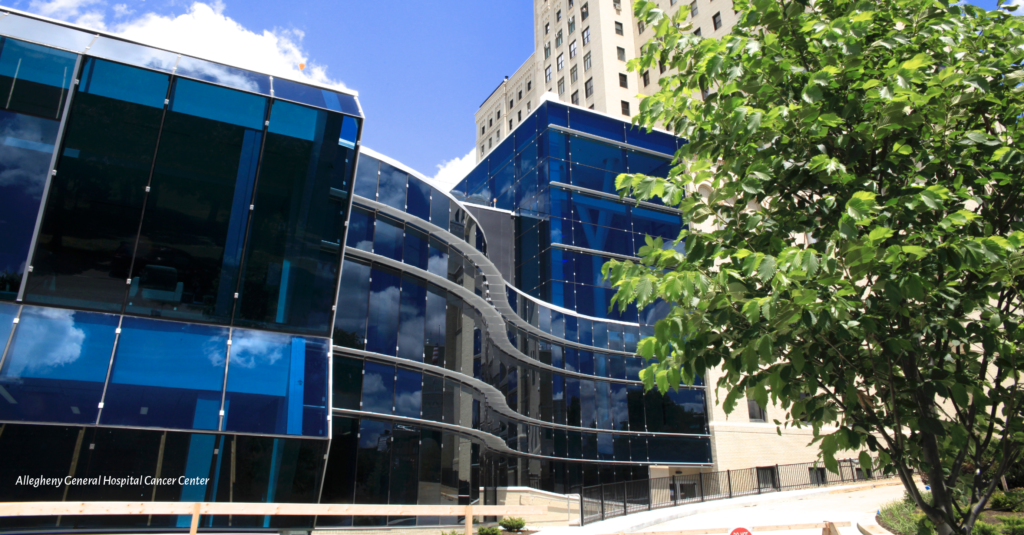 In recent years, progress has remained at the forefront for St. Clair Health, located in the South Hills.  "Our aim has always been not to be the biggest, but the best healthcare resource for all we serve," professed John T. Sullivan, MD, MBA, Senior Vice President and Chief Medical Officer.  "Our culture of continuous improvement means we are continuously enhancing technologies and expanding services to ensure that the community's health needs are met."  Some of those technological additions have been the addition of a PET CT scanner for improved diagnoses of cancer and brain diseases; stereotactic body radiation therapy for more precise cancer treatment with fewer complications; a spine surgery navigation system for precise imaging guidance during spine surgery to reduce complications, and the addition of the latest generation of the DaVinci surgical robot allowing for a wider range of minimally invasive procedures with great efficiency-of-care along with a pharmacy robot upgrade, nuclear medicine cardiac imaging, electronic health record decision support and the anterior approach to hip replacement for improved recovery and fewer complications.  Given the rate of heart disease and stroke in the region, St Clair has also added the transcarotid arterial revascularization (TACR) procedure to minimize stroke complications, as well as non-invasive cardiac surgical procedures for lower complication rates and quicker recovery times.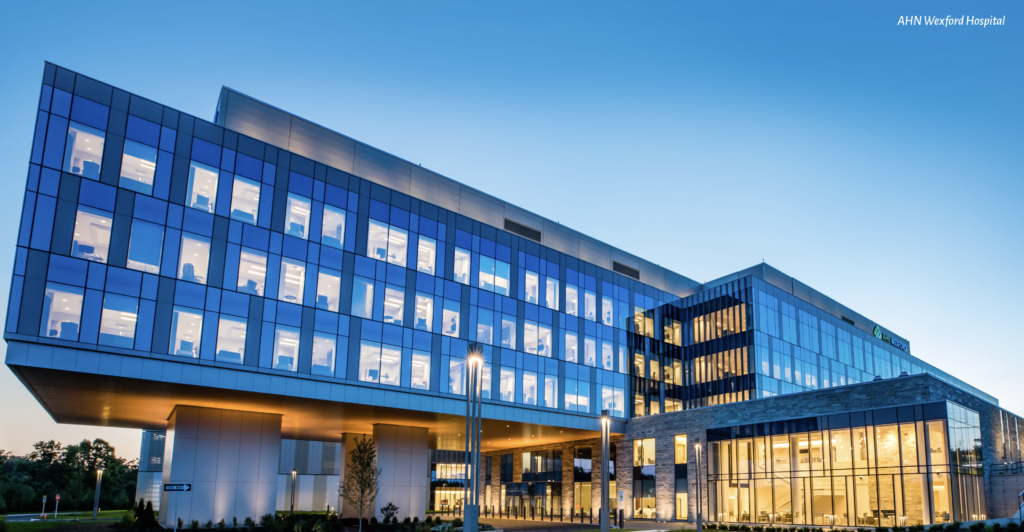 "We are excited about the progress we have made in recent years and we're looking to build on that success in the future," Dr. Sullivan continued.  "Our innovative mindset moves us to build new clinical programs and state-of-the-art facilities to assure we can continue to deliver advanced care close to home."  In May 2021, a pivotal development milestone came to fruition with the opening of Dunlap Family Outpatient Center, the largest construction project in St. Clair's history and offers the convenience of comprehensive, one-stop outpatient services. May of 2022 saw the opening of the Robinson Township Multispecialty Suite, moving directly into communities where care was needed and where patients live and work.  Modeled after the physician offices at Dunlap Family Outpatient Center, the brighter and larger space allows for increased teamwork and collaboration among multidisciplinary providers, resulting in enhanced care and a better patient experience.  Working closely with local municipalities and non-profit partners to develop programs and/or deploy resources, the St. Clair team seeks to create a community where healthy lifestyles are the norm, not the exception.  Some of those programs include:  mental health supports in partnership with Gateway Rehab, where patients can meet with Certified Recovery Specialists at St. Clair Hospital and be immediately transferred to inpatient or outpatient care at Gateway Rehab; free wellness events to identify chronic diseases or catch cancer early when care can be more effective.  Knowing that everyone does not have access to preventive care, St. Clair regularly hosts free, holistic health and wellness events in the communities they serve that may include prostate, breast, colon, and skin cancer screenings, as well as flu and other vaccination clinics.  Plus, St. Clair works with multiple organizations to improve access to healthy foods.  These eating healthy partnerships are based on the premise that eating well requires a combination of having enough to eat along with food containing the right nutrients.  The health system works with Pete Donati & Sons florists and South Hills Interfaith Movement (SHIM) to tend a rooftop garden so those served by SHIM have access to fresh produce.  Additionally, St. Clair rescues and donates leftover food from its Hospital cafeteria to GROW Living Stones so neighbors in need can enjoy a hot meal together.  Last but not least, for those who cannot drive, do not have the support or resources to find transportation, or have a health/mobility issue, St. Clair provides free transportation to and from its facilities, ensuring that every doctor's appointment is kept.  Rounding out the portfolio of services at St. Clair are vital affiliations.  A joint venture between St. Clair Hospital Cancer Center and UPMC Hillman Cancer Center affords patients a multidisciplinary collaboration among practitioners and better access to the highest level of expert care, all in a single location on the St. Clair Health main campus.  Also, St. Clair Health was selected to be a member of the Mayo Clinic Care Network in 2016 given its commitment to excellence.  Unique to Western Pennsylvania, this clinical collaboration provides physicians with direct access to the world-renowned expertise of Mayo Clinic, further elevating the quality of patient care and value, ensuring that all patients receive the highest standard of care close to home at no additional cost.  Through innovative programs, technologies and a mindset of continuous improvement, "we can continue recruiting nationally recognized physicians and top tier medical staff, supporting them with our collective investments in emerging technologies and training," Dr. Sullivan concluded.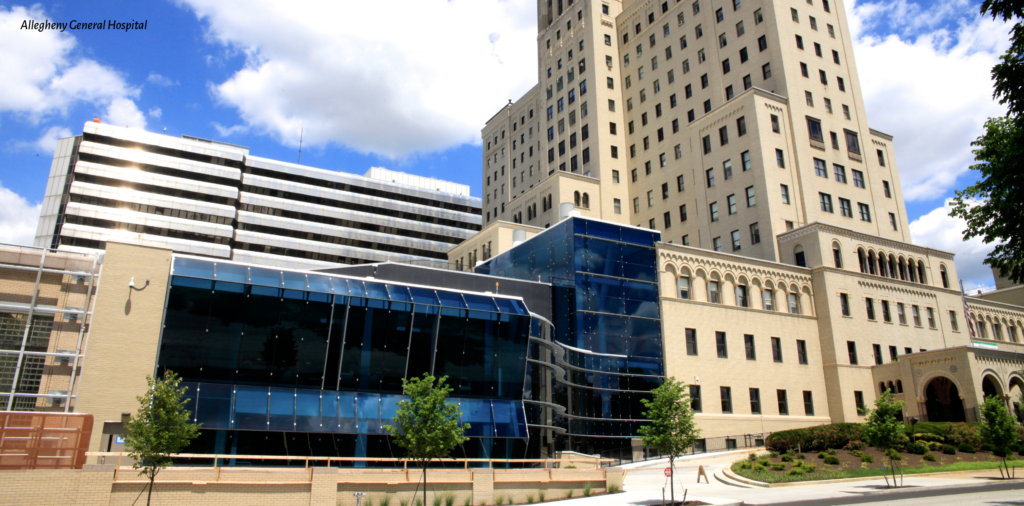 Washington Health System (WHS), based in Washington, Pa., is finding new ways to provide needed care, both in and out of the hospital setting, while training and retaining a key component in any healthcare setting,―their staff.  Through their participation in the Pennsylvania Rural Health Model, rural populations in the Washington, Greene and southern Allegheny Counties can access high quality care to manage their health needs through a redesigned delivery of care system.  Through this model, both of the health system's hospitals – WHS Washington Hospital and WHS Greene Hospital – and its physicians utilize a multidisciplinary team of healthcare professionals to meet the needs of the community by focusing on the total well-being of the patient, not just on their needs when they are ill as has been the traditional focus of health care in the country.  Focusing on preventive medicine, socio-economic needs, food insecurity, and building the relationship between patients and provider allowing patients and their physician to participate actively in their own care with the goal of reducing hospitalizations and emergency department visits to lessen the total cost of care.  In an attempt to maintain a steady stream of highly trained and compassionate healthcare workers, Washington Health System has introduced two programs allowing an individual to gain valuable schooling while being paid as WHS employees with the assurance of a position within the health system once that individual graduates.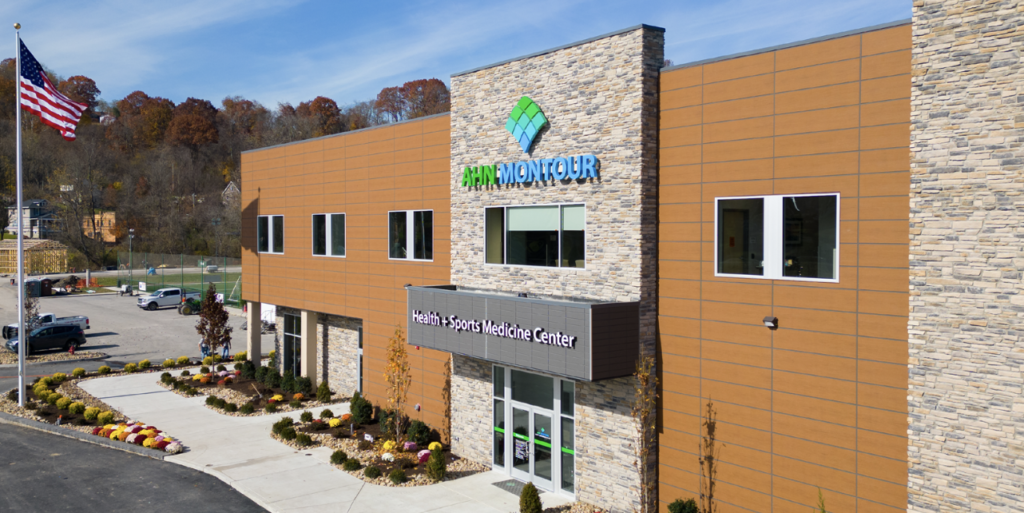 The programs also offer financial support to those considering a career change into one of many fields in health care.  One such program is the five-month Medical Assistant in Training Program, a partnership with CareerStep.  This program provides a fully-funded, online education combined with a WHS Clinical Internship program to gain the skills necessary to be successful.  The program is offered twice a year.  Students meeting the requirements of the program are hired as full-time employees and work 40 hours each week, earning a competitive wage while in school.  After completion, the individual may be offered a full-time position in one of the Washington Physician Group/Family Medicine offices.  Another program is the WHS Phlebotomy Training Program, also in conjunction with CareerStep.  This program also pays eligible students while they learn the skills necessary to be a phlebotomist.  Once the student meets all the requirements of the program and after passing the Pennsylvania State phlebotomy board examination, the student may be offered employment at WHS.  Both programs require that the individual work at least two years post-graduation at WHS.  Also, WHS continues to embrace technology in its Heart and Vascular Center where complex procedures, such as aortic aneurysm repair; TAVR, aortic valve replacement done without major surgery; coronary artery bypass grafting; carotid endarterectomy; Maze procedure for the treatment of atrial fibrillation; left atrial appendage closure; PFO closure, and many other treatments/procedures, in addition to cardiac stenting, are performed.  The WHS's Cancer Center, in partnership with UPMC Hillman Cancer Center, also provides state-of-the-art cancer care and treatment in our community while patients remain close to home.  The WHS Wilfred R. Cameron Wellness Center, the only medically integrated fitness center in the area, provides an environment of attaining healthy living through an integrated approach to overall well-being.   Health and wellness experts create custom plans for each member that are unique to his/her goals.  Members can access registered dietitians, degreed exercise physiologists and certified personal trainers, yoga and meditation.  Pilates, aquatics training, and a variety of other services all aimed at helping members become the best they can be.  The center offers more than 55 group exercise classes per week while the full-service day spa, Spa Harmony, provides guests with a serene environment and personally tailored spa services.  Through technology, staff career development opportunities, and focusing on the total person, Washington Health System is making a difference for the residents of the communities it serves.  mg