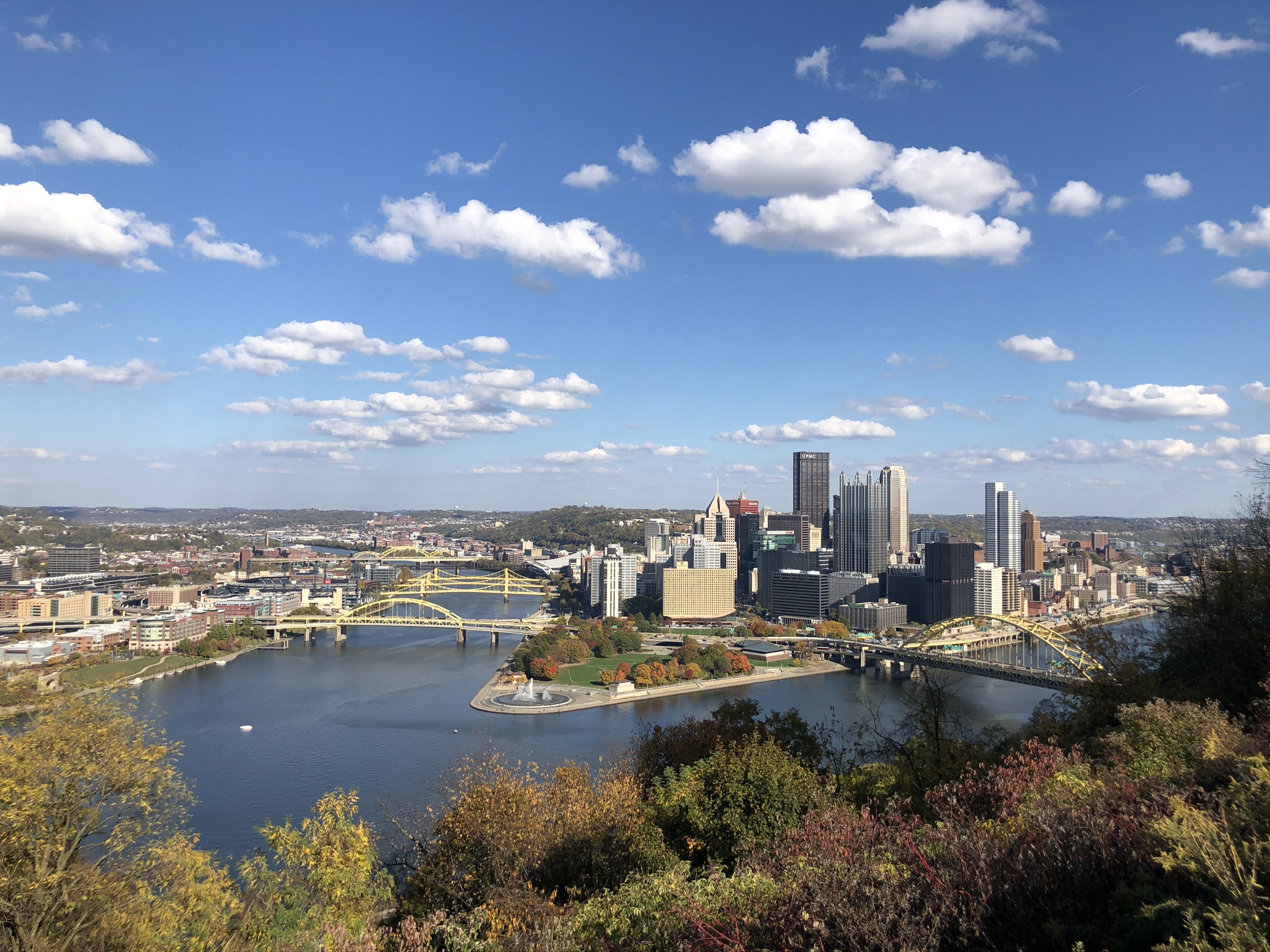 With affection and pride, many locals refer to Pittsburgh as The 412, The Steel City, The City of Bridges or The City of Champions.
But regardless of its moniker, Pittsburgh has been quietly growing and changing and expanding and morphing into a major player on many national stages: of science, of technology, of education, of medicine, and more.  Pittsburgh is also a destination, a place to work, thrive, live, and play. To raise a family. To grow older.
To ensure that those unfamiliar with all that Pittsburgh has to offer understand the full picture, the region now has a new branding campaign that characterizes the region as it is today and the exciting future in store for it. Pittsburgh Region. Next is Now. is the brand that will continue to attract and retain talent and businesses to the 10-county region.
The Pittsburgh Region. Next is Now. branding initiative was led by the Allegheny Conference on Community Development, an organization committed to improving the Pittsburgh region's economy and quality of life. The team that worked to develop the brand consisted of public and private sector leaders throughout the 10-county region. Overseeing the effort was Cecelia Cagni, Senior Vice President, Marketing and Communications, Allegheny Conference.
Cagni said that it was important for Pittsburgh to have a strong regional brand to stay competitive. "Regions are competing all the time for business investment and talent, which is what companies need for their competitive edge. We also compete even in our market for visitors, leisure, and business travel, and without a unified story, without a common script, we are at a disadvantage. Other regions have that narrative, and we were losing that opportunity for the people and investment we need for the region to thrive and compete," she said, adding that the new narrative showcases where Pittsburgh is today and where it is going.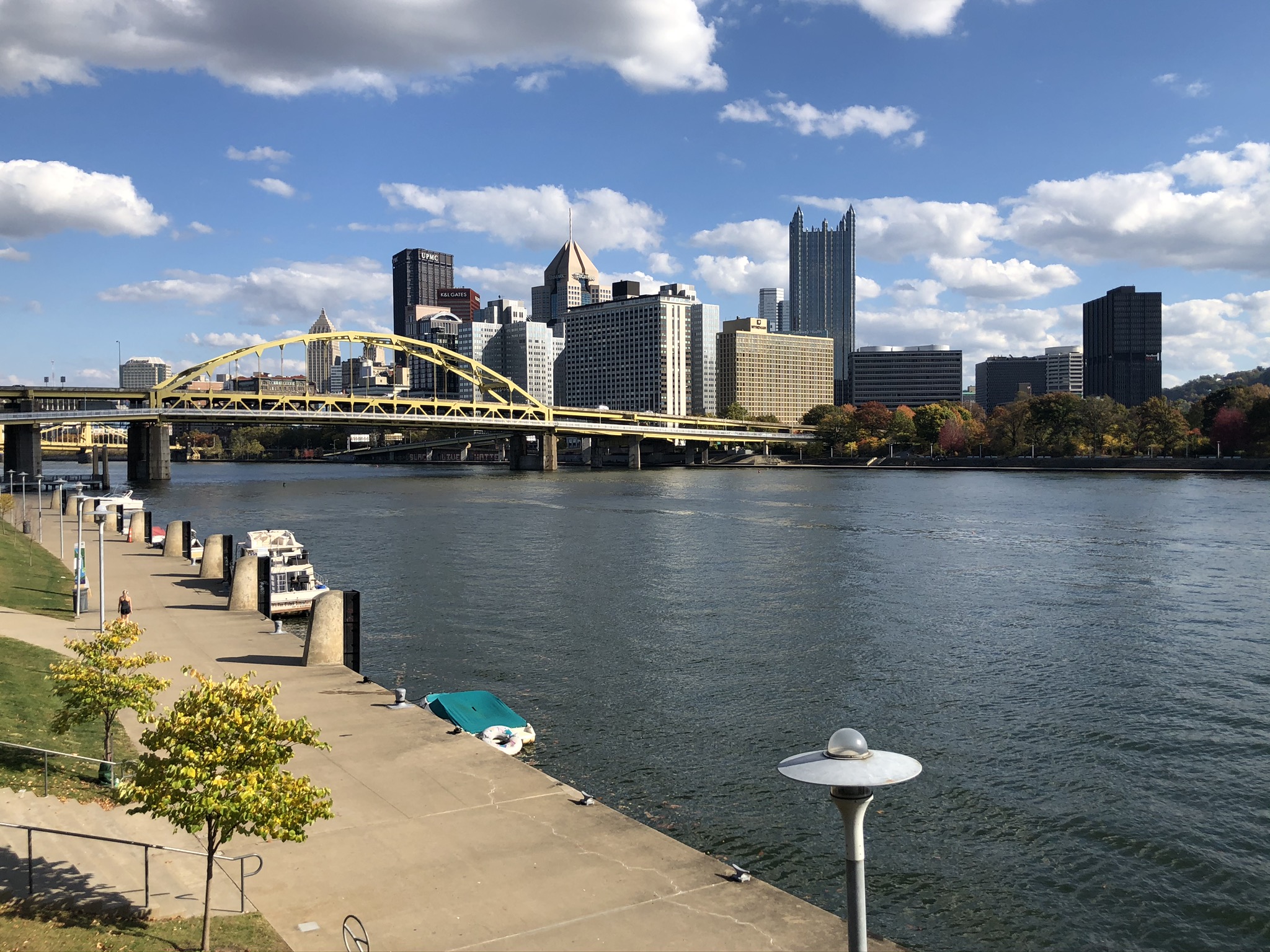 Mark Anthony Thomas, president of the Pittsburgh Regional Alliance – the Allegheny Conference's economic development affiliate – agreed. "If we didn't define who we are, people would define who we are for us. We thought it was important to take an authentic look at what makes Pittsburgh great, what type of region do we want to be, and to be able to define that."
The brand development team conducted extensive research measuring perceptions of Pittsburgh as well as in-depth interviews with stakeholders, in and out of the region, such as elected officials, heads of universities, business decision makers, and the private sector. They also conducted sessions with people local to Pittsburgh as well as those fairly new to the area, and they collaborated with many other organizational partners and area businesses with whom they work closely, all of whom have a common interest in marketing the Pittsburgh region.
Though it may surprise locals who already know, love and understand the nuances of Pittsburgh, many respondents to brand-related market research surveys did not know that big things were happening here, such as the region being one of the world's leading robotics hubs. But that disconnect between perception and reality demonstrated the need for the brand to tell Pittsburgh's bona fide story.
"We can plant the seeds now that can help our region repair and recover [from the pandemic] more swiftly because we have this common message to share with the world," said Cagni.
Whether it's because of long outdated and debunked notions of Pittsburgh, everyone involved with the development of the new brand agreed that the time was ripe for a narrative that presented the virtues of Pittsburgh as it stands now and a place – as the brand defines – "where what's next is happening now."
A Unified Message about the Story of Pittsburgh
Pittsburgh Region. Next is Now. refers to who and what Pittsburgh is now: an iconic place that has arrived and earned its place.
Although the region is proud of its rich history and accomplishment of past generations, it needed to shed the reputation of being the 'comeback kid.'
"We have a seat at the table, we are competing, we are winning deals, we are attracting people at a more amplified level," said Cagni.
The goal of the brand is to have people start to view Pittsburgh in a different way, which can be a challenge when there is a deep-seated perception of the region based on its history. "To some extent, we are reintroducing ourselves to people who have historically worked with Pittsburgh, but under an older framework," said Thomas. "People will start to see Pittsburgh in a different way."
Audrey Russo, CEO of Pittsburgh Technology Council, was on the team that helped to build the brand.
"There are lots of ways to tell the story; this is more of a collective way to tell the story. We were trying to have a panoramic view of Pittsburgh. The intent is to eradicate what that historical view has been of Pittsburgh," said Russo, noting that many people still think of Pittsburgh as a manufacturing town. "We're trying to shift that conversation, because it hasn't been that way for a long time."
Cagni agreed that history is a critical piece of our region, but the focus should be on what Pittsburgh is now and what it will be in the future. "So much world-shaping activity is underway here that people don't know about. They don't know we're a top city for STEM; they don't know about the high growth sectors, such as robotics, life sciences and cybersecurity, that we have here. The people and companies we need to keep and attract here won't make a decision to invest because of what happened decades ago; they want to know what they can accomplish here now and, in the future," she said.
To Jeff Kotula, president of Washington County Chamber of Commerce, Pittsburgh Region. Next is Now. means that you can create your own future in the Pittsburgh region. "We have the job opportunities, educational opportunities and the civic and cultural amenities that allow you to build your own future here.
Jerad Bachar is the president and CEO of Visit Pittsburgh, the tourism promotion agency for Allegheny County, a nonprofit whose focus is to attract visitors to the county and to the broader region across three tourism paths: leisure, sporting events and business events. Visit Pittsburgh was instrumental in helping develop the Pittsburgh Region. Next is Now. brand.
Bachar said that Pittsburgh has not yet risen to the level of esteem that it deserves, and that the new brand will help organizations work together to raise the profile of Pittsburgh.
"Pittsburgh needs a brand from an economic development standpoint to help shape the narrative. People just don't really know what Pittsburgh is. It is absolutely critical that we, as a region, have a brand we can take to market when it comes to both investment and talent attraction. It's important for us to rise above the noise. There's a lot of competition among all types of destinations. Globalism has created more competition for cities like Pittsburgh than ever before. As we look across the nation, competition has increased, so we need to have a brand that really creates a sense of place for Pittsburgh, gives us a platform for us to tell our story," said Bachar.
Bachar added that Pittsburgh Region. Next is Now., as it relates to economic development, is a great message to take forward to potential developers and workers who might consider Pittsburgh as a potential home. He believes that it encapsulates everything that Visit Pittsburgh is trying to say about Pittsburgh—from the ingenuity and creativity to the many opportunities here. "It identifies how we're focused on the future, and how we are growth-minded. Pittsburgh Region. Next is Now. is well-designed, well-positioned, and it will be something we can all take forward," he said.
Helen Hanna Casey, president of Howard Hanna Real Estate, a real estate agency with deep roots in Pittsburgh, was the chair of the Allegheny Conference's Strategic Communications Committee that moved the regional branding campaign forward to becoming a reality. "It was such a collegial group; we had some of the best and brightest in the corporate world join us in this work," she said.
In Casey's estimation, the meaning of Pittsburgh Region. Next is Now. is simply this: "We're not a city that is trying to reach our goals; we have reached our goals," she said, adding that does not mean Pittsburgh is not always striving to keep improving.
In other words, Pittsburgh is not on its way—it has already paved the path, walked the road, made repairs to that road when needed, and stuck it out to build up a lasting legacy in which the future is shining brightly.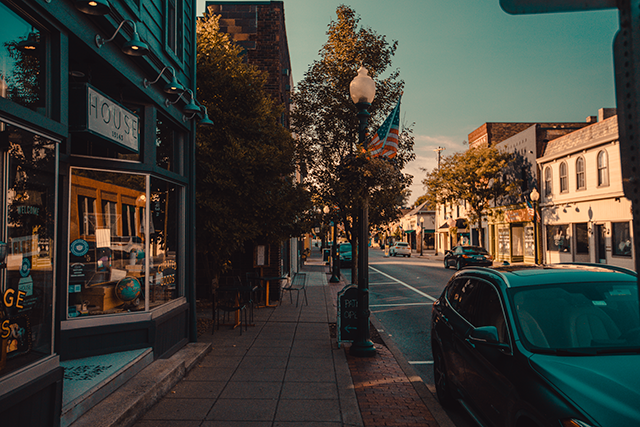 Scope of Pittsburgh Region. Next is Now.: Beyond the City Limits
One major reason for the brand is to give Pittsburgh a collective and uniform identity, despite the Pittsburgh region being comprised of multiple counties. Pittsburgh Region. Next is Now. is something that can be leveraged by the wider region, as it allows each county to focus on their unique strengths while associating with the Pittsburgh name to attract businesses and talent.
In developing the brand, representatives from surrounding counties joined in the effort, providing thoughts and strategies.
"Each county in our region has different strengths; we're not just marketing a generic region. We're really marketing a diverse region in both economy and people, and then playing to those strengths as to how to attract others here," said Kotula.
"Many large cities or large metro areas have their own marketing strategies and slogans, but in many instances, those cities are marketing for one specific place. Here in southwestern Pennsylvania, we have a smaller metropolitan area but very nice diverse strengths in the counties that are neighbors to the city; that is where we can compete on a national level," he continued.
Industry
For years Pittsburgh has been a hub for 'eds' (education) and 'meds' (medicine), and while that is still true today, the city's industrial profile has expanded greatly: cybersecurity, energy, life sciences, manufacturing and distribution, and robotics/artificial intelligence make up a large chunk of the regional economy.
There is a simple answer for how and why Pittsburgh has become a leader in technology: so much is tied into the work of the local world-class universities that are R&D powerhouses.
"Pittsburgh has a legacy of innovation and accomplishment," said Bachar. "There is also an amazing infrastructure that we have to support innovation, including and especially our universities; they have really led the way for many of the companies to develop all the technology industries we are talking about. That cornerstone of support for innovation today is what is going to bridge us with tomorrow."
Though Pittsburgh is barely recognizable from its industrial origins, the city's collective past of being what Russo calls the Silicon Valley of the Industrial Revolution is what led us to where we are now. "It leaves this long mark," said Russo.
"We are not an overnight success story. Our secret sauce is a combination of things. At one point, we were a city of a lot of Fortune 500 companies, and that changed after the exodus of manufacturing. We're a city of deep scientific research. Some of the shifts that have really occurred over the past 10-15 years started when Google came here," said Russo.
Google's arrival illuminates the strong tie-in between industry, innovation and higher education, as the individual responsible for bringing Google to Pittsburgh was from Carnegie Mellon University (CMU).
"Google coming here is what really woke Pittsburgh up to itself and to the world. And slowly, through dribs and drags and thankfully through CMU and the research and talent that comes out of there, we're slowly becoming a place where innovation is coming into the hands of customers," said Russo.
Russo said to think of the growth of the new industries in Pittsburgh as lots of plates spinning. Google was a big plate that attracted other companies and research, such as Apple, and then Uber came along and built autonomous vehicles, seizing the talent at CMU's robotics lab. "That started to create the proliferation of companies that saw the interaction of autonomy and robots. Now you have a very strong autonomous vehicle cluster with lots of companies putting out their shingles here. That is the contagion that builds an economy," she said.
Thomas added that AI is not only elemental to the universities that drive research and development, but it is an area that companies across the board will be investing in as it's touching and enhancing every sector and industry today.
Russo said that her personal tagline is, "If you want to build something, there's no better place to build it than Pittsburgh."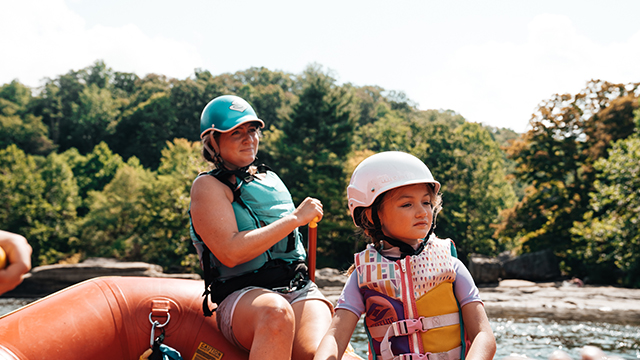 Other Selling Points
of Pittsburgh
Pittsburghers are passionate about their city, from the culture to the educational opportunities to the relatively stable cost of living to the housing market to the excellent school districts and nationally ranked universities.
It's a local truism that Pittsburgh is like a magnet, drawing natives back here even if they've left for school or job opportunities elsewhere. Particularly since the onset of the pandemic, Casey pointed out that more and more young people are staying in town after graduation from Pittsburgh-based colleges and universities because of job opportunities, and many others are coming to the area for jobs as well. "That is incredibly important that we play up those young people that are taking jobs here and increasing the footprint of each of our local corporations within the market area," she said.
She added that there's also a group of people moving here solely because of what we are and who we are in the Pittsburgh region. "People are coming here because of housing prices, cost of living, education, medicine and overall opportunities for a better lifestyle and a way to raise their family. To me, that is what we believe is truly substantive about Pittsburgh Region. Next is Now. There isn't anything you want to do in a major city that you can't do here," she said.
Between world-class museums, theaters, fairs and arts festivals, parks, bike trails, historic points of interest, major sports teams, standout restaurants, nationally ranked school districts and universities, and the delightfully quirky gems that are only found in Pittsburgh (think Randyland, the inclines, The Mattress Factory, putting French Fries on sandwiches at Primanti Brothers, hundreds of outdoor staircases, and a festival devoted to the almighty pickle), Pittsburgh checks off all the boxes.
And fortunately, the real estate market is surprisingly affordable, though currently there is a dearth of available real estate, particularly new construction.
Moving Forward
There is no denying that Pittsburgh is a special place with iconic symbols and a rich industrial history. But that is not the full picture of this multifaceted region.
As Cagni put it, "We embrace authenticity and curiosity and collaboration to inspire others to come here. We're really telling a story about being welcoming to all. Pittsburgh is open to everyone, whether that is for your personal life or a place where you can invest for your business. Here you can have an impact and leave the world a better place. You can also, in your personal pursuits, live with purpose."
Bachar said that the story of Pittsburgh is all about where we are today, and where we're heading into the future. "Pittsburgh Region. Next is Now. encapsulates that so well. Everything we built has led us to where we are today, but the focus continues to be on what the future holds. Coming out of the Covid pandemic and what it has done to the travel sector, we have to continue to build the profile and brand of Pittsburgh. The future of Pittsburgh is bright because we are innovative, we're determined, we're authentic, and we're passionate—that is what is going to determine the success of the region moving forward," said Bachar.
According to Thomas, Pittsburgh Region. Next is Now. is a starting point for laying the groundwork for the future of Pittsburgh. "We view it as the first step in developing a competitive landscape. It gives us a framework for how we position our region, our talent, our industries. Everything in that narrative begins with the branding." mg