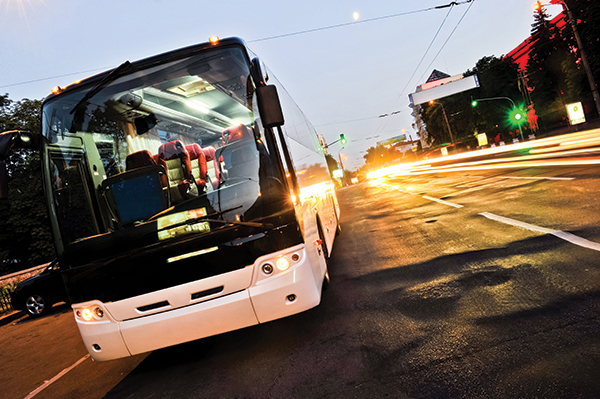 Exciting changes are happening at Pittsburgh International Airport. The Allegheny County Airport Authority has launched a number of new programs to improve customer service and to increase flights to the region.
The Pittsburgh International Airport (PIT) is the first airport in Pennsylvania to offer airport travelers valuable rewards when they park, shop and dine at the airport.
This program allows airport passengers to automatically earn more frequent flyer miles or hotel points when they park, shop and dine at the airport. Once enrolled, travelers can also earn the same benefit at more than 160 airports and 20,000 neighborhood businesses across the U.S that are also program participants. The program is called FlyPIT Perks and it is powered by Thanks Again.
Enrollment in the program is free and easy. Passengers simply register any credit or debit cards at www.thanksagain.com/PIT and then use those cards for purchases at participating locations to earn one mile or two hotel points or a Visa gift card for every dollar spent. Points and Miles automatically accrue and new members will also receive 100 bonus miles when they enroll with a mobile device by texting FLYPIT to 82257.
AIRMAIL USA, the leading airport concessions developer in North America and operator of the AIRMALL at PIT, has transformed the airport's Center Core into a new hub for high fashion and accessories for discerning travelers. The new concepts are a direct result of AIRMALL's collaboration with the travel retail operator Airest Collezioni of the Airest Group, an Italian company operating retail and food and beverage services for travelers worldwide.
"Pittsburgh International Airport is a vital part of our regional economy, which continues to receive high marks for diversifying and thriving during challenging economic times," said Rich Fitzgerald, Allegheny County Executive. "We are excited to see these changes and are getting excellent response from the flying public as well."
Since its inception more than 20 years ago, Pittsburgh International Airport has always set the standard for high-quality shopping and dining when you're traveling. When you look at the brands that are in the terminal, you quickly realize that the airport will continue to set such a standard for travelers and airports alike.
New Flights
JetBlue Airways launched daily nonstop service from Pittsburgh to Fort Lauderdale-Hollywood on October 29, 2014. Southwest Airlines has added new daily nonstop flights to Nashville International Airport from Pittsburgh International Airport (PIT). Other new flights include Houston Hobby and West Palm Beach on Southwest Airlines. Additionally, American Airlines has upgraded its aircraft on its Pittsburgh-Chicago route and launched new daily nonstop flights from Pittsburgh to Los Angeles. Nonstop Pittsburgh to Paris on Delta Air Lines continues to perform well in the Pittsburgh region.
Wherever you're headed in Pittsburgh, the Port Authority of Allegheny County (www.portauthority.org.) will get you there. Every day, the authority's more than 2,500 employees operate, maintain, and support bus, light-rail, incline and paratransit services throughout the City of Pittsburgh and Allegheny County. The Port Authority runs a fleet of about 700 buses and 83 light-rail vehicles (LRVs).
Pennsylvania adopted a long-awaited transportation spending plan that provides $2.3 billion to improve infrastructure and keep public transportation systems viable. This revenue, in part, allows the Port Authority to tackle maintenance and capital projects, service improvements and modernization strategies previously neglected.
An estimated 54 percent of the Downtown Pittsburgh workforce relies on public transit to get to work. An estimated 120,000 people commute to Downtown daily, most from outside the city. Public transit also has emerged as a critical issue in attracting young adults, who bring with them their talents and future families.
The Authority's Monongahela Incline serves daily commuters, and is a popular tourist attraction. The upper station is in the city's Mt. Washington neighborhood, and the lower station is located at Station Square, where riders may transfer to the T. The Duquesne Incline is operated by the nonprofit Society for the Preservation of the Duquesne Heights Incline.
If you'd rather travel by rail, just take advantage of the 26.2-mile, light-rail service Pittsburghers call the "T." The North Shore connector runs for 1.2 miles under the Allegheny River from the North Shore and Downtown Pittsburgh through Pittsburgh's southern neighborhoods and many South Hills suburbs.
The North Shore Connector was completed at a cost of $517 million and opened for business in March 2012. The new Northside Station is near PNC Park on West General Robinson Street. The second station, Allegheny Station, is located between Heinz Field and the Rivers Casino. The Port Authority has set up a special website (www. tplus.org) that highlights this service.
If you're a biker, you'll be pleased to know that all Port Authority buses are now equipped with bike racks. Bikes are allowed at all times on the T and the Mon Incline.
The Port Authority owns and maintains 53 Park and Ride lots with nearly 13,000 spaces throughout Allegheny County with many locations along busways and T lines. And to make it easier for seniors and persons with disabilities to get around, the Port Authority sponsors ACCESS, a door-to-door, advance-reservation, shared-ride transportation program. Plus, the Wabash HOV provides a quick connection for motorists traveling between the Downtown/South Side area and the Route 51 corridor.
Port Authority continues to play an increasingly significant role in economic development efforts and community vitality within Pittsburgh and throughout Allegheny County's communities. As the community relies on the Port Authority to make improvements, it continues to seek ways to improve how it serves riders and the community.
Public Transportation Outside of Allegheny County
In Beaver County, the Beaver County Transit Authority (BCTA) meets mass transit needs. BCTA also offers transportation into Pittsburgh via Route 60, and departs from several park-and-ride lots. The Allegheny County Port Authority provides mass transportation to the Pittsburgh area via Route 65 from the southern points of Beaver County.
Besides the mass transportation available, most communities in Beaver County are within a 15- to 30-minute drive to the Greater Pittsburgh International Airport. Here's a little known fact: Beaver County boasts its own County Airport, located in Chippewa Township, in northern Beaver County.
In Butler County, the Shared Ride Program provides in-county public transportation for residents through Butler Area Rural Transit (BART). This service reaches most areas in the county.
Anyone can ride on the BART Program. The general public rides for a fee. Individuals over the age of 60 can ride free of charge for some trips, like doctor appointments, shopping, senior centers, and day care. Be sure to contact BART to see if there will be a charge for your trip.
Fayette Area Coordinated Transportation (FACT) provides all Fayette County residents with quality public transportation services, regardless of age, income, or mobility requirements. Additionally, Shared Ride transportation is available to all residents of Fayette County.
The Washington County Transportation Authority (Washington Rides) provides high-quality, cost-effective transportation to the citizens of Washington County and surrounding areas, especially older adults, persons with disabilities, veterans, and economically disadvantaged individuals, including those on Medical Assistance.
This door-to-door, transportation service is shared-ride in nature. Riders likely ride with others, and other individuals may be picked up and dropped off before one reaches his or her destination.
In Westmoreland County, Westmoreland Transit currently owns and oversees the operation of a fleet of 43 buses that range from small, 22- passenger buses to 40-foot, deluxe, road coaches. Westmoreland Transit provides public bus service within the county to 15 boroughs, 11 townships, 6 cities, and 1 municipality.
If you're into biking, you'll find plenty of bike paths in and around Pittsburgh. Within the city, be sure to ride three, popular bike paths in Pittsburgh proper–the Beechwood Boulevard route, the training loop around Squirrel Hill, and the Pittsburgh Marathon Course.
North of the city, you can bike Beechwood Farms and Squaw Run, Hartwood Acres via Middle Road, North Park, and the Red Belt. And if that's not enough, you can pedal to the West, East, and South along the Mon Valley and Ohio River Valley, and Raccoon Creek State Park in Beaver County, Rochester, South Park, and Turtle and Brush Creeks.
The Rivers and Our Economic Health 
The rivers of Southwestern Pennsylvania play a vital role in the economic health of our region. Since the time of Lewis and Clark, the Allegheny, Monongahela, and Ohio Rivers have served as Pittsburgh's economic engine. These navigable waterways are reported to move 33 million tons of coal, petroleum and other commodities that fuel Pittsburgh's economy.
The more than 200 barge facilities throughout the port district make the port integral to the region's economy. The 200-mile commercially navigable waterway has made it possible for many industries to locate along the rivers to take advantage of the inexpensive barge transportation here.
This area comprises all 200 miles of commercially navigable waterways in Southwestern Pennsylvania, including Pittsburgh's three rivers. This waterway is made navigable by a system of 17 locks and dams.
The Pittsburgh Port District, that comprises a 12-county area includes 7,643 square miles across Allegheny, Armstrong, Beaver, Blair, Butler, Clarion, Fayette, Greene, Indiana, Lawrence, Washington, and Westmoreland Counties.
The Port of Pittsburgh Commission (http://www.port.pittsburgh.pa.us) supports more than 200 river terminals and barge industry service suppliers, including privately owned public river terminals. The Commission acts as a one-stop, shopping link for shippers seeking information on the river system. The Port complex is served by the CSX and Norfolk Southern railroads and by four interstate highways.
Much of the cargo ferried along the rivers is produced or consumed within the port district. Coal accounts for three-fourths of the cargo transported along the rivers. The Port also handles many other commodities that range from sand and gravel, iron ore, scrap, and non-ferrous ores to road salt, jet fuel, gasoline, kerosene, fertilizers, and iron and steel products.
Commercial boating operations consist of excursions, guided tours, educational programs, and passenger services like water taxis and shuttles.
Our waterways support water-related recreation for residents in the region as well. The river hosts the Three Rivers Regatta, the Head of the Ohio, and professional bass-fishing tournaments. Pleasure-boating activities include fishing, motor boating, rowing, kayaking, and canoeing. Because water recreation is popular, marinas and waterfront restaurants are plentiful.
And let's not overlook the availability of the water itself. The rivers form a plentiful resource for community water, industrial water supplies for manufacturing processes, and water used in fire fighting.
None of this would be possible without a fully functioning and reliable system of locks and dams, a critical element to maintaining our economic vitality.
Keeping the Environment Fresh 
Maintaining the environment ranks high on the priority roster at the Port of Pittsburgh. The Port was awarded a $3.5-million grant from the Environmental Protection Agency (EPA) to make retrofits on the engines of some of its tug boats, to cut emissions from them, and to improve air quality.
Tug boats push barges—sometimes as many as nine at a time—along our waterways. The Port of Pittsburgh has completed retrofits on two tugs and expects to retrofit engines on two more. In all, the Port will eventually retrofit 20 of its pool of 100 tugboats.
Besides that, the Port of Pittsburgh is now encouraging other tugboat operators in the area to participate in the retrofitting process. Monies from the $3.5-million EPA grant will help them offset the high cost of making retrofits on their tugs.
Moreover, the Port of Pittsburgh continues to install monitoring cameras to increase security along Pittsburgh's waterways. This helps to prevent unwanted access from the waterways to power plants and other buildings along the shore.
On balance, whatever transportation mode the Pittsburgh economy, companies, and people require, the right one is available when it's needed. mg
TRANSPORTATION SERVICES
AIRPORTS
Allegheny County Municipal Airport
Lebanon Church Rd, West Mifflin, PA 15122
412-461-4300 www.bestaero.com
Arnold Palmer Airport
200 Pleasant Unity Rd., Latrobe, PA 15650
724-539-8100 www.palmerairport.com
Beaver County Airport
15 Piper St., Beaver Falls, PA 15010
724-847-4662
Butler County Airport
473 Airport Rd., Butler, PA 16002
724-586-6665 www.butlercountyregionalairport.org
Butler Farm Show Airport
627 Evans City Rd., Butler, PA 16001
724-482-4626
Connellsville Airport
11 Airport Rd., Lemont Furnace, PA 15456
724-626-1610
Greensburg & Jeannette Airport
Airport Rd., Jeannette, PA 15644
724-744-2900
Mt. Pleasant-Scottdale Airport
276 Airport Road, Mt. Pleasant, PA 15666
724-887-8888
Pittsburgh International Airport
P.O. Box 12370, Pittsburgh, PA 15231-0370
412-472-3525 www.flypittsburgh.com
Rock Airport
R.D. #1, Box 291, Tarentum, PA 15084
724-265-1144 www.rockport.com
Rostraver Airport
P.O. Box 270B, Rt. 4, Belle Vernon, PA 15012
724-379-6980
Washington County Airport
205 Airport Rd., Washington, PA 15301
724-228-5151
Zelienopole Municipal Airport
P.O. Box 336, Zelienople, PA 16063
724-452-1290
BUSES
Allegheny County Port Authority
345 Sixth Ave., Pittsburgh, PA 15222
412-442-2000 www.ridegold.com
Beaver County Transit Authority
200 W. Washington St., Rochester, PA 15074
724-728-8600 www.bcta.com
Butler County Transit Authority
201 S. Main St, Butler, PA 16001
724-283-0445 www.thebusbutlerpa.com
DeBolt Unlimited Travel Services Inc.
338 E. Ninth Ave., Homestead, PA 15120
412-461-9125 www.deboltunlimited.com
First Transit
1010 Clearview Dr., Latrobe, PA 15650
724-539-3545 www.firstgroupamerica.com
GG&C Bus Co.
2924 Jefferson Ave., Washington, PA 15301
724-222-2320 www.ggcbus.com
Grenadlo D Inc. Bus Service
1311 Morrell Ave., Connellsville, PA 15425
724-628-4650
Greyhound Bus Lines
800-231-2222 www.greyhound.com
Lenzner Coach Lines Inc.
110 Lenzner Ct., Sewickley, PA 15143
412-761-7000 800-342-2349 www.coachride.com
Lincoln Coach Lines
Edna Rd., Adamsburg, PA 15611
724-863-2300
Mid Mon Valley Transit Authority
1300 McKean Ave., Charleroi, PA 15022
724-489-0880 www.mmvta.com
Washington County Transit Authority
75 East Maiden St., Washington, PA 15301
724-223-8747
Westmoreland County Transit Authority
41 Bell Way, Greensburg, PA 15601
724-832-2705 www.westmoreland transit.com
TRAINS AND TROLLEYS
Amtrak
1100 Liberty Ave.
Pittsburgh, PA 15222
800-872-7245
www.amtrak.com
Gray Line Trolley Tours
110 Lenzner Ct.
Sewickley, PA 15143
412-741-2720
1-800-342-2349
www.coachride.com
Molly's Trolleys
3046 Penn Ave.
Pittsburgh, PA 15201
412-281-2085
www.mollystrolleys.com